Early spring scenery in Lhasa, SW China's Tibet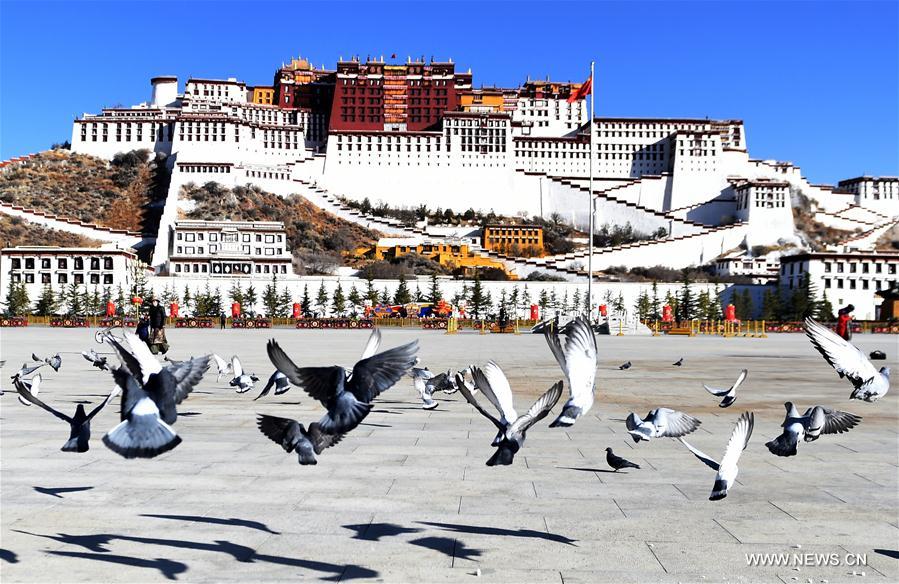 Doves are seen at the Potala Palace in Lhasa, capital of southwest China's Tibet Autonomous Region, March 4, 2018, as the weather warms up recently. [Photo/Xinhua]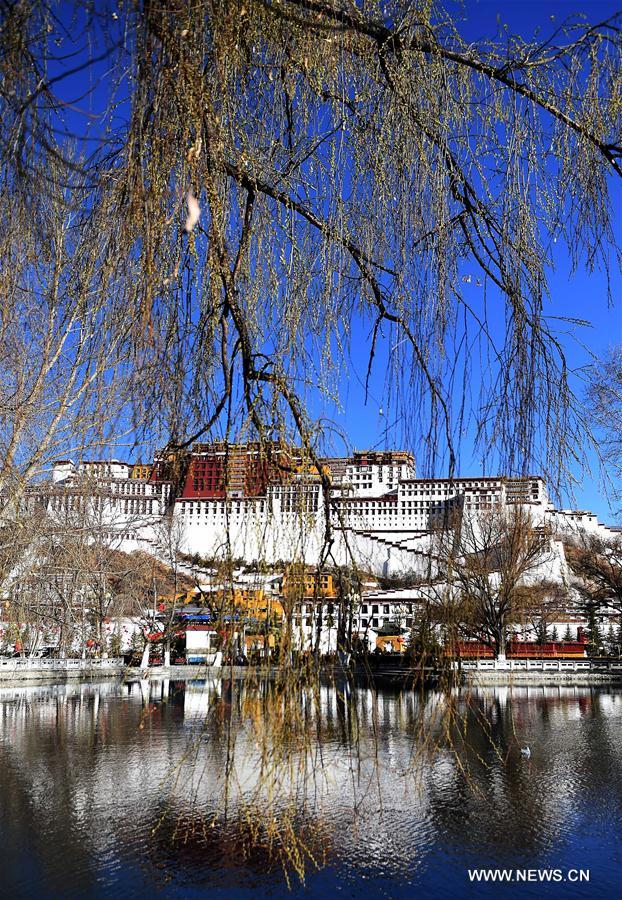 The willow branches germinate near the Potala Palace in Lhasa, capital of southwest China's Tibet Autonomous Region, March 4, 2018, as the weather warms up recently. [Photo/Xinhua]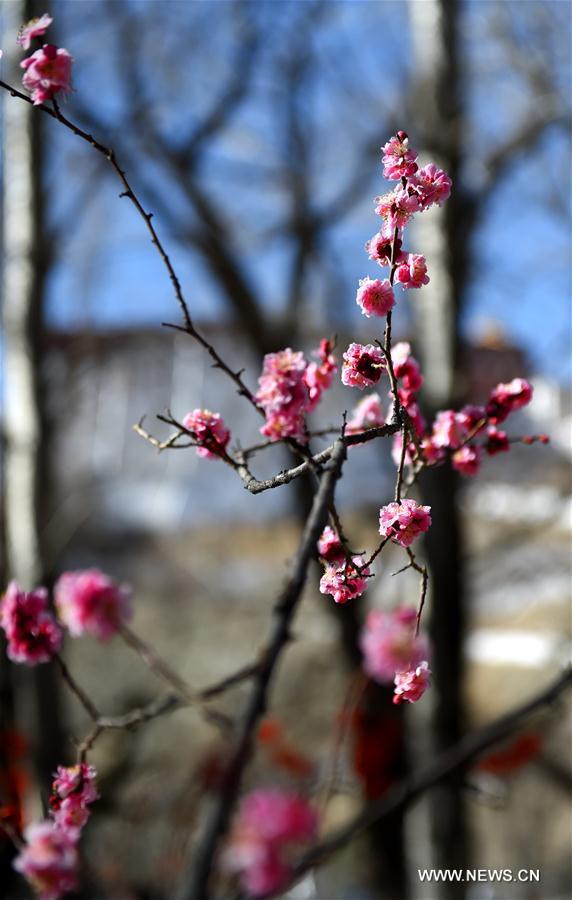 Flowers are seen in Lhasa, capital of southwest China's Tibet Autonomous Region, March 4, 2018, as the weather warms up recently. [Photo/Xinhua]
;  

Southwest China's Tibet will strive to make highways reach all townships and administrative villages by 2020 in a bid to boost rural development, said the regional transport authorities.

 

The rarely seen masterpiece Bunian Tu, also known as Emperor Taizong Receiving the Tibetan Envoy, is on show at an ongoing exhibition in Beijing.

 

In her spacious yard, 86-year-old Dekyi from Bayi District, Nyingchi, southwest China's Tibet, sits in the sun as she usually does after having lunch.