Camera captures Tibetan fox's 'smile'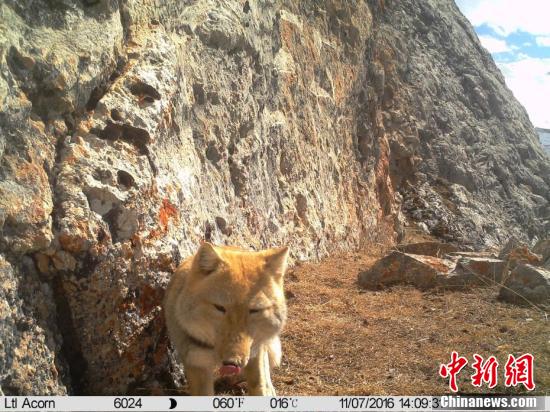 Photos provided by Shanshui Conservation Center
An infrared camera recently captured photos of a "smiling" wild Tibetan fox in northwest China's Qinghai Province, Chinanews.com reported Monday.
The trail of a square-faced wild Tibetan sand fox was recorded in a biodiversity monitoring program by Shanshui Conservation Center, an indigenous biodiversity protection group in western China's Qinghai province.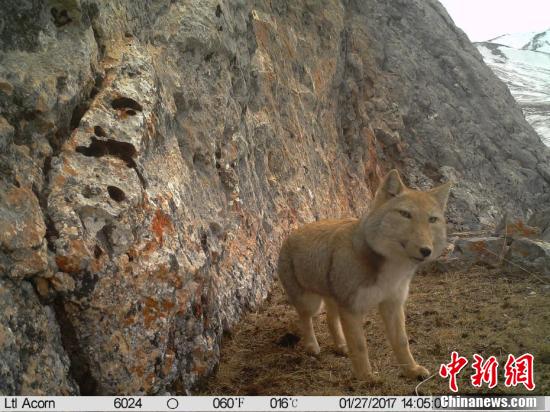 Photos provided by Shanshui Conservation Center
Tibetan fox, a least-concern species restricted to the Tibetan Plateau, is known for its smiling face. Some of these photos look very much like selfies by the fox.
;  

Man-made sand-break forests are now a winter habitat for animals including red deers, blue sheep and kinds of birds.

 

A giant panda plays in snow at Xi'an Qinling Zoological Park at the foot of Qinling Mountains in Xi'an, capital of northwest China's Shaanxi Province, Jan. 7, 2018.