Winter scenes in Lhasa, Tibet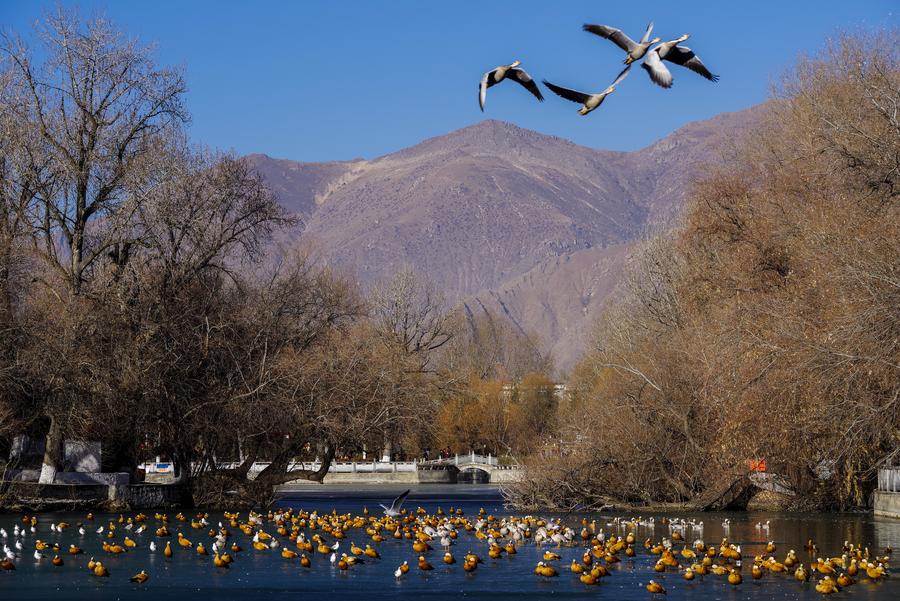 Migratory birds are seen in Longwangtan Park in Lhasa, Southwest China's Tibet autonomous region, Dec 25, 2017. When winter comes, many species of birds fly to Lhasa to spend winter, a pleasant highlight of the city landscape.[Photo/Xinhua]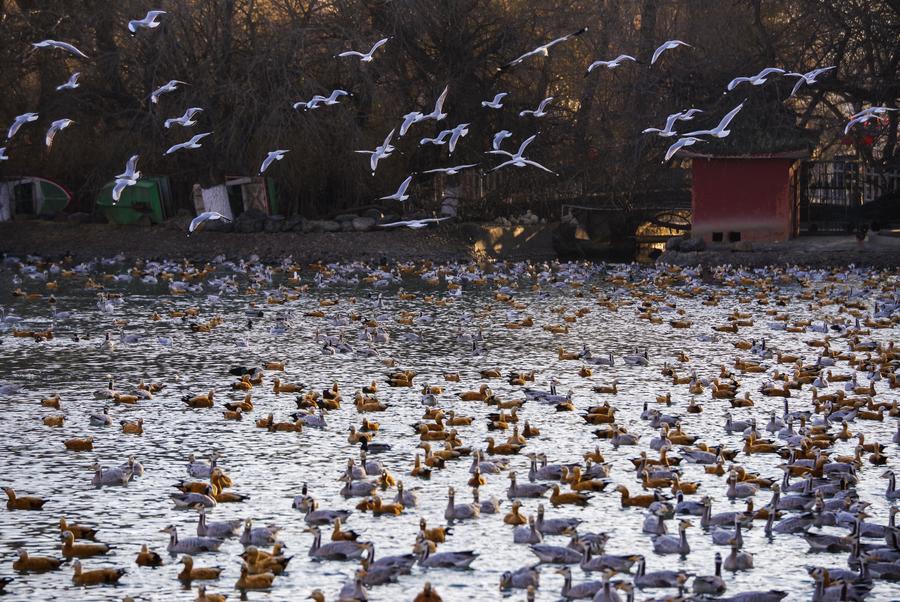 Migratory birds are seen in Longwangtan Park in Lhasa, Southwest China's Tibet autonomous region, Dec 25, 2017. When winter comes, many species of birds fly to Lhasa to spend winter, a pleasant highlight of the city landscape.[Photo/Xinhua]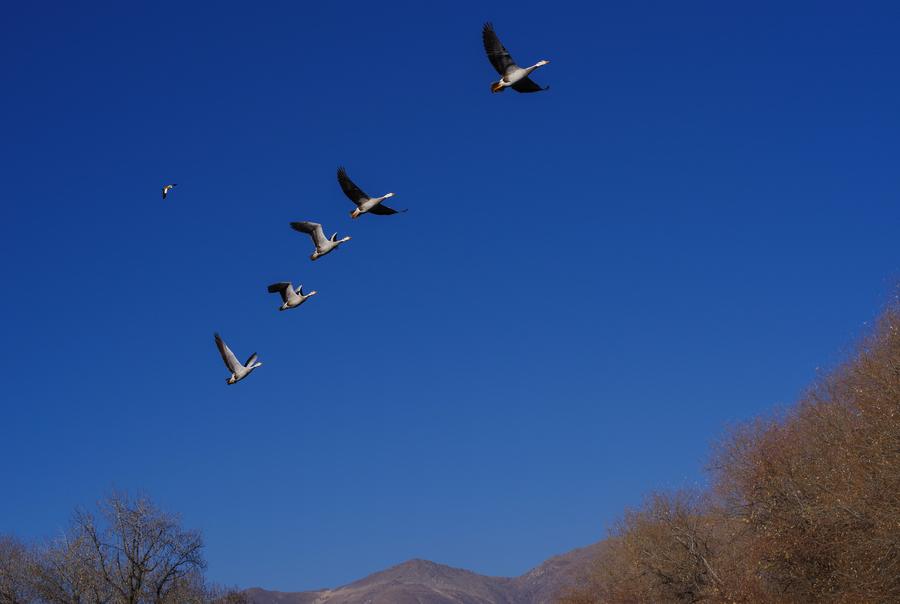 Migratory birds are seen in Longwangtan Park in Lhasa, Southwest China's Tibet autonomous region, Dec 25, 2017. When winter comes, many species of birds fly to Lhasa to spend winter, a pleasant highlight of the city landscape.[Photo/Xinhua]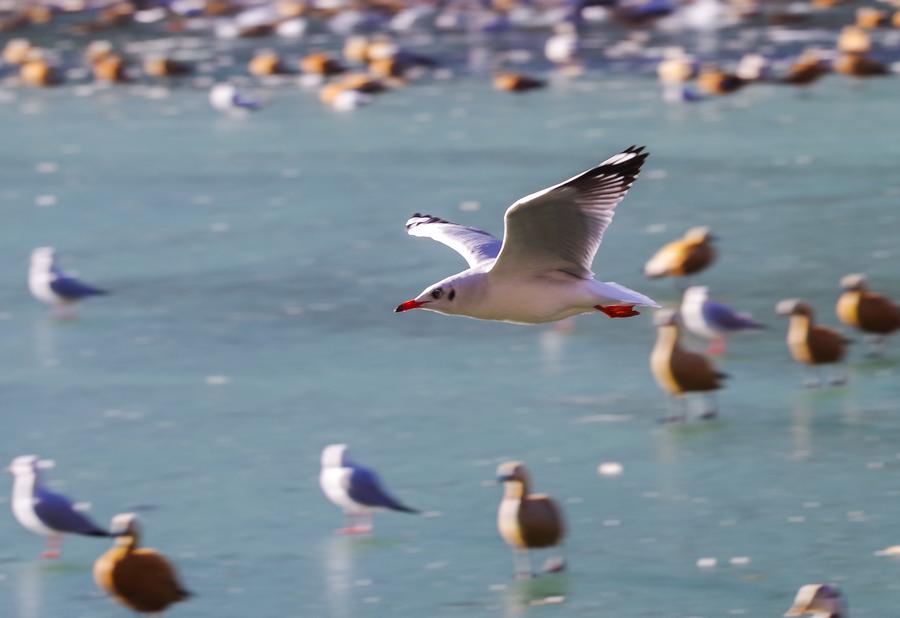 Migratory birds are seen in Longwangtan Park in Lhasa, Southwest China's Tibet autonomous region, Dec 25, 2017. When winter comes, many species of birds fly to Lhasa to spend winter, a pleasant highlight of the city landscape.[Photo/Xinhua]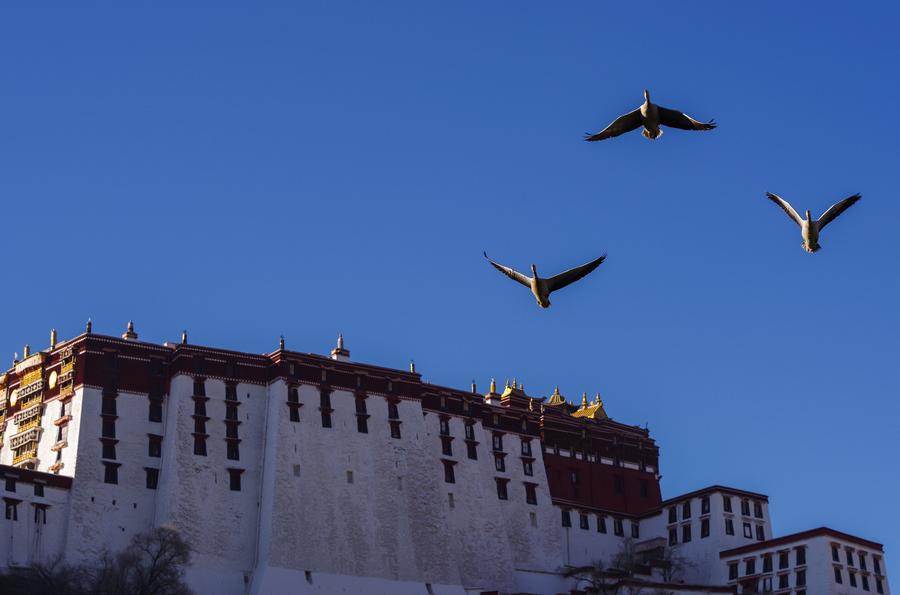 Migratory birds are seen in Longwangtan Park in Lhasa, Southwest China's Tibet autonomous region, Dec 25, 2017. When winter comes, many species of birds fly to Lhasa to spend winter, a pleasant highlight of the city landscape.[Photo/Xinhua]
;  

Tibet Autonomous Region saw a record 4.51 million air passengers in 2017, up 11.9 percent from the previous year, the regional civil aviation administration said.

 

Every day just as the sun rises, life inside of the Drepung Monastery begins as it has for centuries -- monks awaken, chant of sutras, have a light breakfast, and begin their studies.

 

The Yamzbog Yumco Lake in Nagarze County of Shannan City, southwest China's Tibet Autonomous Region is one of the region's three largest sacred lakes.