Aerial view of Yarlung Tsangpo River in Tibet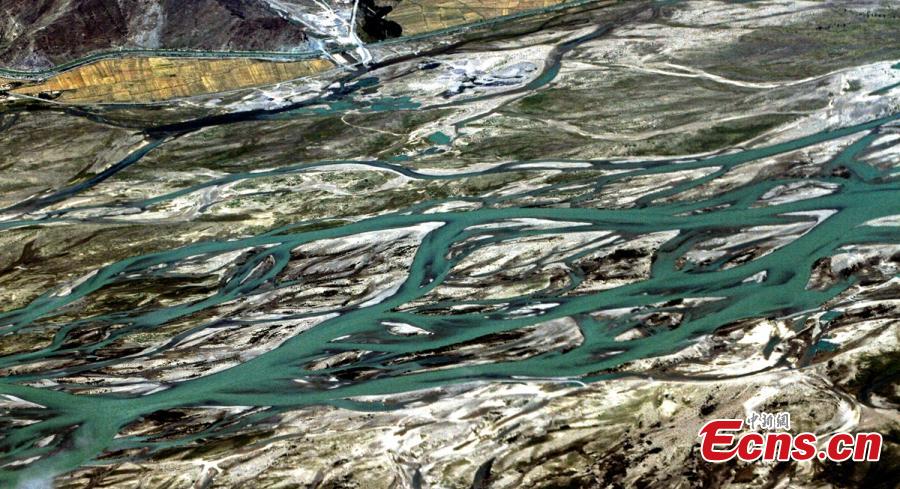 Photo shows an aerial view of mountains and Yarlung Zangbo River in southwest China's Tibet Autonomous Region. [Photo/China News Service]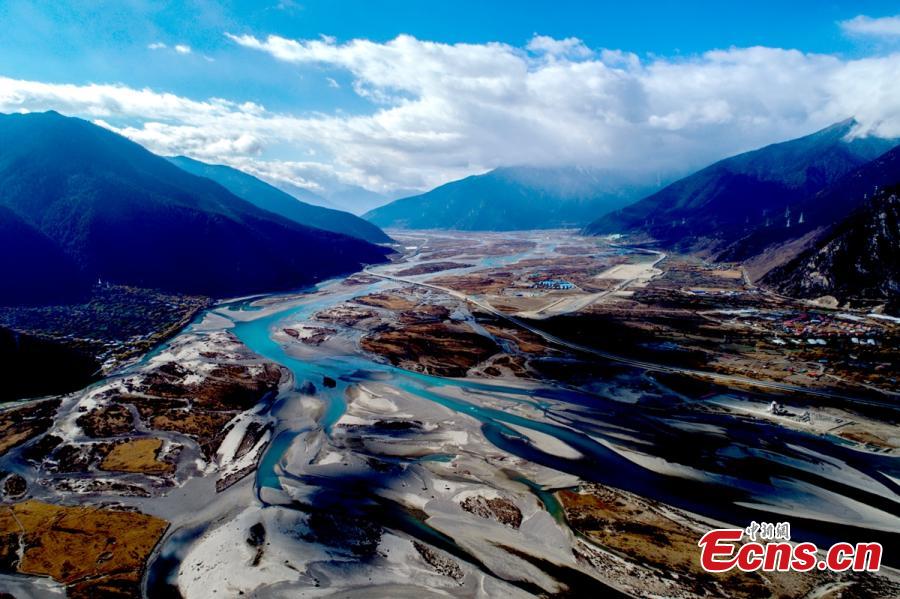 Photo shows an aerial view of mountains and Yarlung Zangbo River in southwest China's Tibet Autonomous Region. [Photo/China News Service]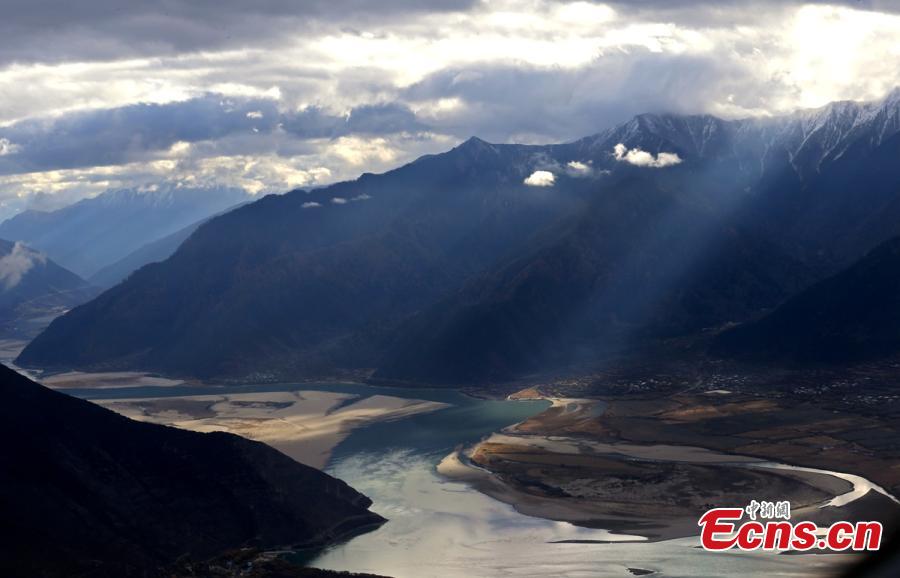 Photo shows an aerial view of mountains and Yarlung Zangbo River in southwest China's Tibet Autonomous Region. [Photo/China News Service]
;  

The recording of the "2017 China Tibet Yarlung Culture Festival" opening ceremony was completed in Hunan on the evening of August 13.

 

Bian Jiu's afforestation work is an epitome of afforestation along the Yarlung Tsangpo River. The whole Yarlung Tsangpo River has already established a green corridor that is 160 km long and has an average width of 1,800 meters.

 

Photo shows the scenery of the Yarlung Tsangpo River, which has its source in southwest China's Tibet and is the highest river in the world with an average altitude above 3,000 meters.