Thangka art exhibition held in Beijing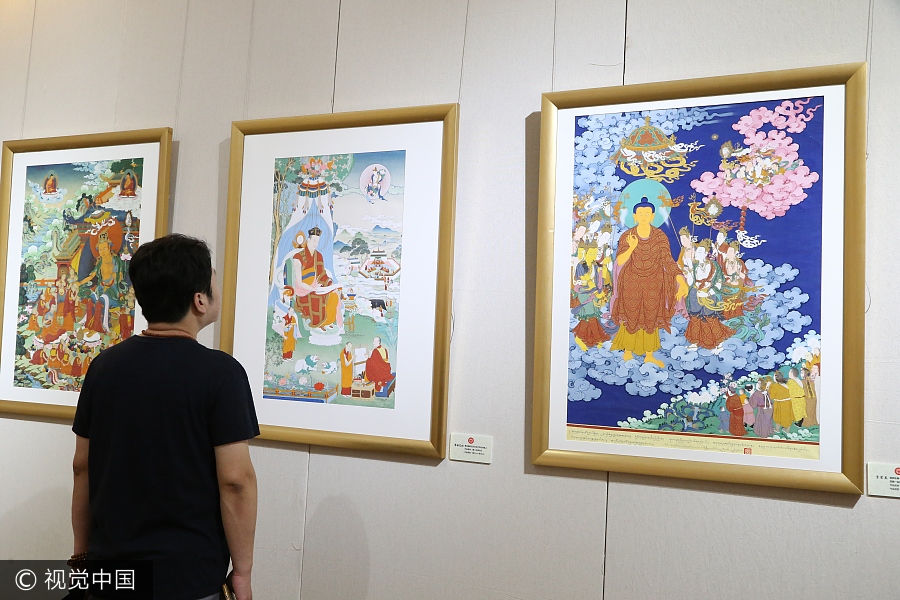 An exhibition of Thangka art is held at the Cultural Palace of Nationalities in Beijing from Sept 2 to 6, 2017. [Photo/VCG]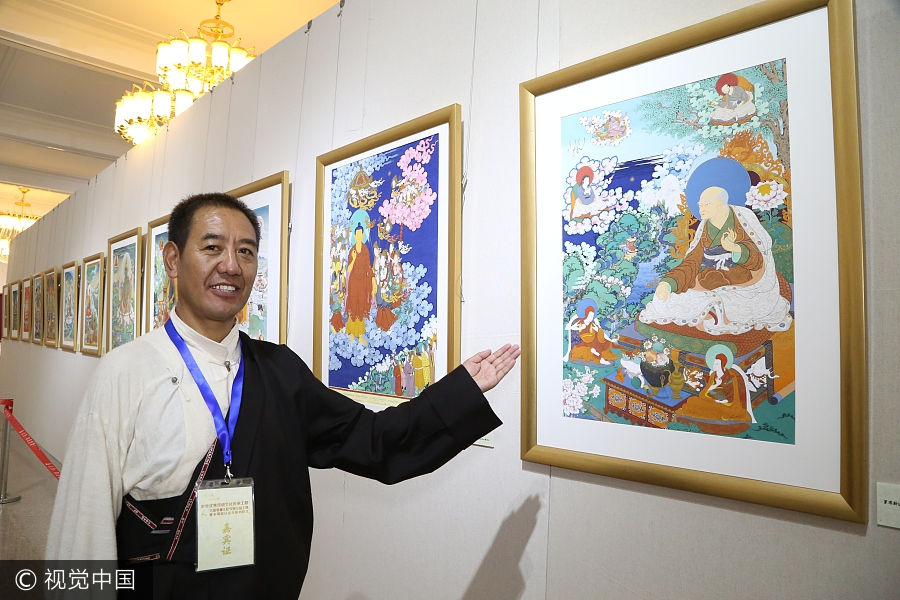 A Thangka master with his painting at the Cultural Palace of Nationalities in Beijing on Sept 2. [Photo/VCG]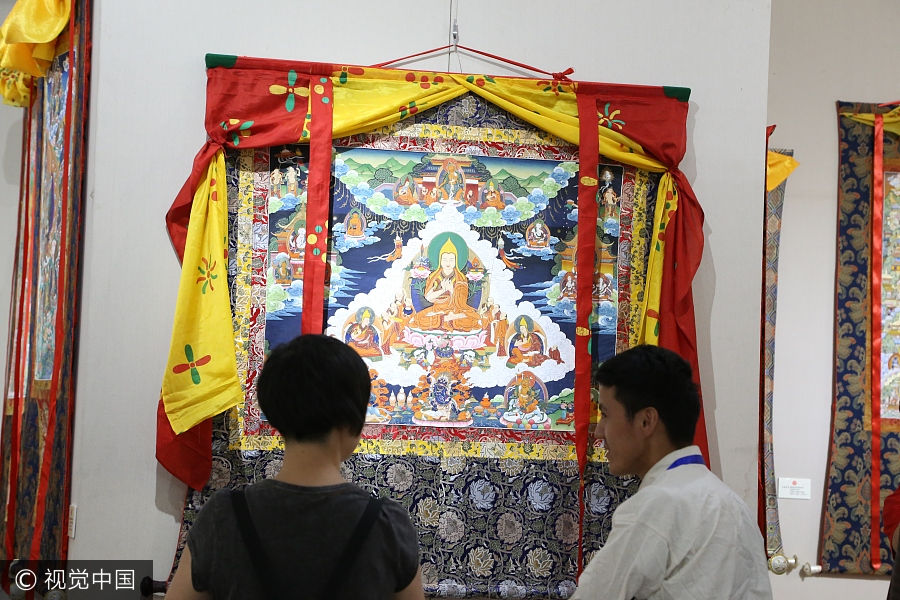 Victors view a Thangka painting at the Cultural Palace of Nationalities in Beijing on Sept 2. [Photo/VCG]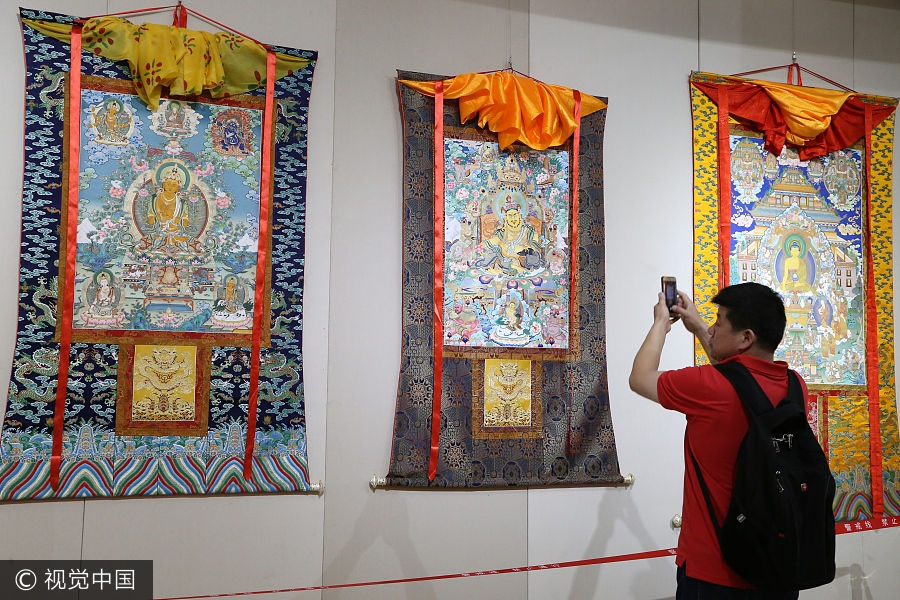 A visitor takes picture of a Thangka painting at the Cultural Palace of Nationalities in Beijing on Sept 2. [Photo/VCG]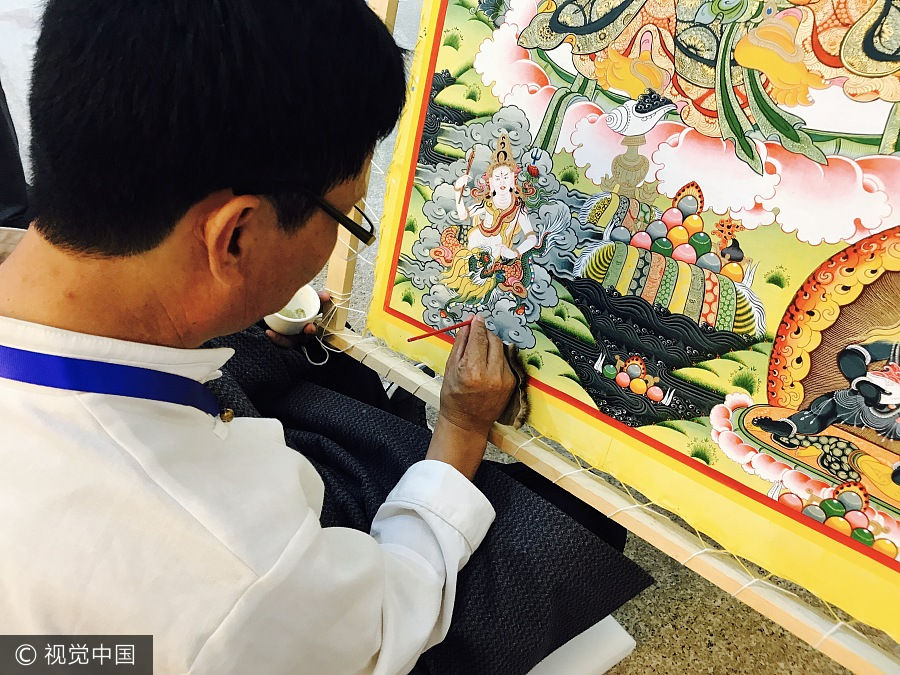 A Thangka master works on a painting at the Cultural Palace of Nationalities in Beijing on Sept 2. [Photo/VCG]
The exhibit showcases more than 120 Thangka art works created by 100 masters from Tibet autonomous region, Qinghai, Sichuan and Gansu provinces.
Thangka art is an important part of Tibetan culture as they depict the life of Buddha, describing historical events concerning important Lamas and retell myths connected with other deities.
;  

Drepung Monastery in southwest China's Tibet displayed a giant thangka painting of Maitreya for the first time during the Shoton Festival on August 21.

 

Celebrations of the annual Shoton Festival began in Lhasa, the Tibet autonomous region, on Monday.

 

For thousands of years, thangka paintings have been placed at temples. Now, painter Orgyan Chopel is giving this sacred art a contemporary look.