Scenery of marshland in Ngari in SW China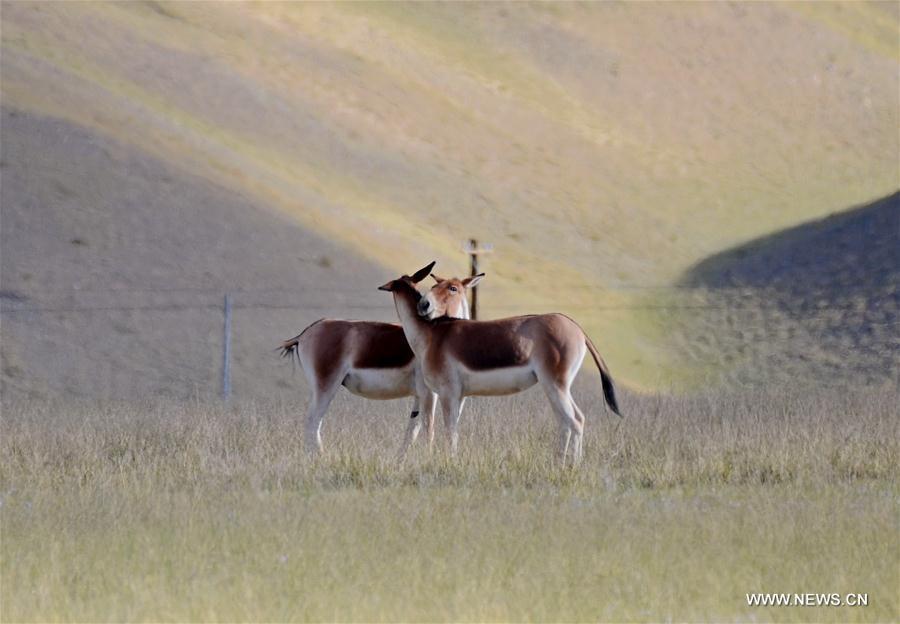 Tibetan wild donkeys are seen in Ngari of southwest China's Tibet Autonomous Region, Aug. 24, 2017. Ngari, an almost virgin land on the Qinghai-Tibet plateau, is home for large variety of wild animals. [Photo/Xinhua]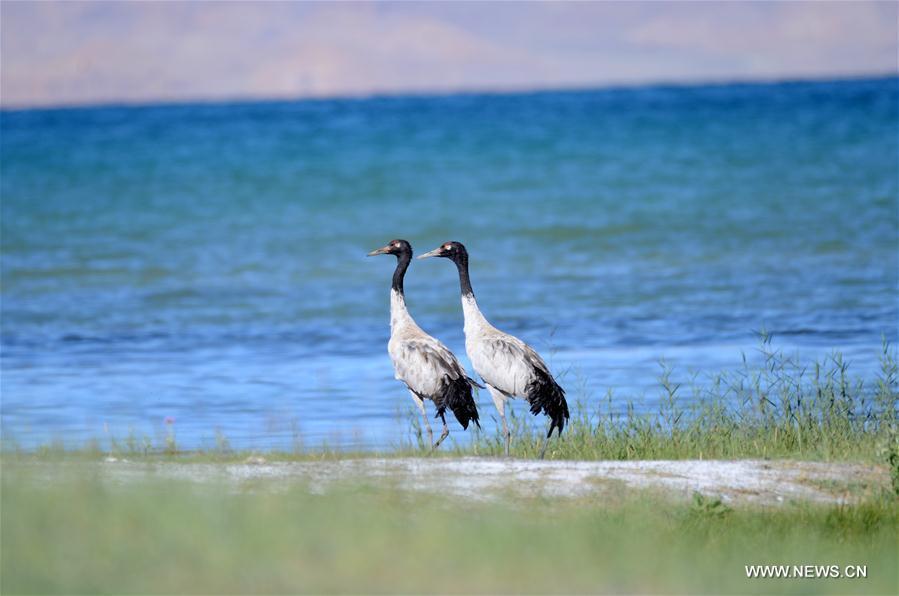 Black-necked cranes are seen in a marshland in Ngari of southwest China's Tibet Autonomous Region, Aug. 26, 2017. Ngari, an almost virgin land on the Qinghai-Tibet plateau, is home for large variety of wild animals. [Photo/Xinhua]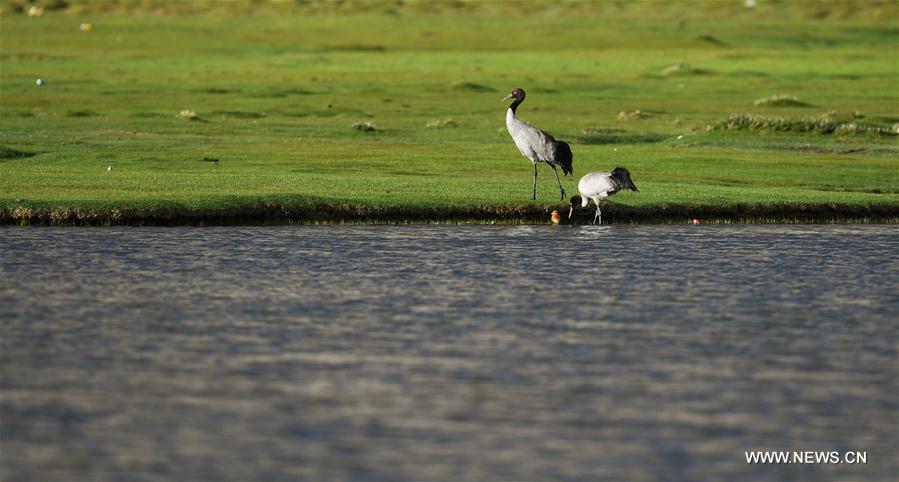 Black-necked cranes are seen in a marshland in Ngari of southwest China's Tibet Autonomous Region, June 23, 2017. Ngari, an almost virgin land on the Qinghai-Tibet plateau, is home for large variety of wild animals. [Photo/Xinhua]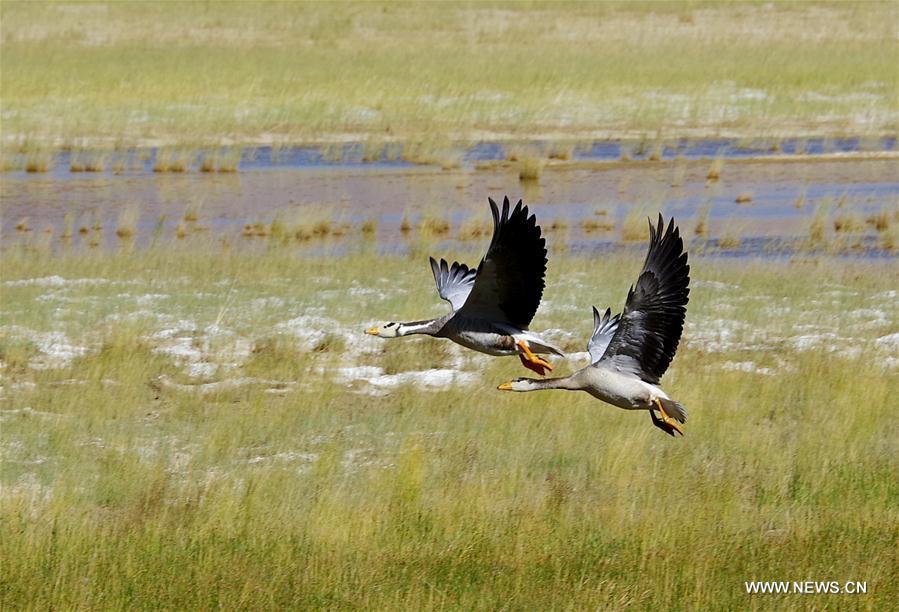 Spotted geese are seen flying over a marshland in Ngari of southwest China's Tibet Autonomous Region, Aug. 25, 2017. Ngari, an almost virgin land on the Qinghai-Tibet plateau, is home for large variety of wild animals. [Photo/Xinhua]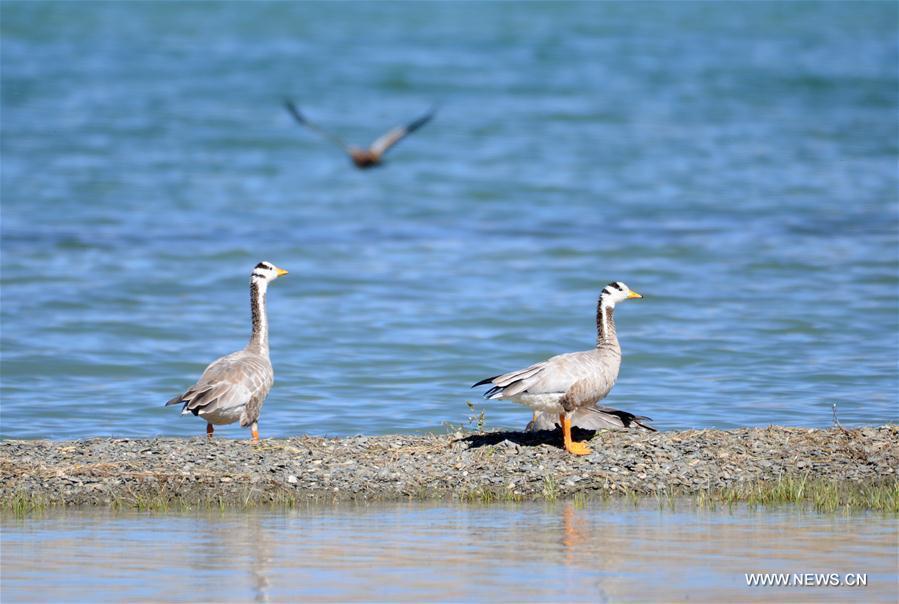 Spotted geese are seen in a marshland in Ngari of southwest China's Tibet Autonomous Region, Aug. 26, 2017. Ngari, an almost virgin land on the Qinghai-Tibet plateau, is home for large variety of wild animals. [Photo/Xinhua]
;  

Since last year, Dunzhu began to use WeChat groups to make announcements to the 502 residents in the community's 135 households.

 

Chinese President Xi Jinping on Saturday sent a letter to the research team to congratulate the scientists, young students and support staff of the expedition.

 

Over the last few years, the blue sky, white clouds, clear water and sweet air, together with recent greening projects, have served to enhance China's Tibet Autonomous Region reputation as a "paradise on earth."