Tibetan incense makers bring fragrance into life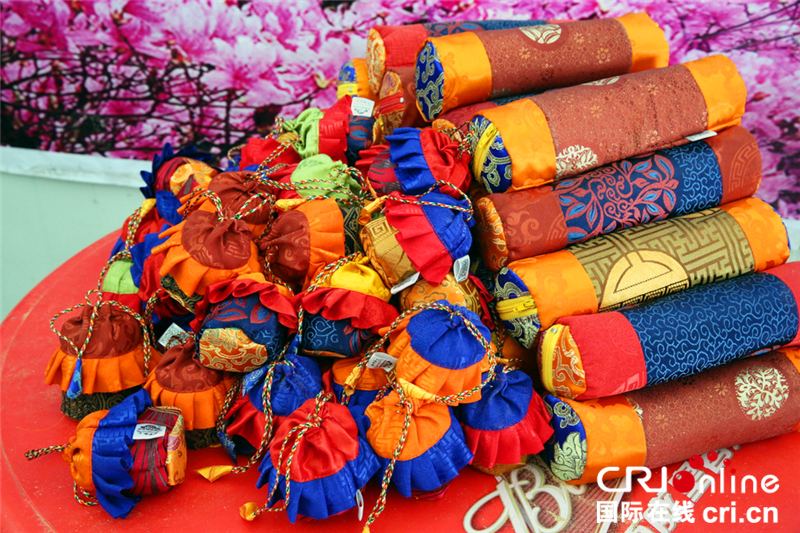 Holy Gonpo incense comes from a recipe in the classic Tibetan medicine text. It was made of six kinds of Tibetan medicine, four aromatic herbs, three kinds of holy wood, and more than 30 kinds of Tibetan medicinal materials add unique, natural Nyingchi plants, and is effective in strengthening immunity, refreshing the brain, and soothing nerves. [Photo/cri.cn]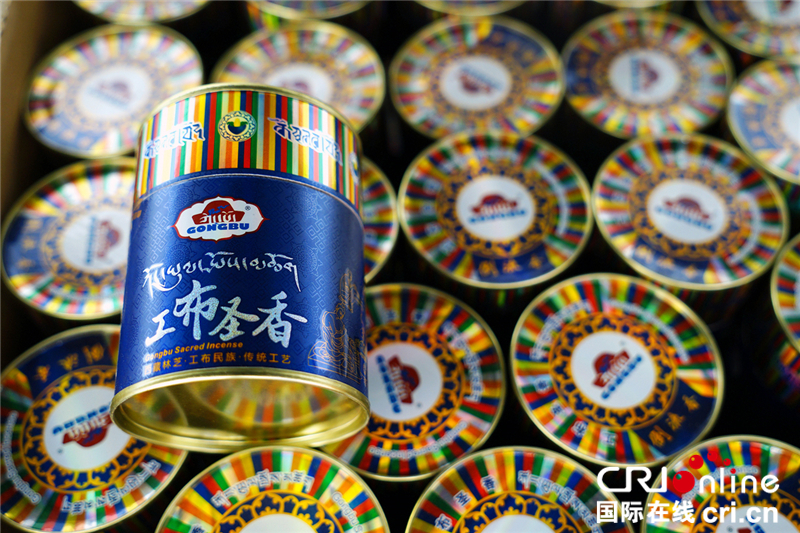 Holy Gonpo incense comes from a recipe in the classic Tibetan medicine text. It was made of six kinds of Tibetan medicine, four aromatic herbs, three kinds of holy wood, and more than 30 kinds of Tibetan medicinal materials add unique, natural Nyingchi plants, and is effective in strengthening immunity, refreshing the brain, and soothing nerves. [Photo/cri.cn]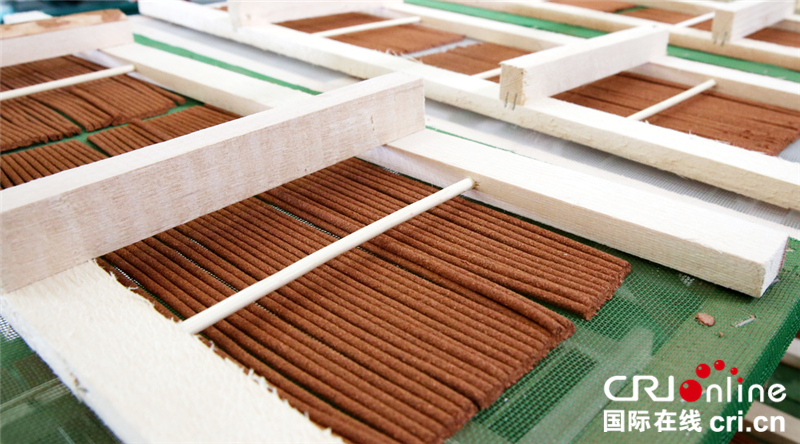 Holy Gonpo incense comes from a recipe in the classic Tibetan medicine text. It was made of six kinds of Tibetan medicine, four aromatic herbs, three kinds of holy wood, and more than 30 kinds of Tibetan medicinal materials add unique, natural Nyingchi plants, and is effective in strengthening immunity, refreshing the brain, and soothing nerves. [Photo/cri.cn]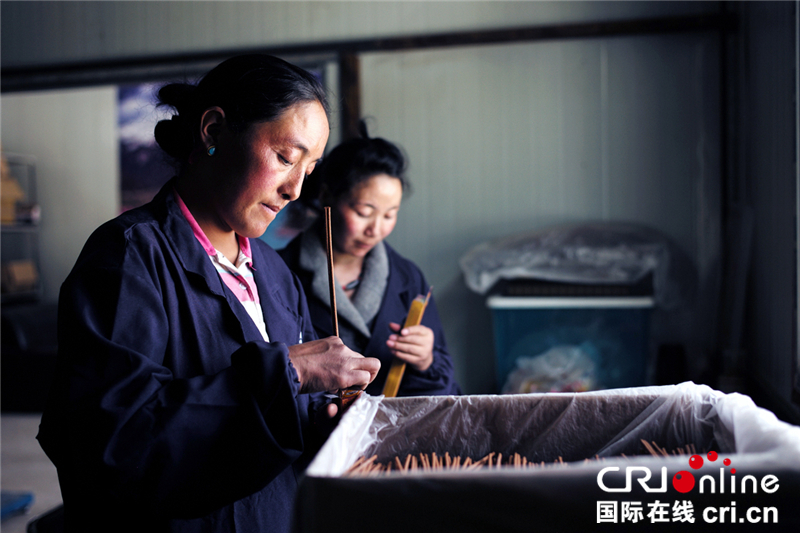 Holy Gonpo incense comes from a recipe in the classic Tibetan medicine text. It was made of six kinds of Tibetan medicine, four aromatic herbs, three kinds of holy wood, and more than 30 kinds of Tibetan medicinal materials add unique, natural Nyingchi plants, and is effective in strengthening immunity, refreshing the brain, and soothing nerves. [Photo/cri.cn]

Holy Gonpo incense comes from a recipe in the classic Tibetan medicine text. It was made of six kinds of Tibetan medicine, four aromatic herbs, three kinds of holy wood, and more than 30 kinds of Tibetan medicinal materials add unique, natural Nyingchi plants, and is effective in strengthening immunity, refreshing the brain, and soothing nerves. [Photo/cri.cn]
Nyingchi Prefecture is rich in Tibetan medicinal herbs and has congenital advantages for developing Tibetan incense industry. In June 2012, 11 households in Jiading Village, Bayi District, Nyingchi, raised funds to establish a cooperative, helping to bring three households out of poverty.
From June to December last year, the sale of Tibetan incense reached to more than 200,000 yuan (29,976 US dollars).
Holy Gonpo incense comes from a recipe in the classic Tibetan medicine text. It was made of six kinds of Tibetan medicine, four aromatic herbs, three kinds of holy wood, and more than 30 kinds of Tibetan medicinal materials add unique, natural Nyingchi plants, and is effective in strengthening immunity, refreshing the brain, and soothing nerves.
;  

It is understood that August and September is the peak travel season for unaccompanied minors entering and leaving Tibet.

 

Since Aug. 1, about 200 antelopes have crossed the Qinghai-Tibet road every day to return to their habitat.

 

China's Tibet Airlines on Tuesday started its direct flight service on Chengdu-Kathmandu-Chengdu sector, establishing first ever direct flight between the two cities.