Tourists flock to Chaka Salt Lake in NW China's Qinghai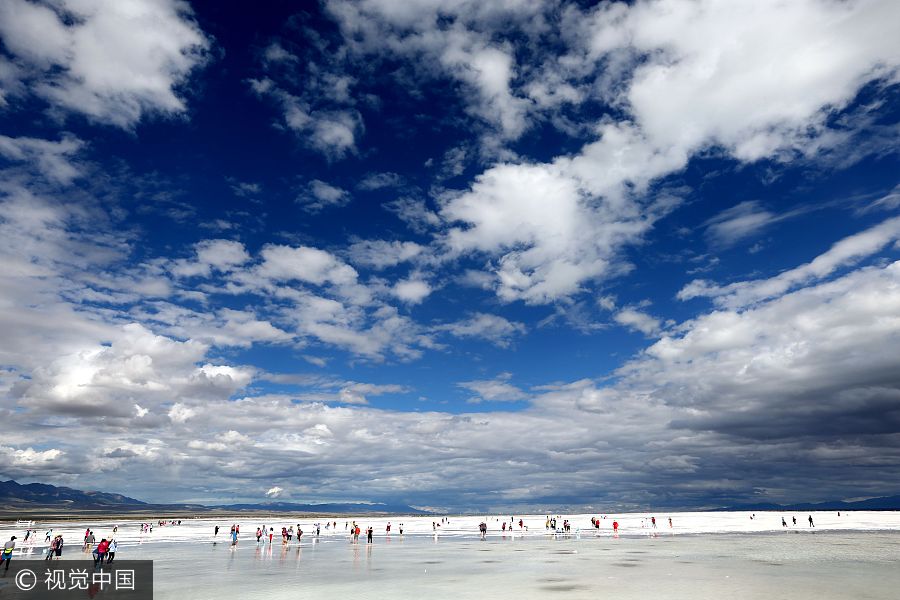 Tourists play in the Chaka Salt Lake in Chaka town, Ulan county, Haixi Mongolian and Tibetan autonomous prefecture in Northwest China's Qinghai province, on July 27, 2017. July to August is the best time to visit this beautiful world of salt embedded in the snowy mountains and verdant meadows. [Photo/VCG]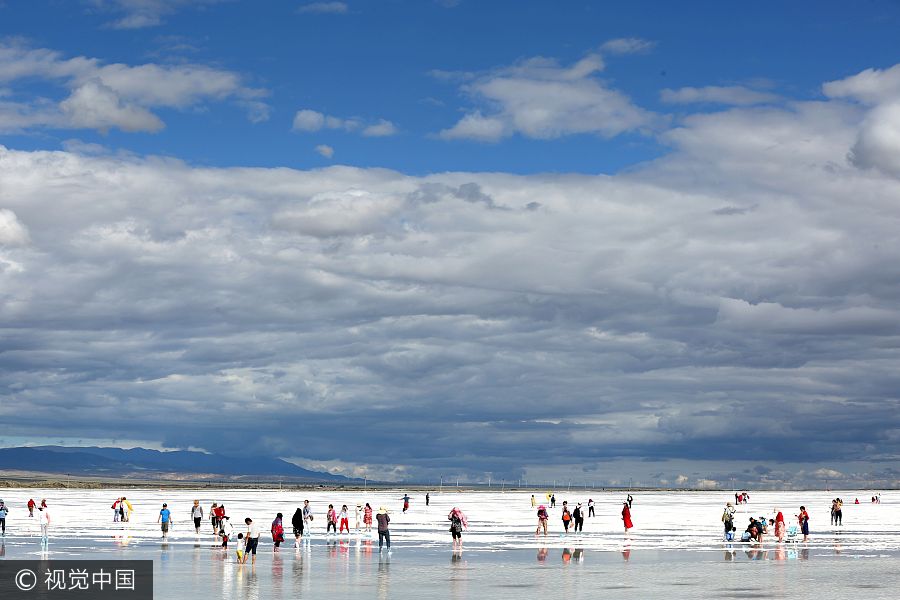 Tourists play in the Chaka Salt Lake in Chaka town, Ulan county, Haixi Mongolian and Tibetan autonomous prefecture in Northwest China's Qinghai province, on July 27, 2017. The Chaka Salt Lake is known as the Mirror of the Sky. It is also named by Chinese National Geography as one of the 55 must-see places on earth. [Photo/VCG]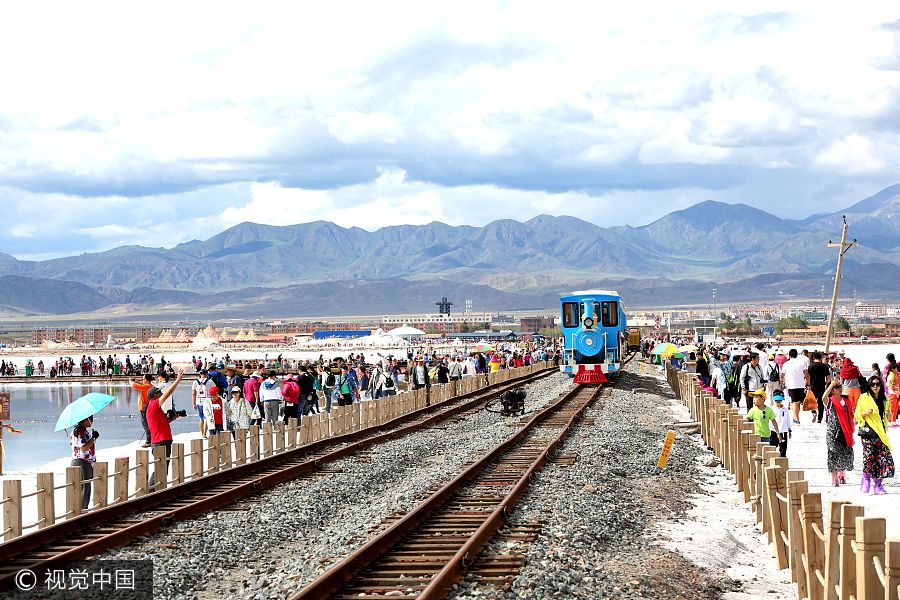 A sightseeing train travels across the Chaka Salt Lake in Chaka town, Ulan county, Haixi Mongolian and Tibetan autonomous prefecture in Northwest China's Qinghai province, on July 27, 2017. July and August is the peak season for visiting Chaka Salt Lake. [Photo/VCG]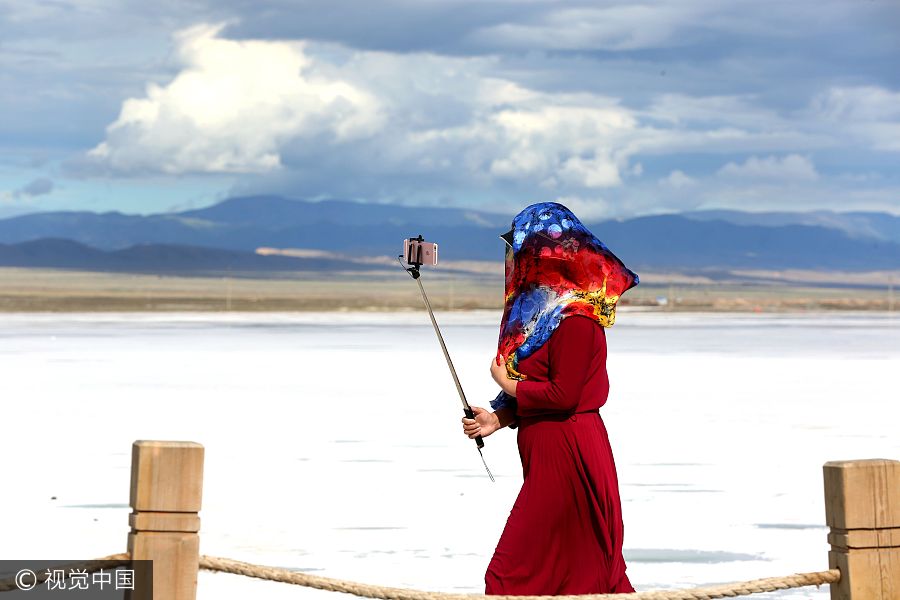 A tourist takes a selfie beside the Chaka Salt Lake in Chaka town, Ulan county, Haixi Mongolian and Tibetan autonomous prefecture in Northwest China's Qinghai province, on July 27, 2017. [Photo/VCG]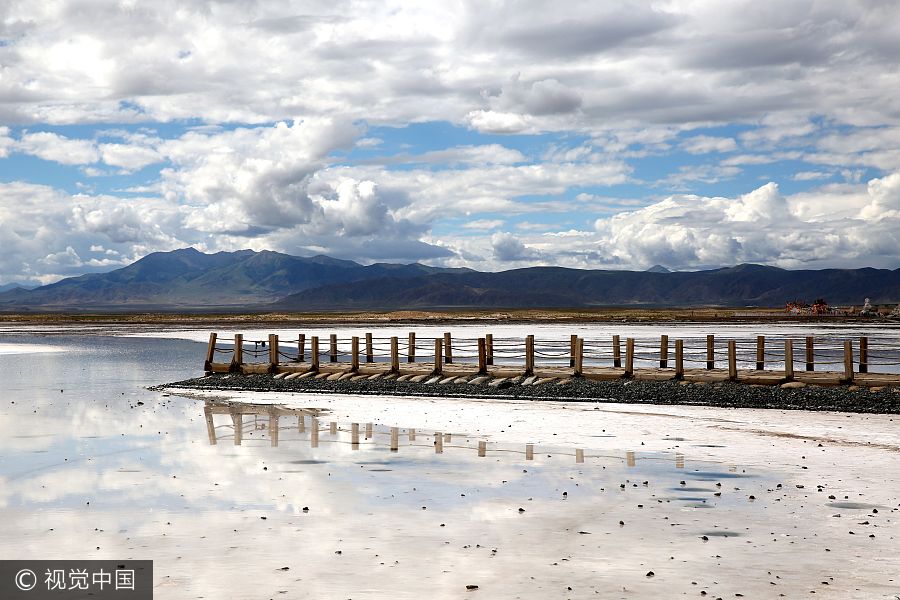 Photo shows the beautiful scenery of the Chaka Salt Lake in Chaka town, Ulan county, Haixi Mongolian and Tibetan autonomous prefecture in Northwest China's Qinghai province, on July 27, 2017. [Photo/VCG]
Giant sculptures dot the lakeside of the Chaka Salt Lake in Chaka town, Ulan county, Haixi Mongolian and Tibetan autonomous prefecture in Northwest China's Qinghai province, on July 27, 2017. [Photo/VCG]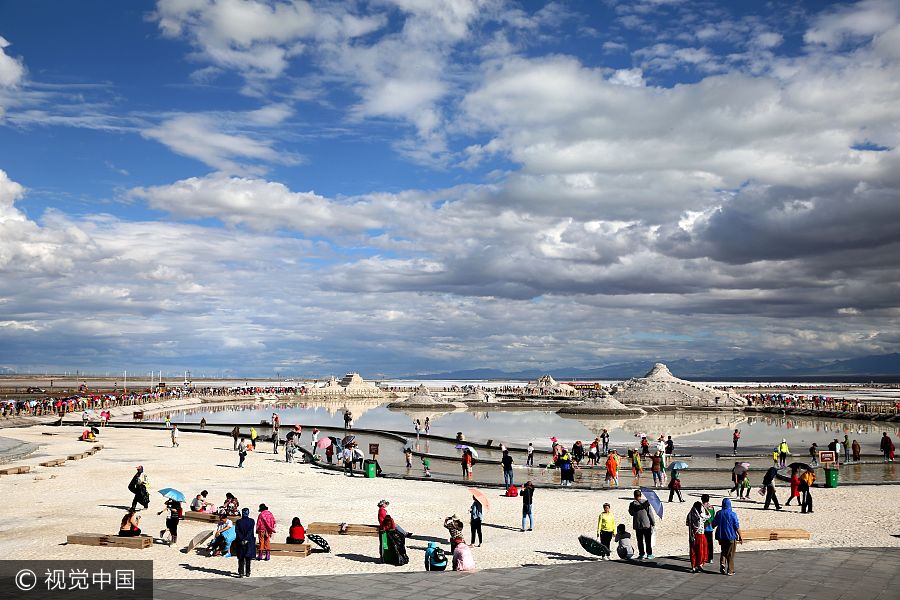 Tourists play alongside the Chaka Salt Lake in Chaka town, Ulan county, Haixi Mongolian and Tibetan autonomous prefecture in Northwest China's Qinghai province, on July 27, 2017. [Photo/VCG]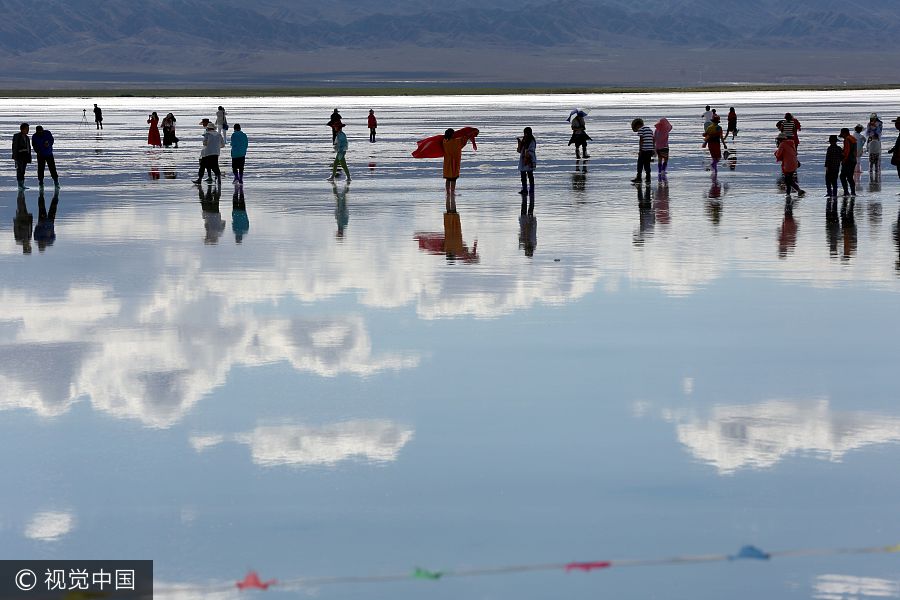 Tourists play in the Chaka Salt Lake in Chaka town, Ulan county, Haixi Mongolian and Tibetan autonomous prefecture in Northwest China's Qinghai province, on July 27, 2017. [Photo/VCG]
;  

A total of 155 nature reserves exist on China's Qinghai-Tibet Plateau, according to figures released at the ongoing 19th International Botanical Congress in the southern Chinese city of Shenzhen.

 

The blooming cole flowers, together with the mist-shrouded and snow-covered Qilian Mountains attract lots of tourists.

 

On June 24, the Qinghai-Tibet Railway Company's "Star City" Y965/6/7/8, Y966, Y967 and Y968 tourist trains set off on their first trip.