Environment of reserve improved for black-necked cranes in Tibet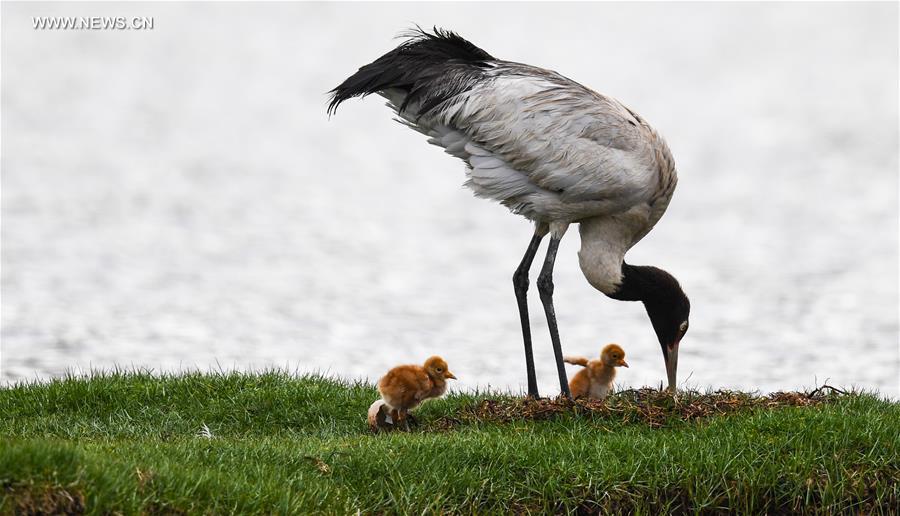 A black-necked crane looks after its chicks after they hatched in the Qiangtang nature reserve, southwest China's Tibet Autonomous Region, June 24, 2017. Flocks of black-necked cranes fly here to breed as the environment of reserve has been improved in recent years. [Photo/Xinhua]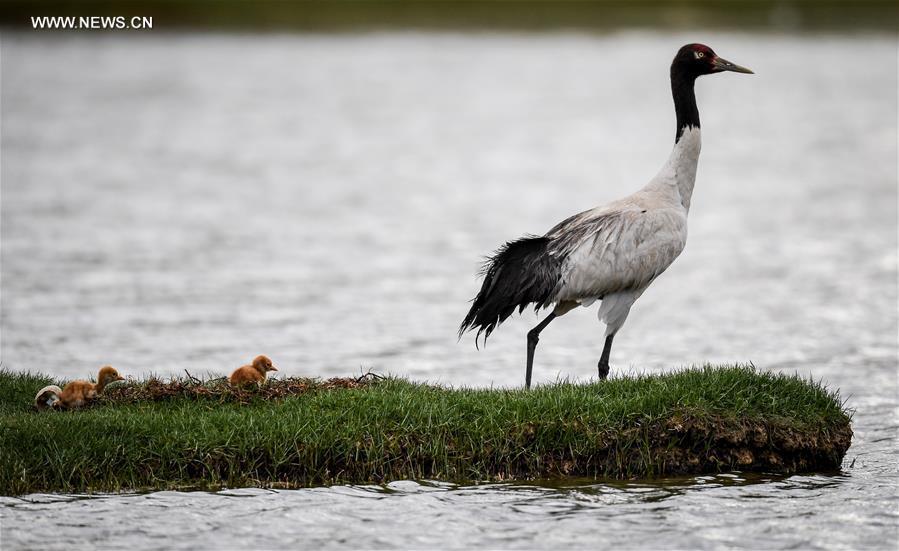 A black-necked crane looks after its chicks after they hatched in the Qiangtang nature reserve, southwest China's Tibet Autonomous Region, June 23, 2017. Flocks of black-necked cranes fly here to breed as the environment of reserve has been improved in recent years. [Photo/Xinhua]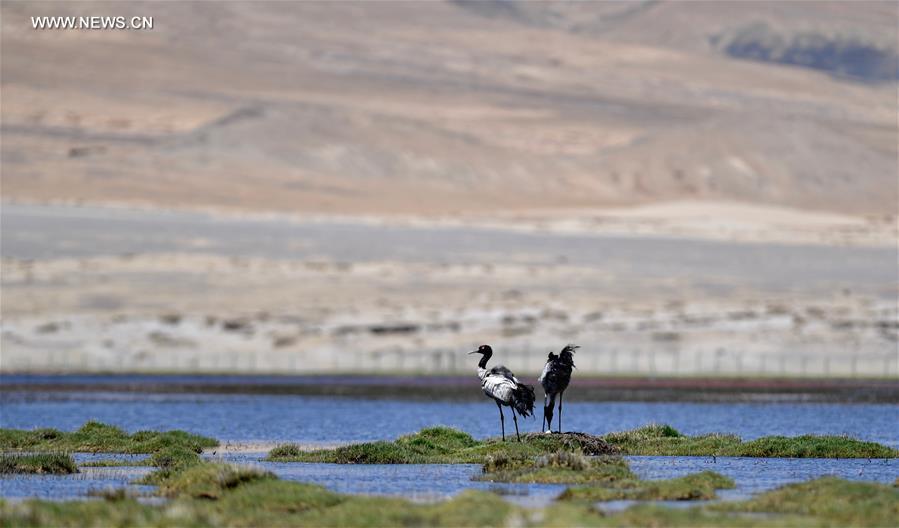 Black-necked cranes look after chicks after they hatched in the Qiangtang nature reserve, southwest China's Tibet Autonomous Region, June 23, 2017. Flocks of black-necked cranes fly here to breed as the environment of reserve has been improved in recent years. [Photo/Xinhua]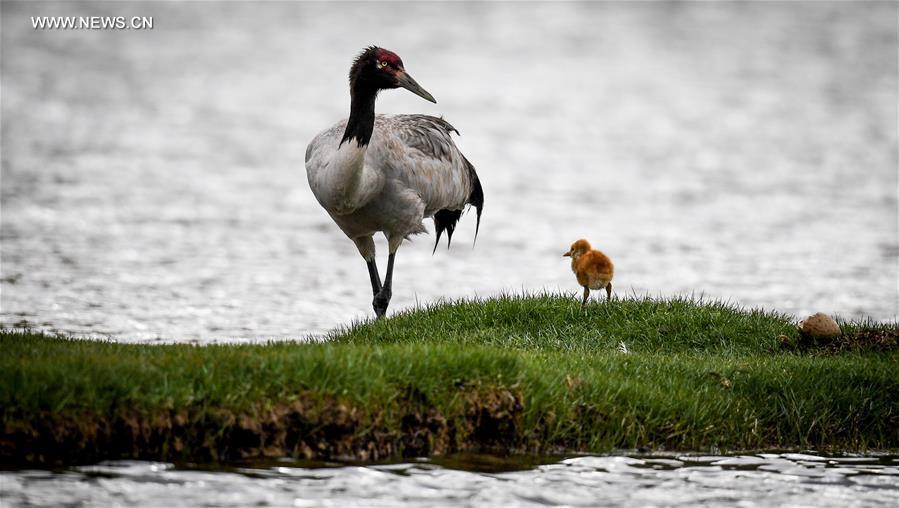 A black-necked crane looks after its chick after it hatched in the Qiangtang nature reserve, southwest China's Tibet Autonomous Region, June 24, 2017. Flocks of black-necked cranes fly here to breed as the environment of reserve has been improved in recent years. [Photo/Xinhua]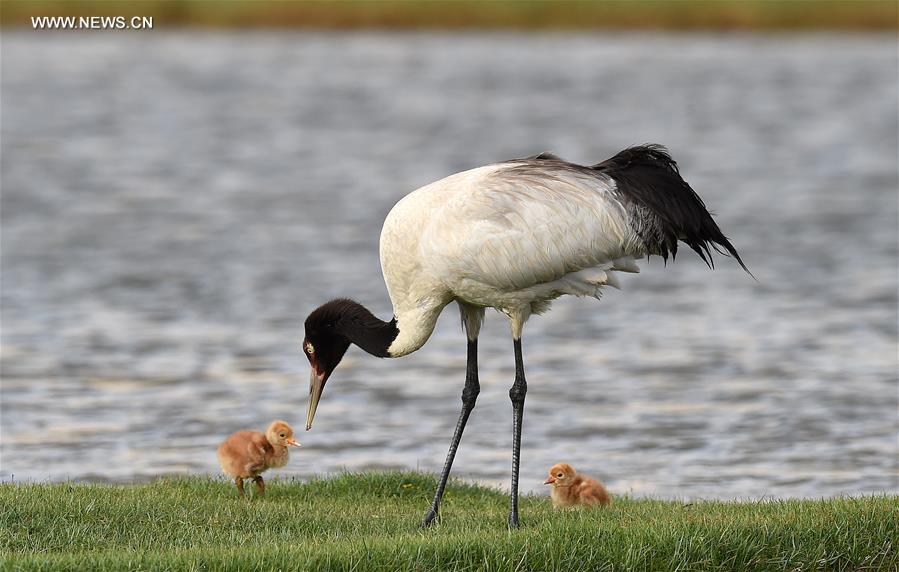 A black-necked crane looks after its chicks after they hatched in the Qiangtang nature reserve, southwest China's Tibet Autonomous Region, June 23, 2017. Flocks of black-necked cranes fly here to breed as the environment of reserve has been improved in recent years. [Photo/Xinhua]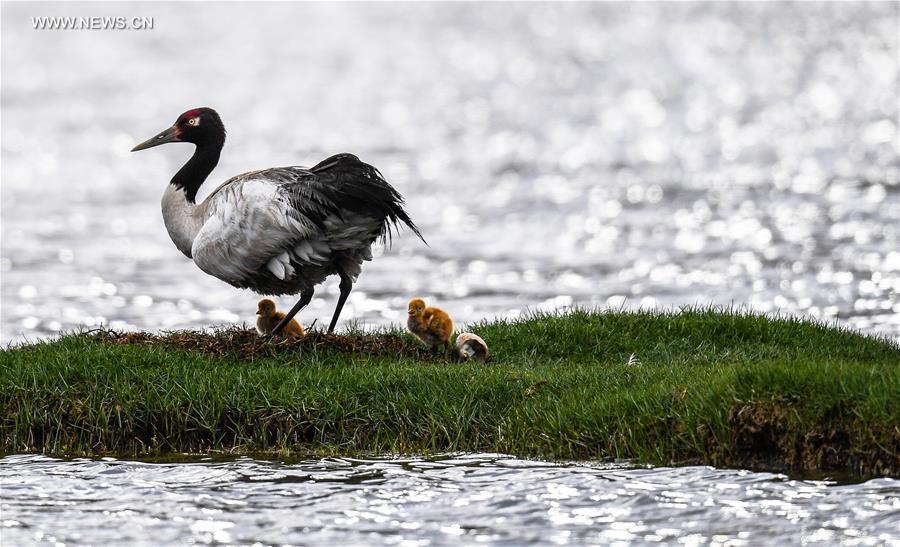 A black-necked crane looks after its chicks after they hatched in the Qiangtang nature reserve, southwest China's Tibet Autonomous Region, June 24, 2017. Flocks of black-necked cranes fly here to breed as the environment of reserve has been improved in recent years. [Photo/Xinhua]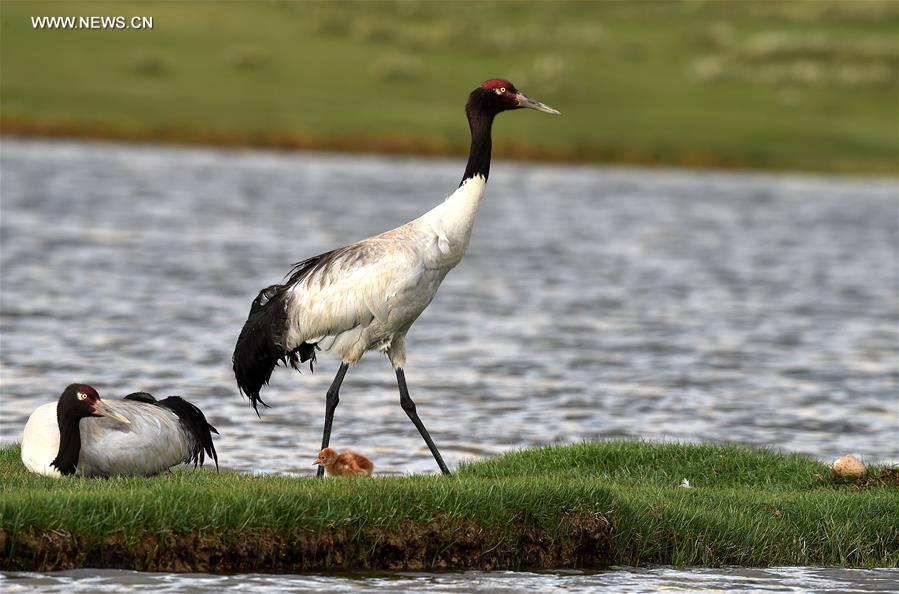 Black-necked cranes look after their chick after it hatched in the Qiangtang nature reserve, southwest China's Tibet Autonomous Region, June 23, 2017. Flocks of black-necked cranes fly here to breed as the environment of reserve has been improved in recent years. [Photo/Xinhua]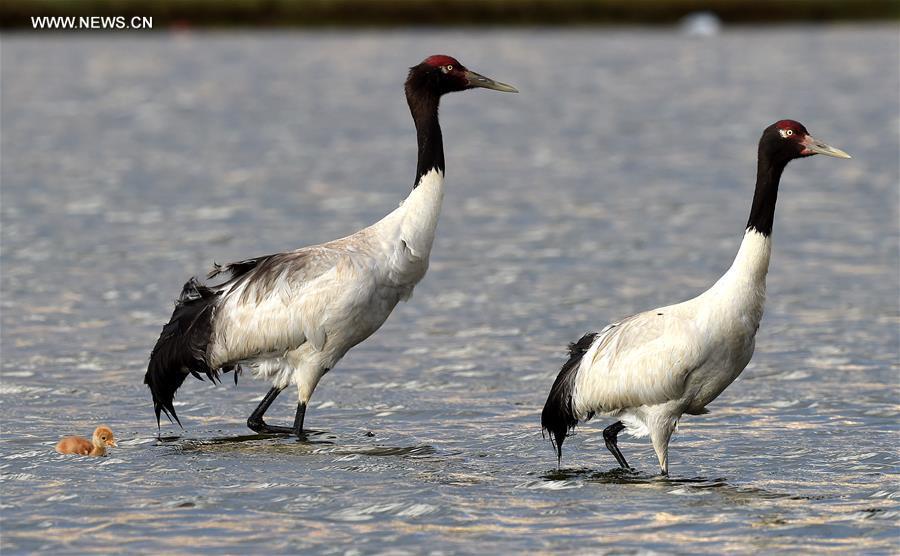 Black-necked cranes look after their chick after it hatched in the Qiangtang nature reserve, southwest China's Tibet Autonomous Region, June 23, 2017. Flocks of black-necked cranes fly here to breed as the environment of reserve has been improved in recent years. [Photo/Xinhua]
;  

The Sichuan-Tibet highway passes through mountains more than 4,500 meters above sea level and offers stunning views of snowy peaks, grasslands, valleys and rivers.

 

Tangra Yumco Lake is the deepest lake of Tibet with depth more than 210m.

 

Photo taken from a plane shows snow mountains in a sea of clouds in southwest China's Tibet Autonomous Region.