Tent hotel at the foot of Mt. Qomolangma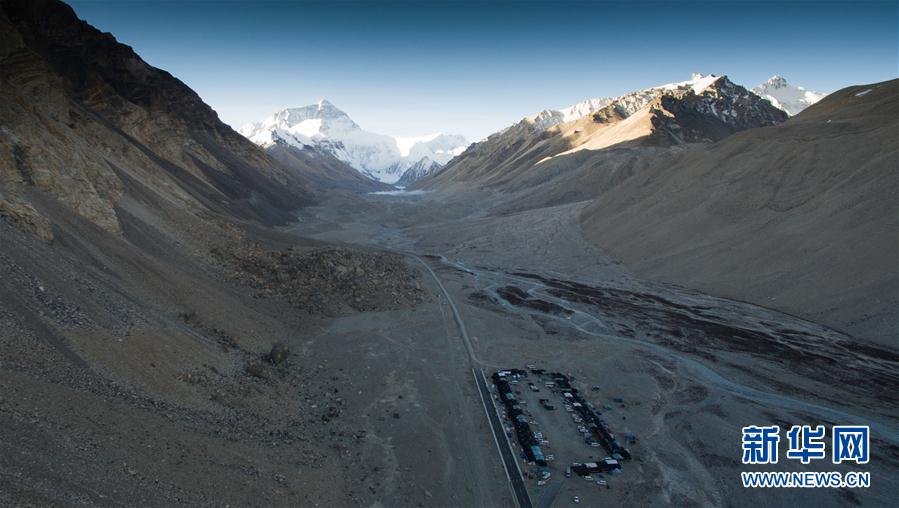 Panorama of the tent hotel at the foot of Mount Qomolangma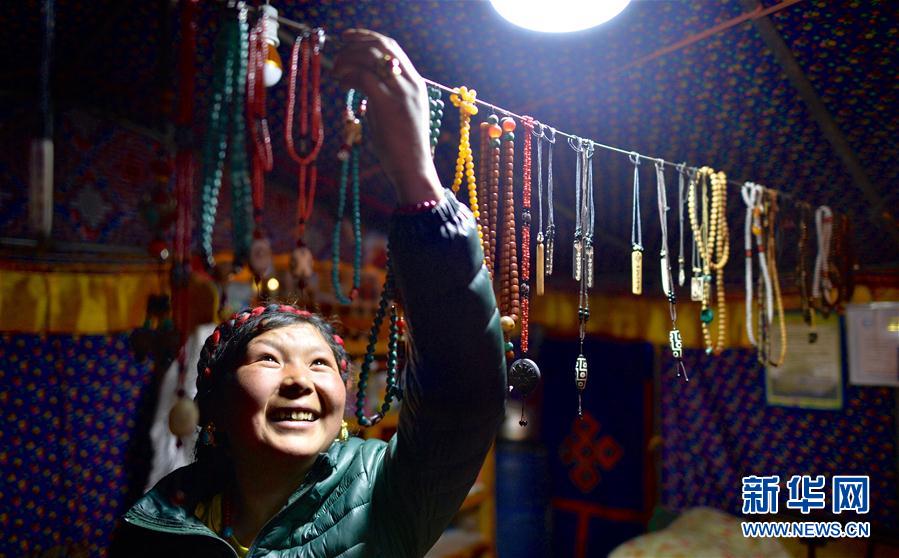 Drolma sorts out souvenirs inside her tent hotel.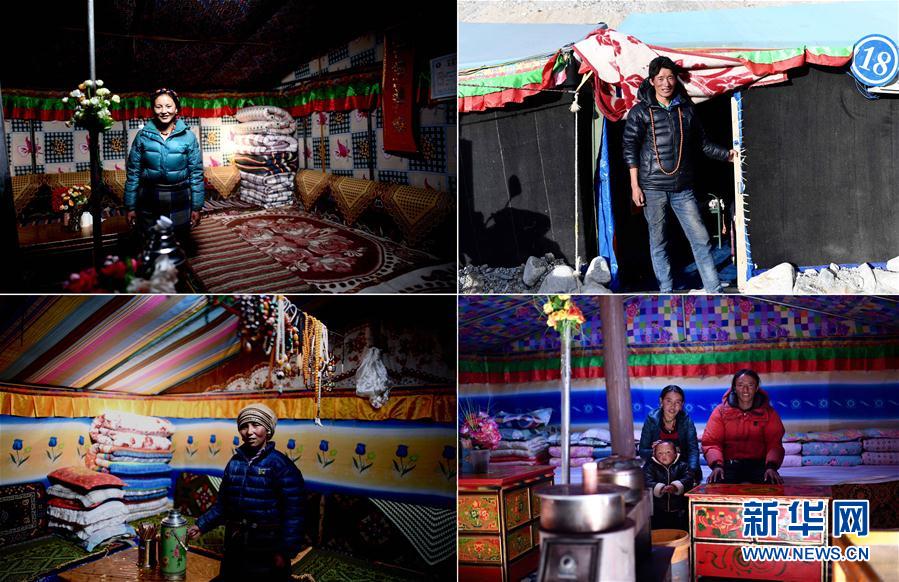 Merchants of the Mt. Qomolangma Base Camp tent area.
With growing number of tourists and climbers from around the world coming to Mount Qomolangma, tourism has gradually become a pillar of the local industry, with more and more farmers and herdsmen making their living better off of tourism.
Each year from March to November, the Mt Qomolangma Base Camp, which stands 5,200 meters above sea level, transforms into a seasonal business center, when nomads from Tashizong Village set up their tents here, operating hotels, restaurants, teahouses, and souvenir stalls. At the beginning, there were just two or three families operating businesses. Now, the number has grown to more than 50, becoming amajor industry of poverty alleviation in the area.
;  

A team of 22 Chinese mountaineers are expected to reach the summit of Qomolangma, known as Mount Everest in the West, by Thursday, according to a report on xzxw.com.

 

A team of 14 rope-fixing climbers on Monday stood atop the world's highest peak Mount Qomolangma, becoming the first team of 2017 to reach the summit from south face in Nepal.