Early summer scenery in Hexi Corridor, Gansu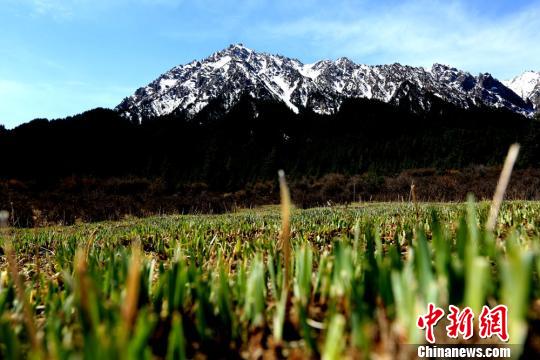 The budding grass. [Photo/China News Service]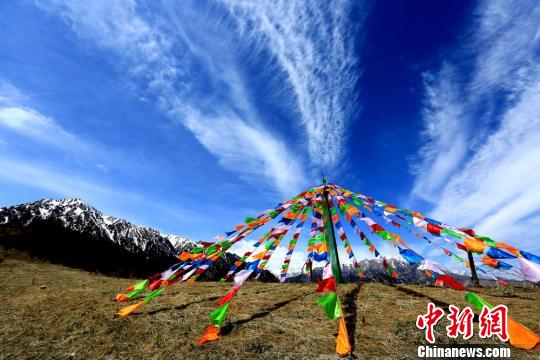 The prayer flags flying under the snowy peaks of the Qilian Mountains. [Photo/China News Service]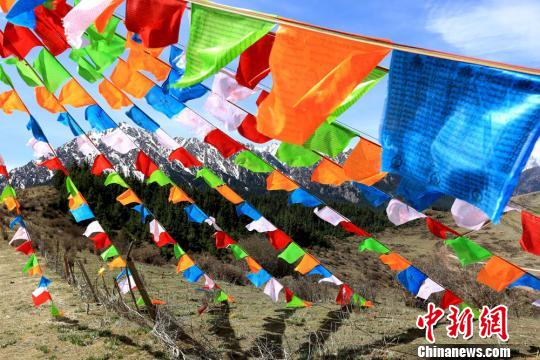 The prayer flags flying under the snowy peaks of the Qilian Mountains. [Photo/China News Service]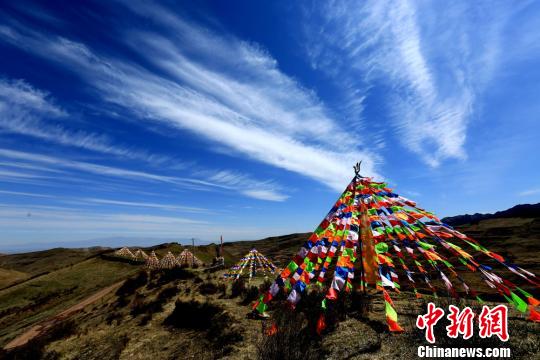 The prayer flags flying under the snowy peaks of the Qilian Mountains. [Photo/China News Service]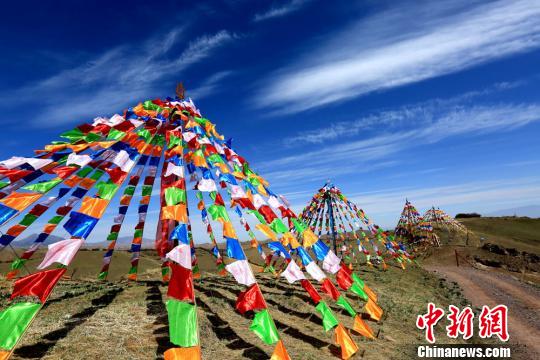 The prayer flags flying under the snowy peaks of the Qilian Mountains. [Photo/China News Service]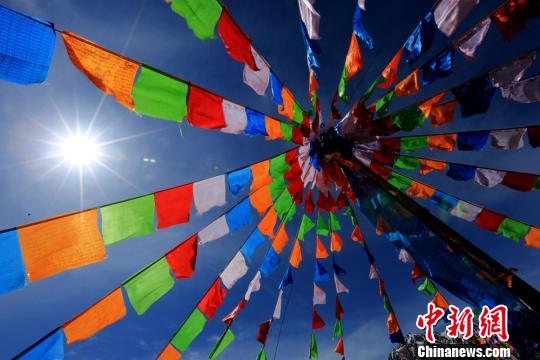 The prayer flags flying under the snowy peaks of the Qilian Mountains. [Photo/China News Service]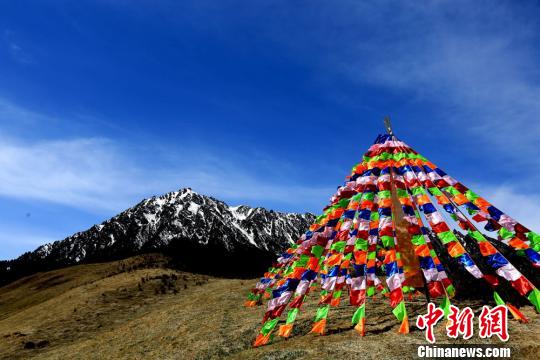 The prayer flags flying under the snowy peaks of the Qilian Mountains. [Photo/China News Service]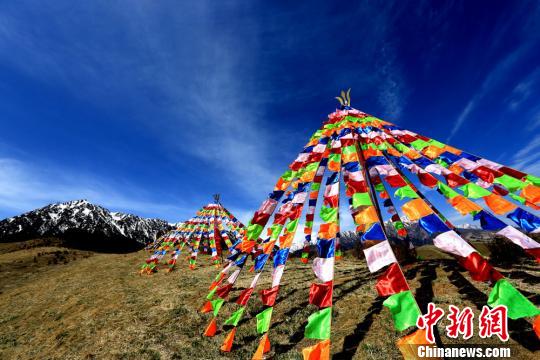 The prayer flags flying under the snowy peaks of the Qilian Mountains. [Photo/China News Service]
The Tibetan herdsmen holding a worship ceremony for the mountain god Ebo at the Sunan Yugu Autonomous County in Zhangye City of Gansu Province, which is in the middle of the Hexi Corridor, and at the foot of the Qilian Mountains. The prayer flags flying under the blue sky, and the majestic Qilian Mountains in the background, make up the stunning early summer scenery on the plateau. Every April 11th in the lunar calendar is when local Tibetan herdsmen worship the Ebo, a mountain god. This is part of the nature worship tradition of the Bon religion in Tibetan regions, which was later absorbed by Tibetan Buddhism.
;  

Gansu Province in northwest China has translated and digitized over 300 films and TV shows into Amdo Tibetan, a main Tibetan dialect since 2009, giving "mental fuel" for farmers and shepherds living in remote nomadic areas.

 

Kiang is a kind of first class national protected animals and one of the worldwide endangered species.

 

Religious dances were performed by monks of Labrang Monastery in Xiahe County, northwest China's Gansu Province on February 10, 2017.