Almost 1,000 Bharals seen in Qinghai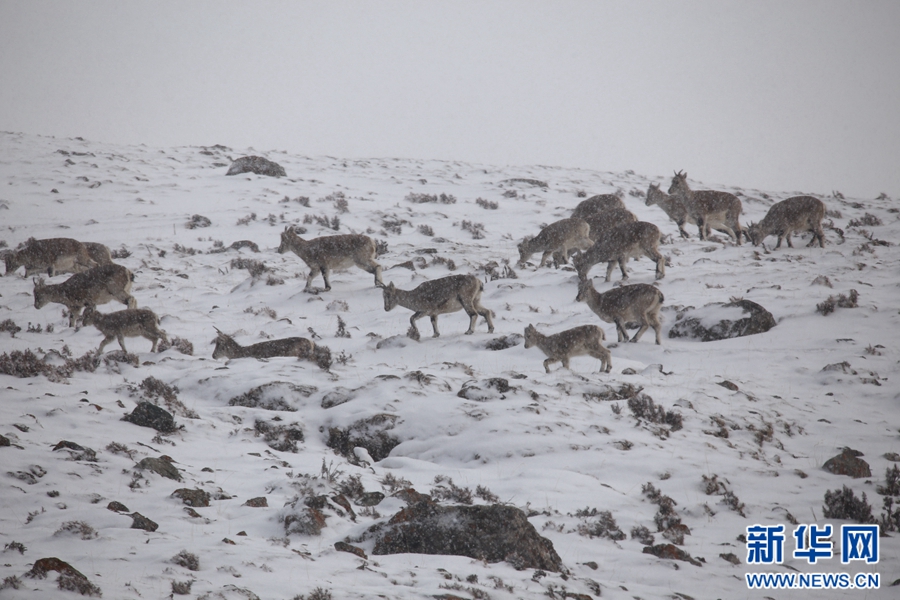 Almost 1,000 Bharals are seen grazing in mountain areas after a snowfall in Qilian County, Haibei Tibetan Autonomous Prefecture of northwest China's Qinghai Province. Living on high mountains with altitude from 2,100 meters to 6,300 meters, Bharals are good at climbing and strong in cold resistance. They are known as "elves on rocks" due to their ability to jump between cliffs and are second class national protected animals in China. [Photo/Xinhua]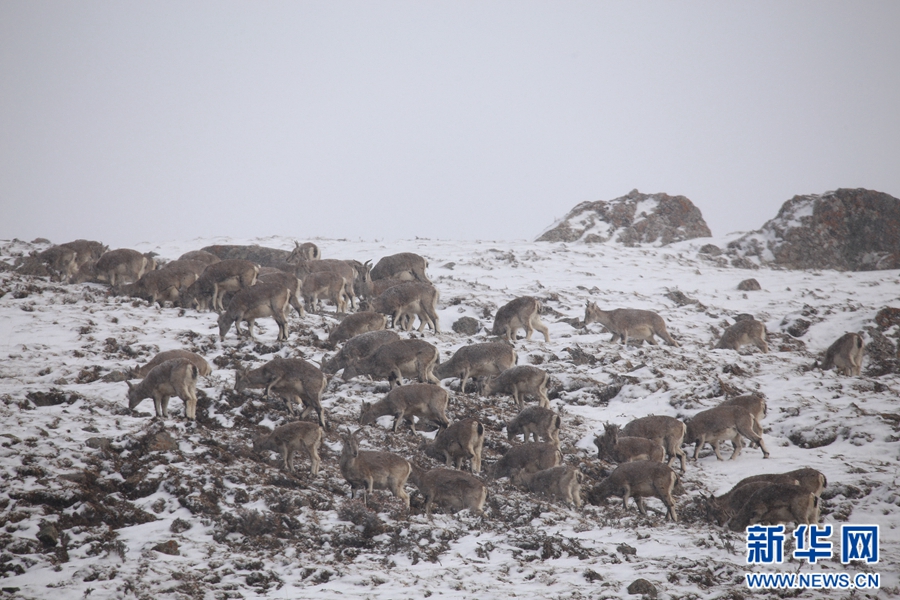 Almost 1,000 Bharals are seen grazing in mountain areas after a snowfall in Qilian County, Haibei Tibetan Autonomous Prefecture of northwest China's Qinghai Province. Living on high mountains with altitude from 2,100 meters to 6,300 meters, Bharals are good at climbing and strong in cold resistance. They are known as "elves on rocks" due to their ability to jump between cliffs and are second class national protected animals in China. [Photo/Xinhua]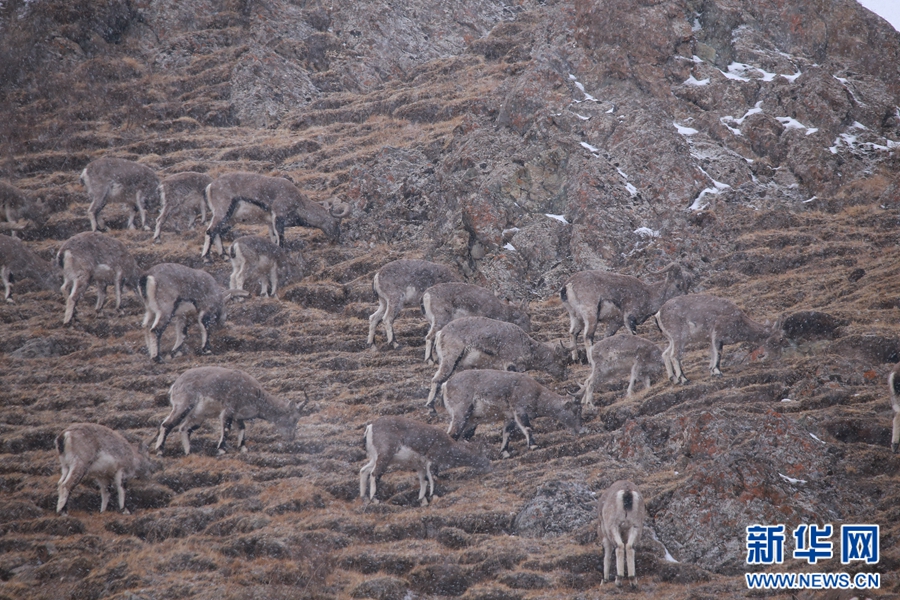 Almost 1,000 Bharals are seen grazing in mountain areas after a snowfall in Qilian County, Haibei Tibetan Autonomous Prefecture of northwest China's Qinghai Province. Living on high mountains with altitude from 2,100 meters to 6,300 meters, Bharals are good at climbing and strong in cold resistance. They are known as "elves on rocks" due to their ability to jump between cliffs and are second class national protected animals in China. [Photo/Xinhua]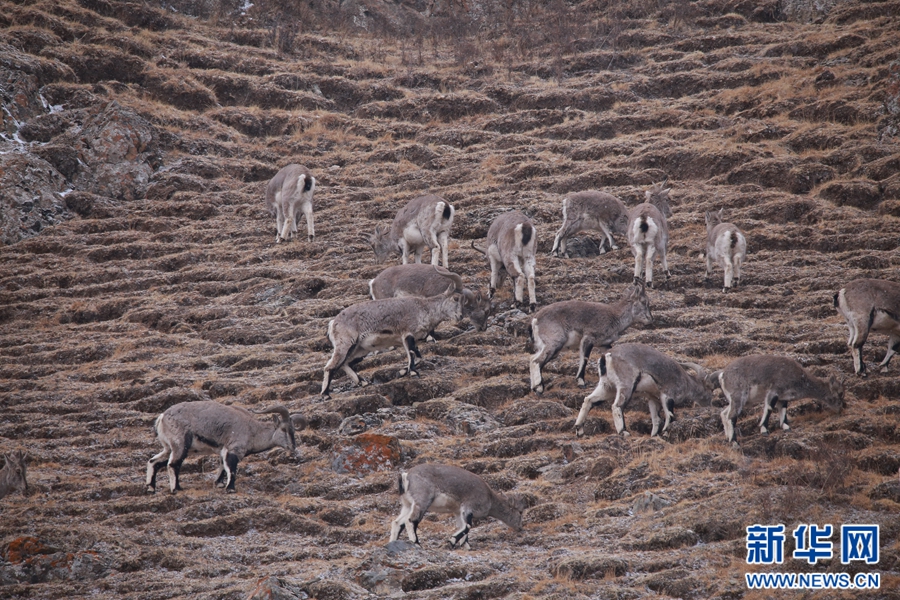 Almost 1,000 Bharals are seen grazing in mountain areas after a snowfall in Qilian County, Haibei Tibetan Autonomous Prefecture of northwest China's Qinghai Province. Living on high mountains with altitude from 2,100 meters to 6,300 meters, Bharals are good at climbing and strong in cold resistance. They are known as "elves on rocks" due to their ability to jump between cliffs and are second class national protected animals in China. [Photo/Xinhua]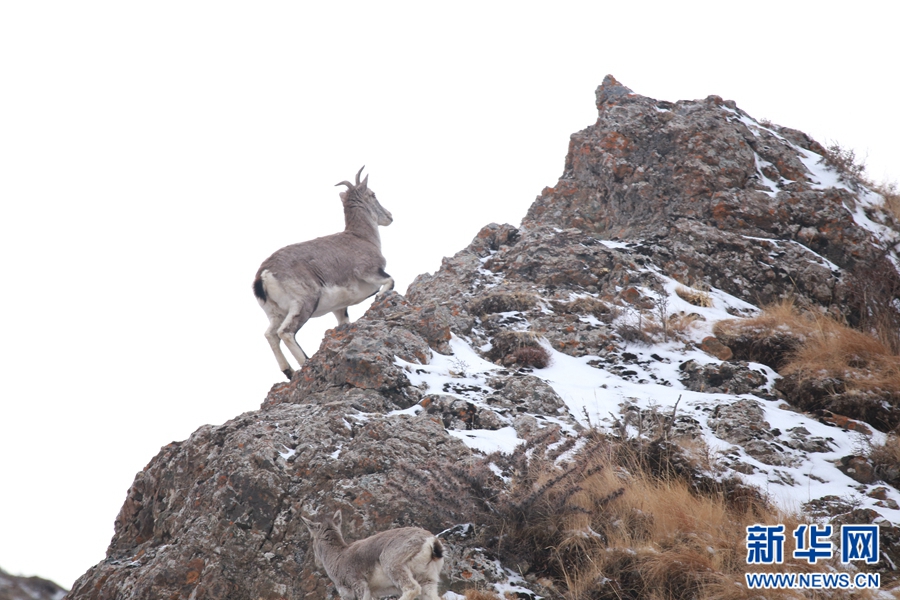 Almost 1,000 Bharals are seen grazing in mountain areas after a snowfall in Qilian County, Haibei Tibetan Autonomous Prefecture of northwest China's Qinghai Province. Living on high mountains with altitude from 2,100 meters to 6,300 meters, Bharals are good at climbing and strong in cold resistance. They are known as "elves on rocks" due to their ability to jump between cliffs and are second class national protected animals in China. [Photo/Xinhua]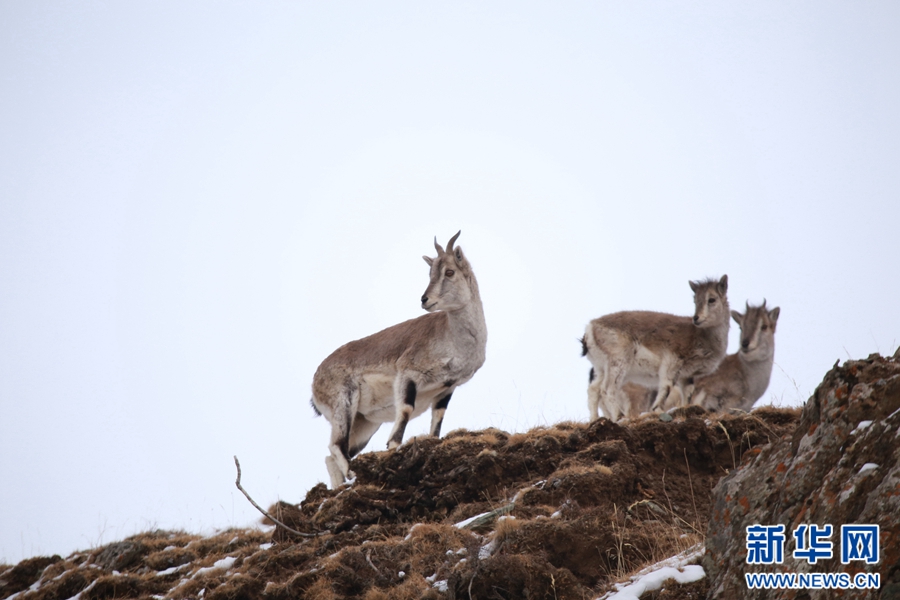 Almost 1,000 Bharals are seen grazing in mountain areas after a snowfall in Qilian County, Haibei Tibetan Autonomous Prefecture of northwest China's Qinghai Province. Living on high mountains with altitude from 2,100 meters to 6,300 meters, Bharals are good at climbing and strong in cold resistance. They are known as "elves on rocks" due to their ability to jump between cliffs and are second class national protected animals in China. [Photo/Xinhua]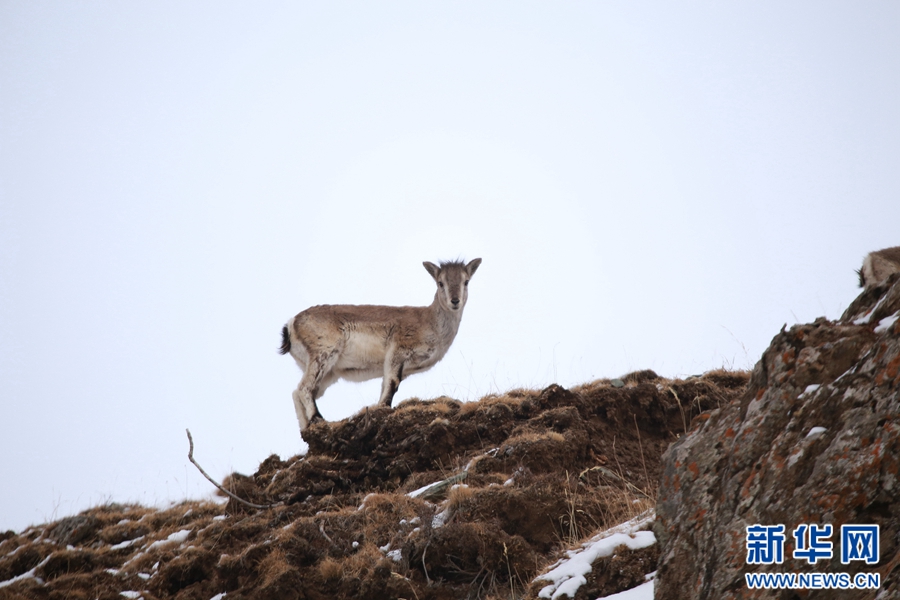 Almost 1,000 Bharals are seen grazing in mountain areas after a snowfall in Qilian County, Haibei Tibetan Autonomous Prefecture of northwest China's Qinghai Province. Living on high mountains with altitude from 2,100 meters to 6,300 meters, Bharals are good at climbing and strong in cold resistance. They are known as "elves on rocks" due to their ability to jump between cliffs and are second class national protected animals in China. [Photo/Xinhua]

;  

Meaning "source of the Yellow River" in Tibetan, Madoi ushered in its first Spring snow on March 10. Covered by stunning white snow, the County seems a fairy tale world.

 

As a kind of first class national protected animals, snow leopards are mainly living on the Qinghai-Tibet Plateau and the Pamirs with an altitude of over 3,500 meters.

 

Wild wolves are photographed in Madoi County, northwest China's Qinghai Province recently.