Indispensable Buddhist tools in Tibetan rituals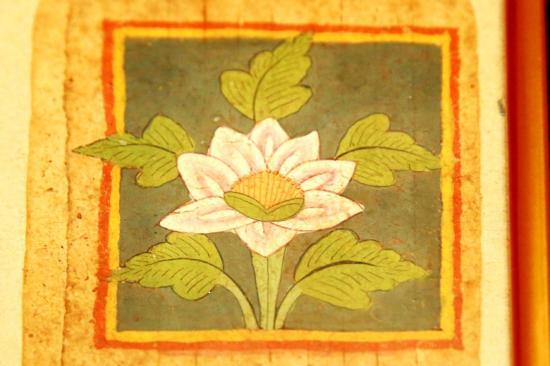 Zagali is a pronunciation based translation of a Tibetan term into Chinese, it is also translated as Zigeli and Cageli. Zagali is miniature Buddhist painting used in rituals such as offerings, god guarding, health guarding, astronomical calendar related activities, divining, spelling etc. in both Tibetan Buddhism and in the Bon.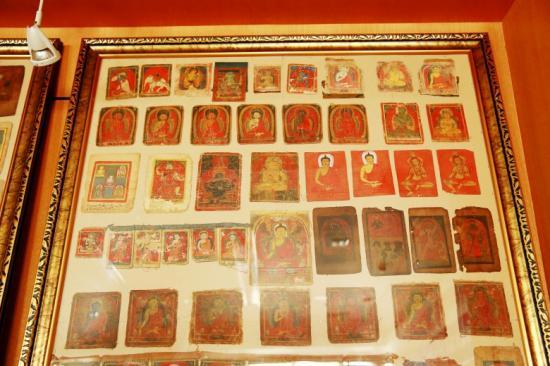 It is called the Zuoluoke in Mongolian language, meaning the patterns painted on small paintings, namely "small painting". The Mongolian people believe in Tibetan Buddhism, and small painting and Zagali have the same function.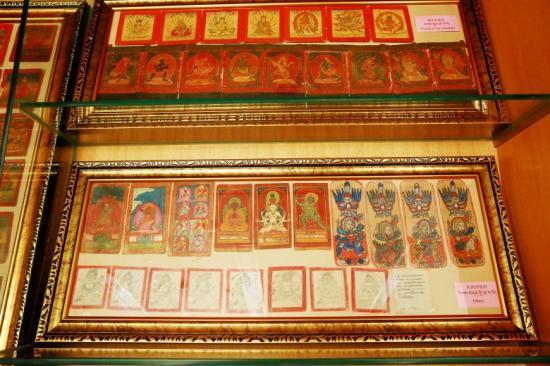 Most of the shapes in the Zagali are rectangles and strips, more than 10 centimeters in length, many of the front sides of pages are patterns and the back is covered with Tibetan language. Many of the pieces complement each other, and generally sets are comprised of between 10 + and several hundred pages.


The contents of the Zagali are rich, covering all aspects of Tibetan Buddhism. It can be said that it is a pictural and luxurious Tibetan Buddhism encyclopedia that possesses great academic value.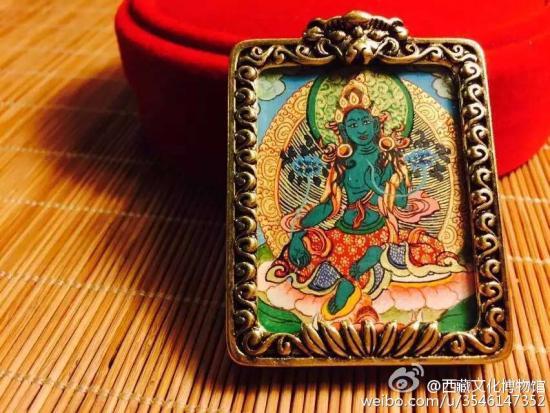 Zagali painting artwork possesses fresh characteristics, for one the pictures although small are created according to the requirements of the Sutra of Measurements; the second is that many of the pieces are created by the hands of monks; and the third is that pieces outside the scope of the Sutra of Measurements possess great artistic imagination.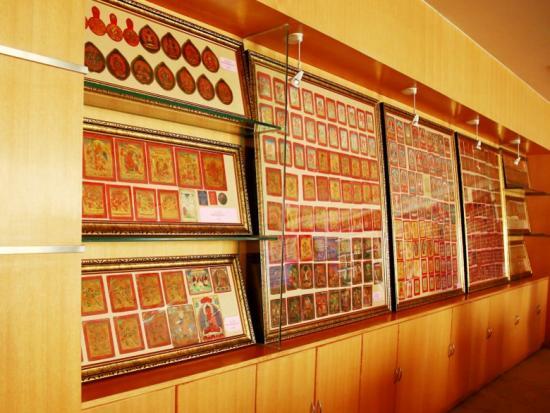 Zagali has a very important function in the process of development and evolution of Tibetan Buddhism. It is an indispensable tool especially during the process of crowning and has become one of the important vehicles of continuation for Tibetan Buddhist culture.
;  

The story happened on July 23, at the site of the Panchen Lama's Kalachakra ritual ceremony in Shigatse, SW China's Tibet Autonomous Region.

 

On July 24, the first Kalachakra ritual, lasting a period of four days, for Panchen Erdeni Choekyi Gyalbu, vice president of the China Buddhism Association, went smoothly at Dechen Kelsang Phodrang, Shigatse, Tibet Autonomous Region.

 

The first Kalachakra instructions delivered by the 11th Panchen Lama Bainqen Erdini Qoigyijabu have formally begun, with some 40 monks beginning a closed-door observance Thursday morning.