Tourists visit Potala Palace in Lhasa, China's Tibet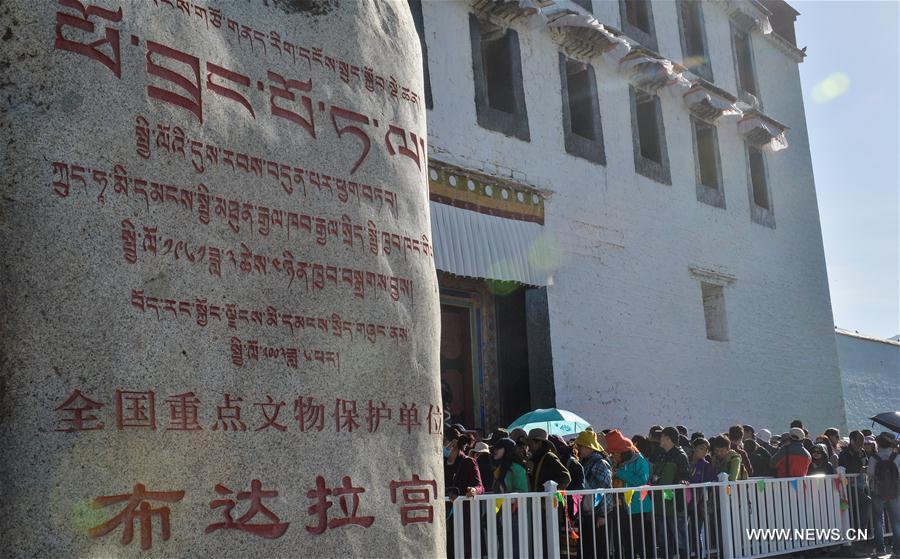 Tourists queue up to visit the Potala Palace in Lhasa, capital of southwest China's Tibet Autonomous Region, May 24, 2016. (Xinhua/Purbu Zhaxi)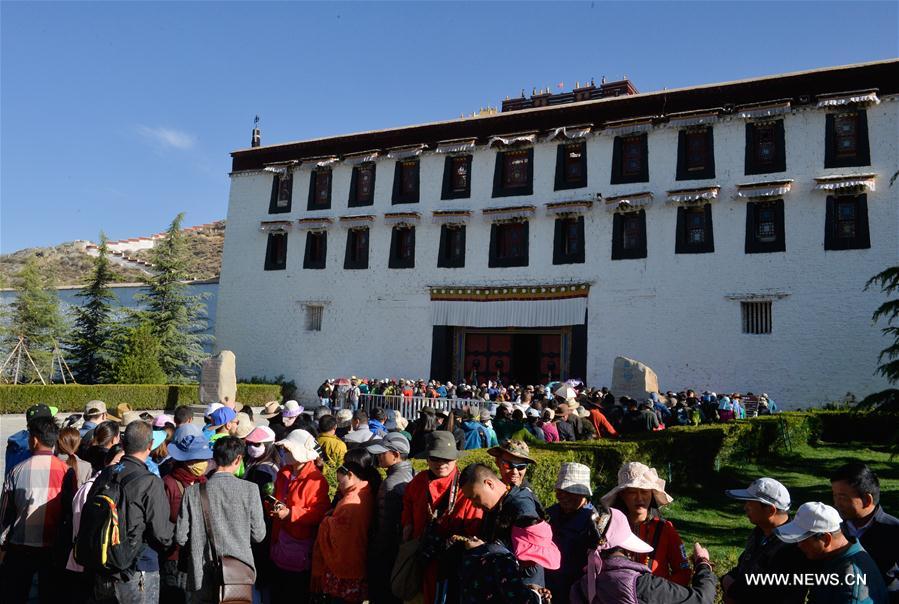 Tourists queue up to visit the Potala Palace in Lhasa, capital of southwest China's Tibet Autonomous Region, May 24, 2016. (Xinhua/Purbu Zhaxi)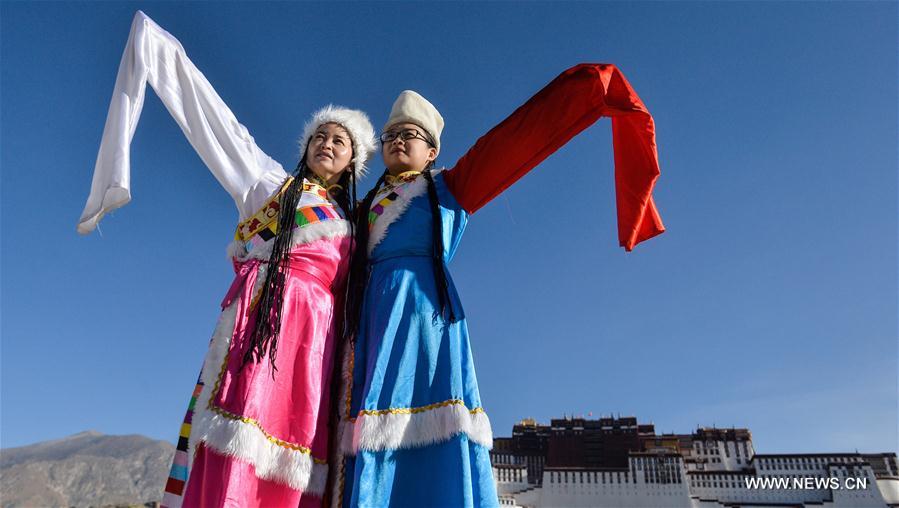 Tourists pose for photos on the square of the Potala Palace in Lhasa, capital of southwest China's Tibet Autonomous Region, May 24, 2016. (Xinhua/Purbu Zhaxi)
;  

Tourists queue up to visit the Potala Palace in Lhasa, capital of southwest China's Tibet Autonomous Region, May 24, 2016.

 

According to management office at the Potala Palace, as Tibet enters peak travel season, all tickets for Potala Palace have to be reserved in advance.

 

Police in Lhasa, capital of Tibet, have begun a campaign to crack down on scalpers and unauthorized tour guides at the 1,300-year-old Potala Palace.