Night scene of Potala Palace in Lhasa, Tibet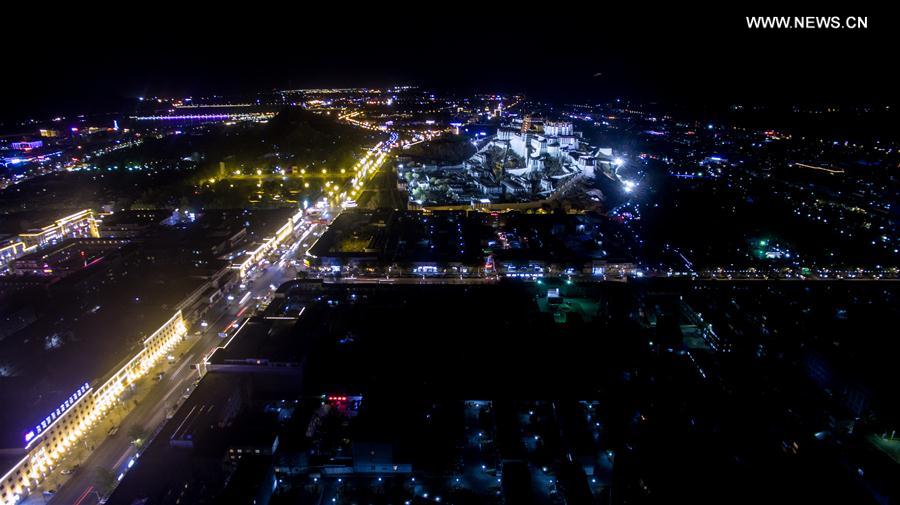 Photo taken on April 19, 2016 shows the night scene of the Potala Palace in Lhasa, capital of southwest China's Tibet Autonomous Region. (Xinhua/Purbu Zhaxi)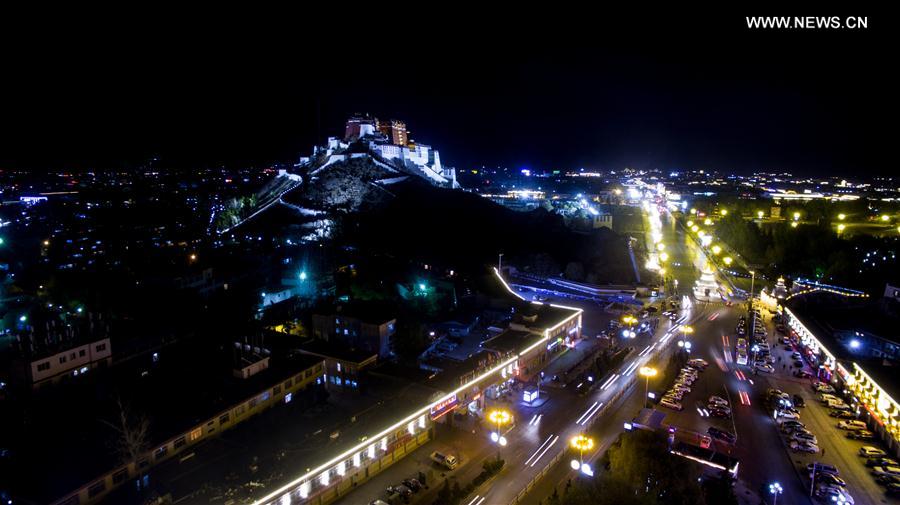 Photo taken on April 19, 2016 shows the night scene of the Potala Palace in Lhasa, capital of southwest China's Tibet Autonomous Region. (Xinhua/Liu Dongjun)
;  

Towering on the Maburi Mountain (Red Mountain) in the center of Lhasa, Tibet, Potala Palace is known as the "treasure house of Tibetan history, culture and art".

 

The Potala Palace management office has announced that starting from May 1, peak season ticket pricing will be in effect.

 

Tibetan Buddhist believers walk around the Potala Palace for praying in Lhasa, southwest China's Tibet Autonomous Region, March 14, 2016.