Activities during the first 4 days of the Tibetan New Year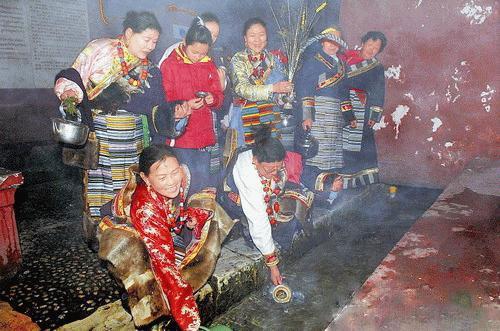 "Stealing water" is the first activity held on the 1st day during the Tibetan New Year. During the night time, many Tibetan people from different places will come to the riverside, exposing themselves to chilling minus 23-Celsius-degree cold in order to wait for the time when day break will come. It is believed that the person who can scoop the first bucket of water at that time will have the best luck.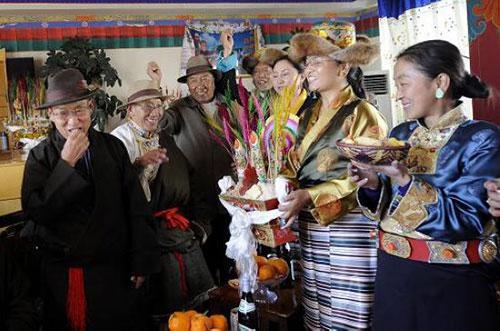 In Tibetan custom, people don't specially pay a New Year call to one another's houses on the 1st day of the New Year. Instead, New Year visits start from the 2nd day of the New Year. Good friends visit each other's families and pay a New Year call, wishing each other all the best for the new year.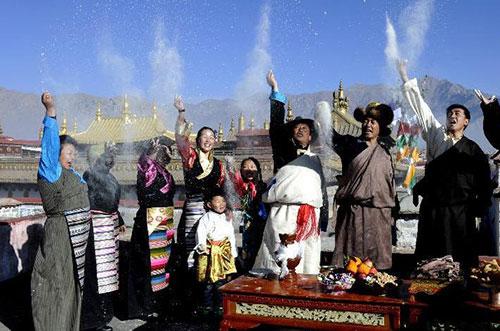 The "House Roof God" sacrificing ritual is held on the 3rd of the New Year. On this day, people climb to the top of their houses and place new prayer flags there, and after that, they will burn cedar branches and sprinkle alcohol as well as zanba. Flying prayerflags along with the rolling-up smoke plumes are bringing people's wishes high into the skies.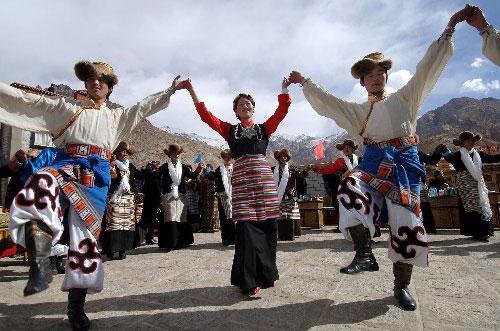 On the 4th day of the Tibetan New Year, all kinds of art and sports performances can be seen and are the main activities on the streets including wresting, weightlifting, horse riding and dancing etc.