Smiling faces in Zhouqu one year after deadly mudslide
2011-08-04 09:15:00 | From:China Tibet Online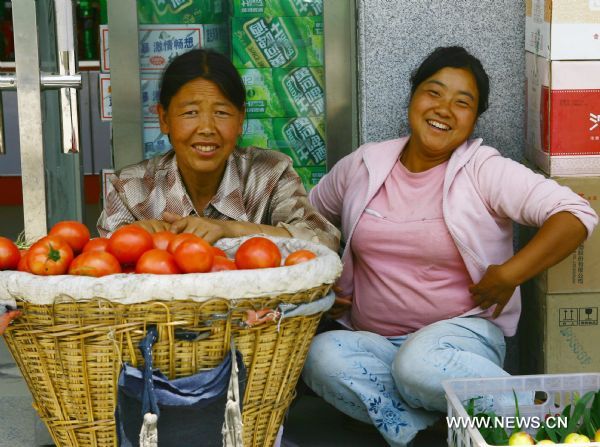 Vendors selling tomatoes and fruits simle at the camera in Zhouqu County of Gannan Tibetan Autonomous Prefecture, northwest China's Gansu Province, Aug. 2, 2011. After a year's recovery from the deadly mudslide which occurred on Aug. 8, 2010, the beautiful county of Zhouqu has resumed hustle and bustle as the life goes on the way it did. [Photo/Xinhua]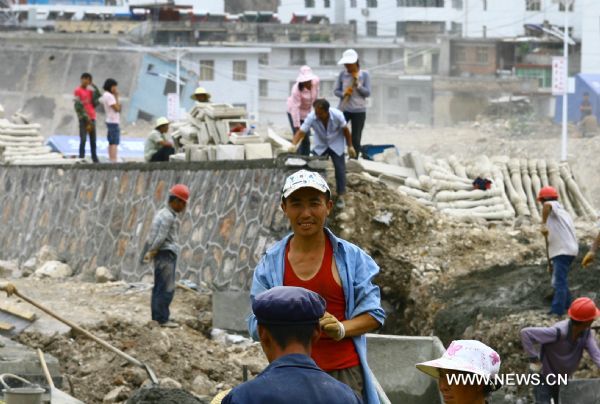 A worker is seen grinning at a building site in Zhouqu County of Gannan Tibetan Autonomous Prefecture, northwest China's Gansu Province, Aug. 2, 2011. After a year's recovery from the deadly mudslide which occurred on Aug. 8, 2010, the beautiful county of Zhouqu has resumed hustle and bustle as the life goes on the way it did. [Photo/Xinhua]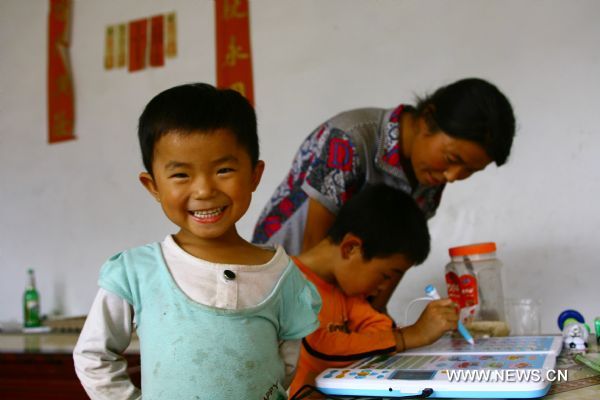 A girl whose family were displaced due to the mudslide simles at the camera in Zhouqu County of Gannan Tibetan Autonomous Prefecture, northwest China's Gansu Province, Aug. 2, 2011. After a year's recovery from the deadly mudslide which occurred on Aug. 8, 2010, the beautiful county of Zhouqu has resumed hustle and bustle as the life goes on the way it did. [Photo/Xinhua]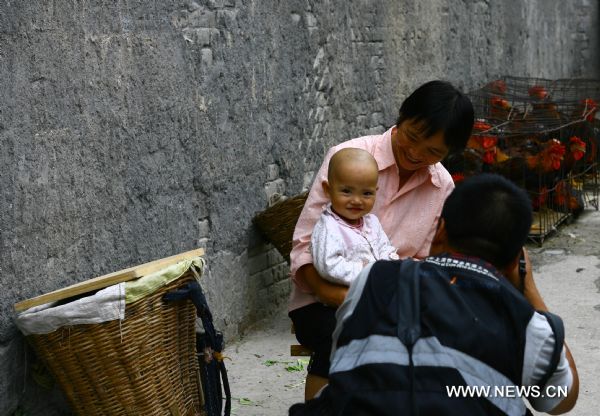 A baby smiles as a photographer shoots her in Zhouqu County of Gannan Tibetan Autonomous Prefecture, northwest China's Gansu Province, Aug. 2, 2011. After a year's recovery from the deadly mudslide which occurred on Aug. 8, 2010, the beautiful county of Zhouqu has resumed hustle and bustle as the life goes on the way it did. [Photo/Xinhua]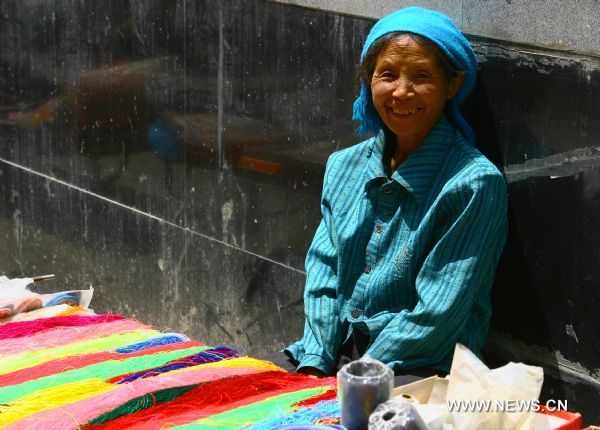 A vendor selling yarn simles at the camera in Zhouqu County of Gannan Tibetan Autonomous Prefecture, northwest China's Gansu Province, Aug. 2, 2011. After a year's recovery from the deadly mudslide which occurred on Aug. 8, 2010, the beautiful county of Zhouqu has resumed hustle and bustle as the life goes on the way it did. [Photo/Xinhua]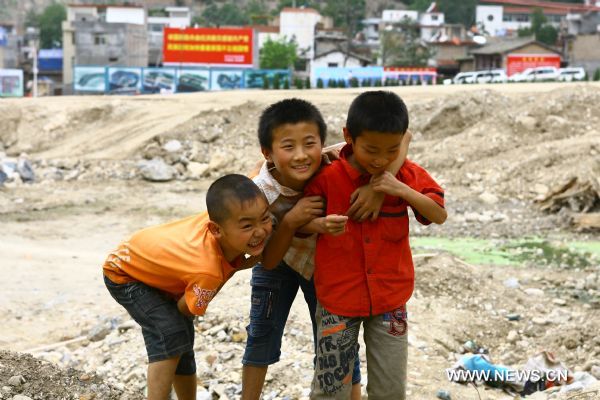 Boys are seen grinning in Zhouqu County of Gannan Tibetan Autonomous Prefecture, northwest China's Gansu Province, Aug. 2, 2011. After a year's recovery from the deadly mudslide which occurred on Aug. 8, 2010, the beautiful county of Zhouqu has resumed hustle and bustle as the life goes on the way it did. [Photo/Xinhua]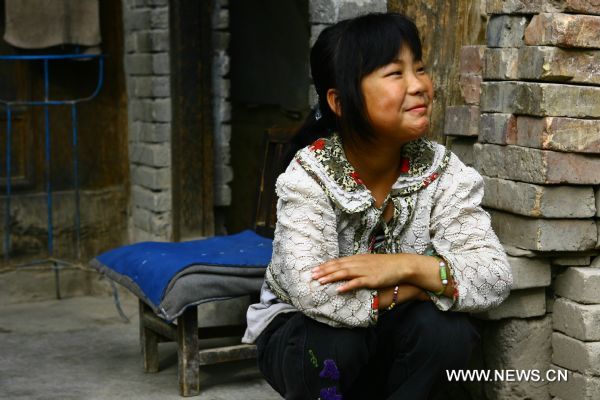 A girl reacts as she is shot by a camera at her home in Zhouqu County of Gannan Tibetan Autonomous Prefecture, northwest China's Gansu Province, Aug. 2, 2011. After a year's recovery from the deadly mudslide which occurred on Aug. 8, 2010, the beautiful county of Zhouqu has resumed hustle and bustle as the life goes on the way it did. [Photo/Xinhua]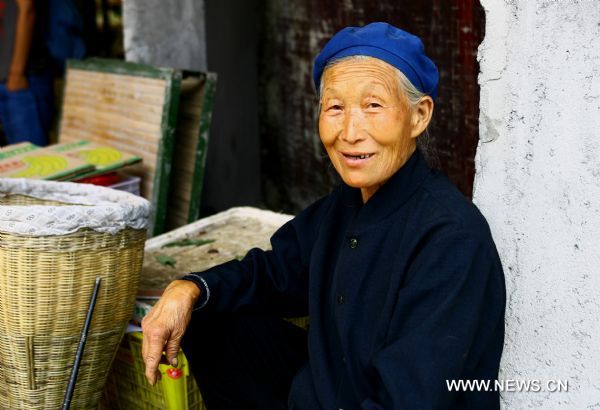 An old resident simles as she looks at the camera in Zhouqu County of Gannan Tibetan Autonomous Prefecture, northwest China's Gansu Province, Aug. 2, 2011. After a year's recovery from the deadly mudslide which occurred on Aug. 8, 2010, the beautiful county of Zhouqu has resumed hustle and bustle as the life goes on the way it did. [Photo/Xinhua]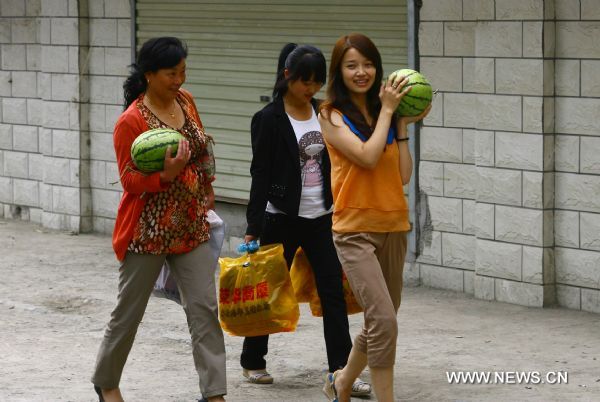 Women carry watermelons in Zhouqu County of Gannan Tibetan Autonomous Prefecture, northwest China's Gansu Province, Aug. 2, 2011. After a year's recovery from the deadly mudslide which occurred on Aug. 8, 2010, the beautiful county of Zhouqu has resumed hustle and bustle as the life goes on the way it did. [Photo/Xinhua]
Related News
;  

The mudslide devastation in the county on Aug. 8, 2010 left more than 1,700 people dead or missing and some 60,000 houses damaged.

 

On Aug. 8, 2010, the day Wang will never forget, the young Tibetan mother lost her house and her beloved husband who was on duty in a police office when a mudslide swept the county instantly.

 

After a year's recovery from the deadly mudslide which occurred on Aug. 8, 2010, the beautiful county of Zhouqu has resumed hustle and bustle as the life goes on the way it did.