Awarding winning Chinese film to premiere in New York
2018-03-14 10:12:17 | From:Xinhua
Awarding winning film Ballad From Tibet by Chinese director Zhang Wei is scheduled to premiere in New York City on Saturday, March 10.
The film, which tells the story of four visually impaired kids from China's Tibet autonomous region embarking on an odyssey for their dreams, will be presented at the Bronx Library Center on Saturday, at Mid-Manhattan Library on Sunday, at Lehman College and Marlene Meyerson JCC Manhattan on Tuesday, and at the Museum of Modern Art on Wednesday.
This screening is part of the 10th Annual ReelAbilities Film Festival, the largest festival of its kind promoting awareness and inclusion through the stories and artistic expressions of people with different abilities.
Based on a true story, Ballad from Tibet is about the four Tibetan kids -- Thupten, Sonam, Kelsang and Droma -- achieving their dreams against all odds.
Thupten is a 10-year-old boy partially sighted in one eye and blind in the other. His doctor says that there is a chance he could completely lose his sight, but there is an operation that could offer a 50 percent chance of saving his vision.
His teacher is adamant that he should have the operation right away, but Thupten is afraid and wants to see the world before his life is plunged into total darkness.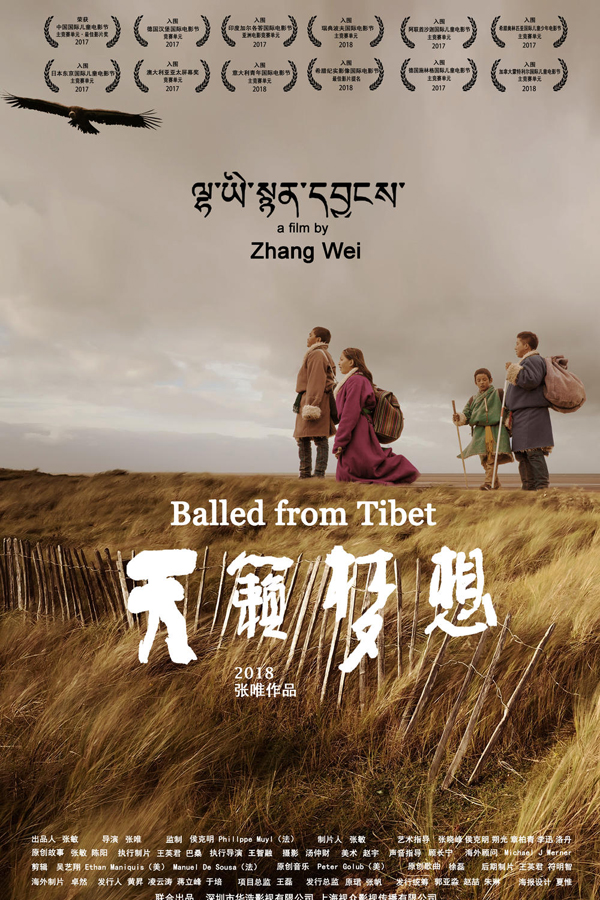 Poster of the film Ballad From Tibet [Photo/Mtime]
Related News
;  

Four more books on the Epic of King Gesar have been published, as part of efforts to preserve the 1,000-year-old epic, according to researchers in Tibet Autonomous Region.

 

64-year-old Tashi never thought that the Jiaxie dance he has been practicing for decades now would be a way to help local people escape out of poverty.

 

Southwest China's Tibet Autonomous Region has invested heavily in protecting its environment over the past five years, the regional government said Thursday.