Embossed embroidery of Ta'er Monastery
2018-03-05 10:49:36 | From:China Tibet Online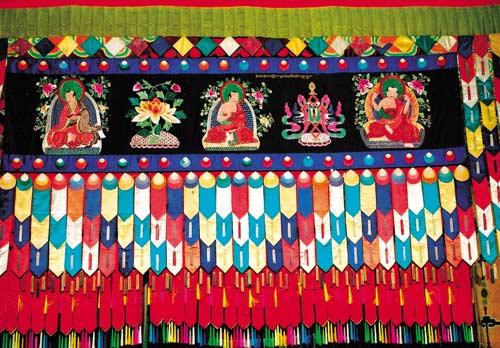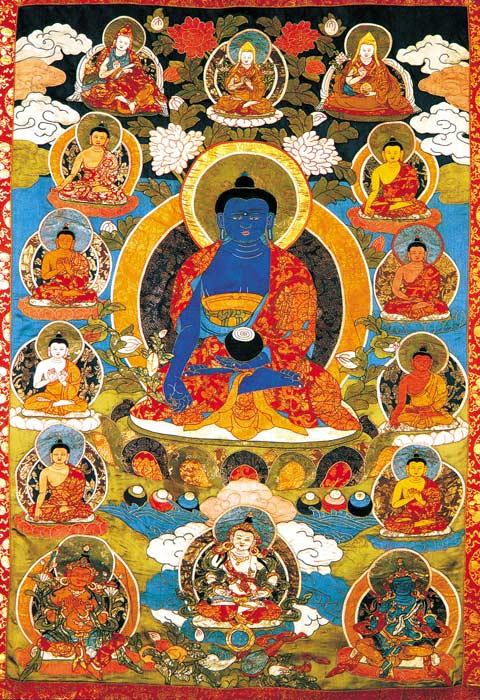 Embossed embroidery is a kind of monastic art belonging to the thangka family.
Embossed embroidery uses different colored cotton and silk cut into a variety of design patterns that are then carefully stitched to form a complete image and embroidered with colored thread.
The themes used in embossed embroidery are also extensive, with the main themes being images of the Buddha, Buddhist scriptures and stories of Arhats.
In 1996, the Ta'er Monastery created a large embossed embroidery thangka with 22.28 meters in height and 16 meters in width for the Puning Temple in Chengde, north China's Hebei Province.
For many years the monastery has organized special artisan monks to create thangka paintings and embossed embroidery, allowing this unique traditional craft to flourish till today.
Editor: Tommy Tan.
  
Related News
;  

According to the Qinghai Economical and Social Trends Analysis and Predictions of 2018, Qinghai Province is a top tourist destination for tourists from France, Germany, and Britain.

 

Photo shows the aerial scenery of northwest China's Qinghai Province from the 30,000 feet (9,143 meters) high in the air.

 

Thangka, an original ethnic dance drama of Qinghai Province, staged in Tianjin, Jan. 13, receiving overwhelming response from audience with its unique ethnic features and superb artistic skills.