Delegation from UNWTO visit Tibet
2017-09-21 10:19:23 | From:China Tibet Online
A delegation from the United Nations World Tourism Organization (UNWTO) paid a visit to Lhasa to view the Princess Wencheng large-scale epic drama and survey its related supporting projects in southwest China's Tibet, Sept. 4.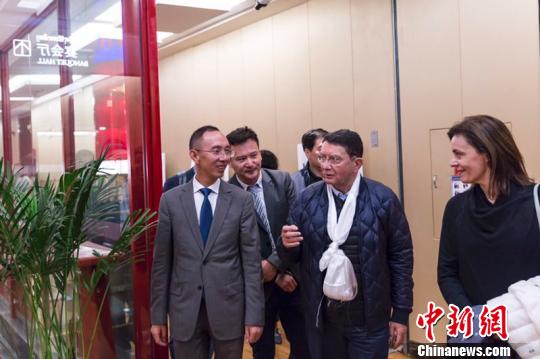 The delegation from the UN World Tourism Organization is paying a visit to Lhasa, southwest China's Tibet. [Photo/China News Service]
Taleb Rifai, Secretary-General of the UNWTO, said that the Princess Wencheng was the most unique and amazing epic performance he had ever seen, and he admired the theater site and stage design. He was also impressed by how the tourism and cultural industries are helping local farmers and nomads out of poverty.
The drama tells the story of Princess Wencheng's making-peace marriage to the then Tibetan king Songtsen Gampo, and presents the Han and Tibetan culture, folk customs and natural landscapes to the audience by means of Tibetan dances, Tibetan opera and Buddhist chanting etc.
Among the more than 800 performers, 95% of them are farmers and nomads.
Related News
;  

Princess Wencheng is a large-scale live-action epic drama staged every year between April and October in Lhasa, southwest China's Tibet.

 

Princess Wencheng, a large-scale epic drama of Tibetan culture which officially opened on August 1, 2013, has completed 622 performances for 1.15 million visitors so far.

 

The epic live-action drama Princess Wencheng started its fifth season show Thursday in Lhasa, capital city of southwest China's Tibet, as the region's tourism is booming from April.