Panchen Lama blesses followers at Dechen Kelsang Palace
2017-08-18 08:41:30 | From:China Tibet Online
The 11th Panchen Lama Bainqen Erdini Qoigyijabu spent two days at the Dechen Kelsang Palace in Shigatse blessing more than 20,000 followers a few days ago.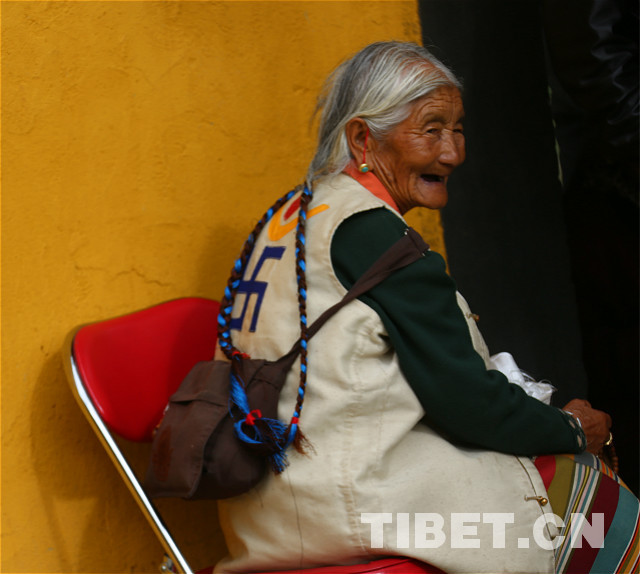 An 80-year-old woman waits to receive blessings from the Panchen Lama.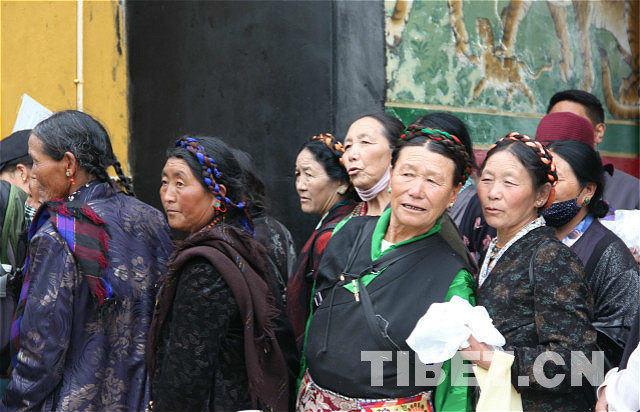 Buddhists wait in line to receive blessings from the Panchen Lama.
  
The inside and outside of the main courtyard of Dechen Kelsang Palace was packed with followers in early morning, who waited to receive blessings from the Panchen Lama. Those who waited included an elderly man on crutches, an old woman in a wheelchair, a mother holding her baby, and young person assisting their elders.
After the Panchen Lama sat on the throne, monks prostrated to him. Then, the Panchen Lama blessed the monks one by one by touching their heads.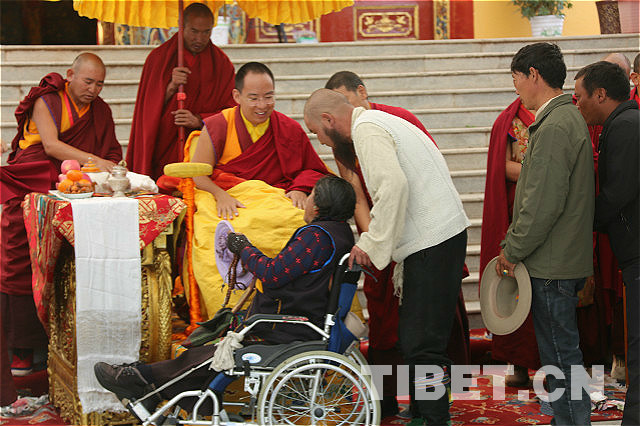 The Panchen Lama blesses an old woman in a wheel chair.
 
Many elderly people suffering from disease asked the Panchen Lama for his blessing to help cure them. Followers carrying their own prayer wheels and prayer beads also asked for blessings.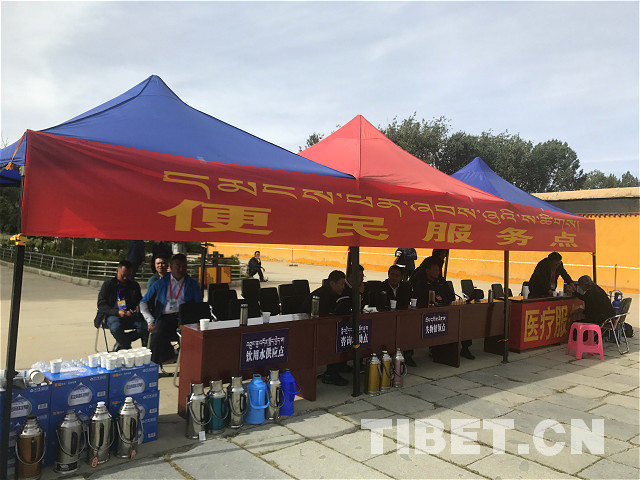 A service station
It is quite hot in August in Shigatse, so organizers set up a service station to provide drinking water and medical services to the followers. Some followers also asked medical staff to measure their blood pressure while they waited in line to receive blessings.
The whole event lasted for several hours, and the Panchen Lama worked tirelessly to bless each of the followers. The Panchen Lama also sat with monks and chanted sutras with them together.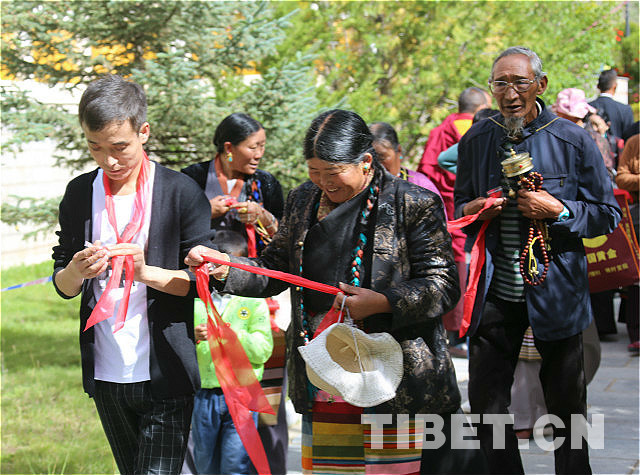 After receiving blessings from the Panchen Lama, followers were also given vajra knots.
Touching the top of the head is a kind of religious ritual in Tibetan Buddhism and a method for high monks and Living Buddhas to bless followers. Only Living Buddhas and high monks are allowed to touch the tops of people's heads, so it is a great blessing to receive touching from the Panchen Lama.
Related News
;  

The 11th Panchen Lama Erdoni Bainqen Erdini Qoigyijabu prayed in the main hall of Tashilhunpo Monastery, the traditional seat of successive Panchen Lamas on August 3.

 

On July 27, the 11th Panchen Lama Bainqen Erdini Qoigyijabu prayed before the statue of Sakyamuni Buddha inside Jokhang Temple in Lhasa and blessed the monks of the monastery by touching the top of their heads.

 

As the Panchen Lama's car neared Gongsar Monastery, local nomads riding their own horses held out prayer flags and khatas to welcome his arrival.