Chongye Tubo cultural exhibition opens in Lhasa
2017-08-03 14:34:08 | From:China Tibet Online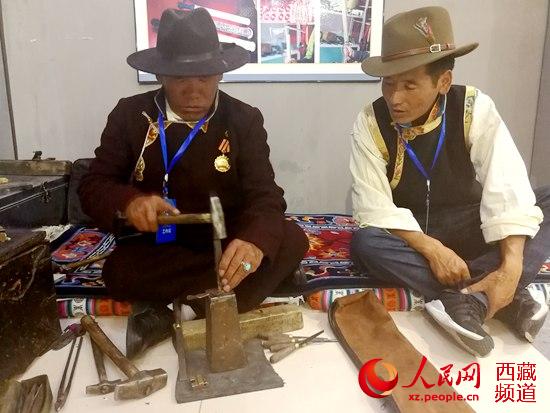 Live handicrafts display.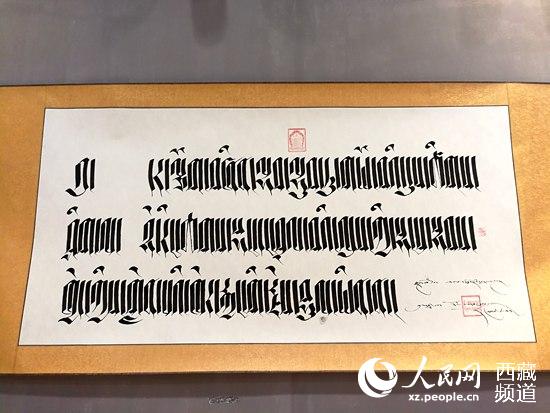 Calligraphy display.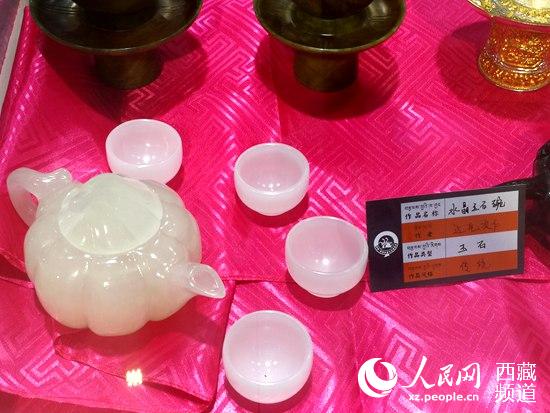 Featured characteristic products.
The 2017 Tibet Chongye Tubo Cultural Exhibition opened on July 25 at the Tibet Autonomous Region Art Museum. The exhibition will run until July 29.
The exhibition showcased Chongye cultural relics, intangible cultural heritage song and dance, agricultural and livestock products, as well as live displays of Tubo handicrafts.
In addition, this event also used the winning pieces from the first "Tubo Poet Awards" national Tibetan-Chinese bilingual poetry contest as calligraphy content.
Chongye County is located in southern Tibet in the middle reaches of the Yarlung Zangbo River Valley, with Chongye river runs north to south through it. It is predominantly a rural county of farmers and nomads, and is an important birthplace of Tibetan culture. It is known as "the source of Tibetan religion and culture".
Related News
;  

At 3:20 p.m. on July 23, the fisrt "Tangzhu Ancient Route Train" with number of Z8803 made its trip from Lhasa Train Station to Shigatse, Tibet's second-largest city.

 

"In the past, a horse, a gun, and a knife were all Tibetan nomadic men needed to make a living. Now, nomads' incomes have increased, and almost everyone uses automobiles to get around.