Cross-Strait journalists visit Tibetan tea village
2017-07-28 09:38:06 | From:China Tibet Online
From July 19-20, a joint interview delegation comprised of journalists from both sides of the Taiwan Straits visited Ya'an City and Kanding City in southwest China's Sichuan Province.
Ya'an is the birthplace of Tibetan tea and its main producing area. In the past, Tibetan tea was transported to Tibetan people via the Tea Horse Road, becoming a unifying link between the Han and Tibetan people. The Tea Horse Road is an ancient economic and cultural exchange route for people in southwest China that passed through Sichuan, Yunnan, and Tibet. It is originated from tea and horse-trading cities in the southwest frontier during the Tang (618 AD- 907 AD) and Song (960 AD-1279 AD) dynasties, flourishing later during the Ming (1368 AD-1644 AD) and Qing (1644 AD- 1912 AD) eras.
In recent years, Ya'an has continued to maintain exchange on tea culture with Taiwan, carrying out several activities. In 2010, Ya'an Tibetan tea was well received in Taiwan during an exhibition of Sichuan specialties, when tea culture exchange forums and tea art performances appeared on the streets of Taiwan.
At the Garze Museum, the Tibetan Tea Horse Road holographic projection and Tea Horse Road Statue Hall give journalists from both sides a more visual memory of the Tea Horse Road. Taiwan journalist Wang Mingyi said that he has gained a lot from this trip, "This is my first time hearing about and coming into contact with Tibetan tea. I'd like to know more about the history and culture of the Tea Horse Road."
The activity was organized by the Taiwan Affairs Office of the State Council and the All-China Journalists Association.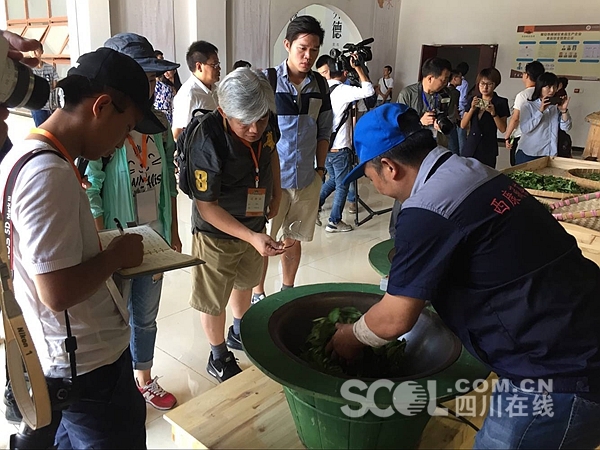 Watching the production of Tibetan tea. [Photo/scol.com.cn]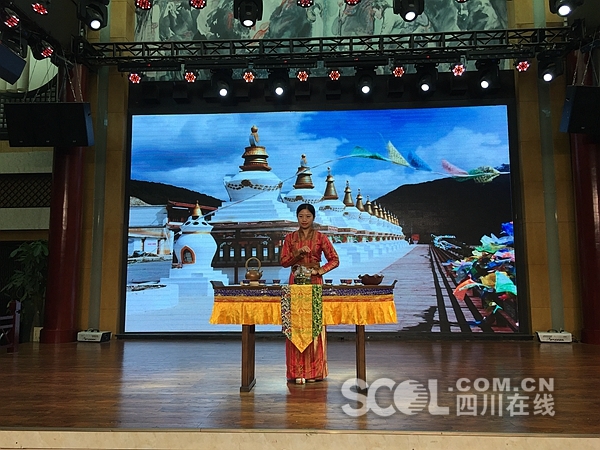 Tibetan tea art performance. [Photo/scol.com.cn]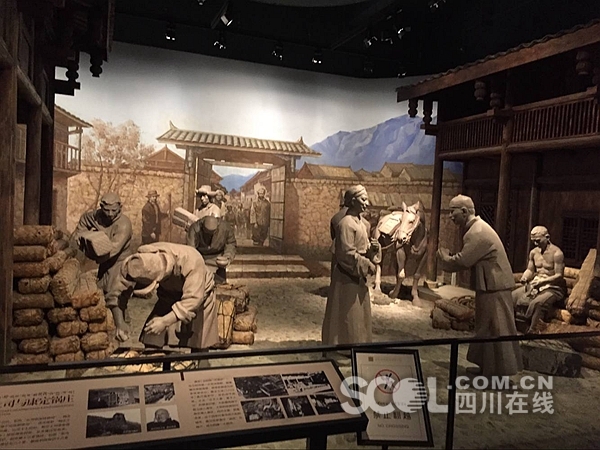 Tea Horse Road sculptures at the Garze Museum. [Photo/scol.com.cn]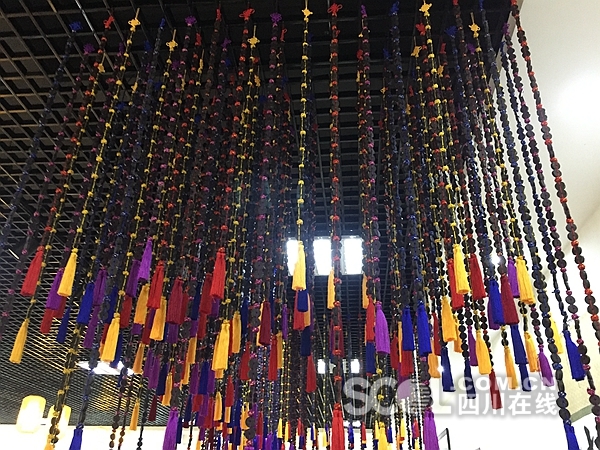 Artworks made of Tibetan tea. [Photo/scol.com.cn]
Related News
;  

17 overseas Tibetans living in 11 countries and Taiwan, paid a visit to Sichuan Province on July 18. The visiting group visited Kangba TV and Chengdu Research Base of Giant Panda Breeding.

 

As many as 120 wild golden monkeys were first photographed by forestry police officers from Baoxing County, Ya'an City, southwest China's Sichuan Province.

 

Construction of a key project of the Ya'an-Kangding Expressway, which is the first expressway to reach the Ganzi Tibetan autonomous prefecture in Southwest China's Sichuan Province, commenced Wednesday.