Tibet Airlines launches activities in elementary schools before Children's Day
2017-05-31 15:49:47 | From:China Tibet Online
Pupils in southwest China's Tibet had a hands-on lesson on civil aviation as their International Children's Day gift when flight crew from Tibet Airlines went into their schools to interact with them by showing fun videos and scene plays, vivid airplane models, and explaining the flight knowledge on May 22nd and 23rd.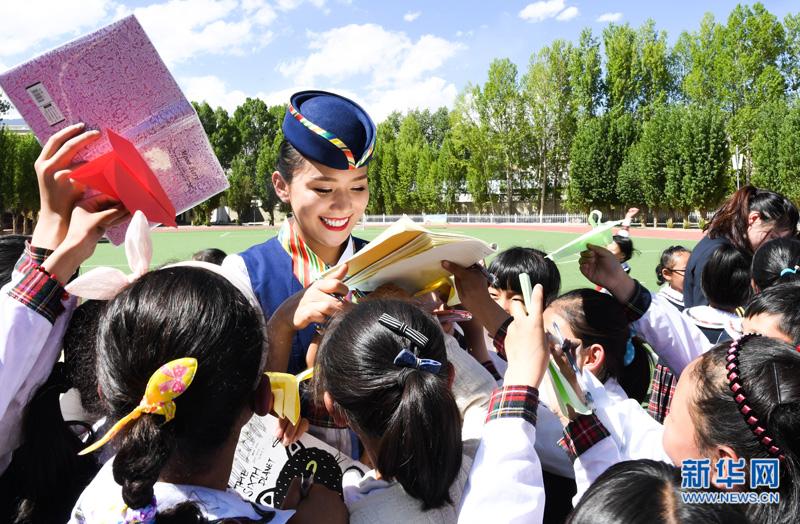 "We want the kids to learn about knowledge on flight safety on this special holiday, to build the awareness on it, and to give them a dream of aviation," said Wang Fohui, captain for Tibet Airlines' Flag Team, the first all-women flight team from the plateau.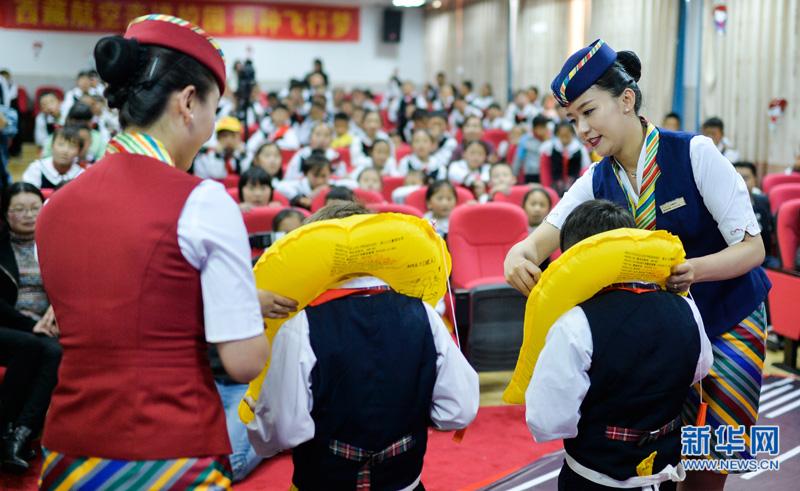 "The kids were very enthusiastic and happy about our visit, so we're determined to do more campus events in future. We hope to bring more lively and interesting programs to schools in the future," she added.
Related News
;  

According to Chinatibetnews.com, Zhang Yongze was appointed as Vice Chairman of the People's Government of southwest China's Tibet Autonomous Region on May 17.

 

Chinese airlines on Sunday revved up flights to Tibet Autonomous Region ahead of the annual tourist high season of summer and autumn.