Trees planted to overcome poverty in Chamdo, Tibet
2017-04-14 09:11:51 | From:China Tibet Online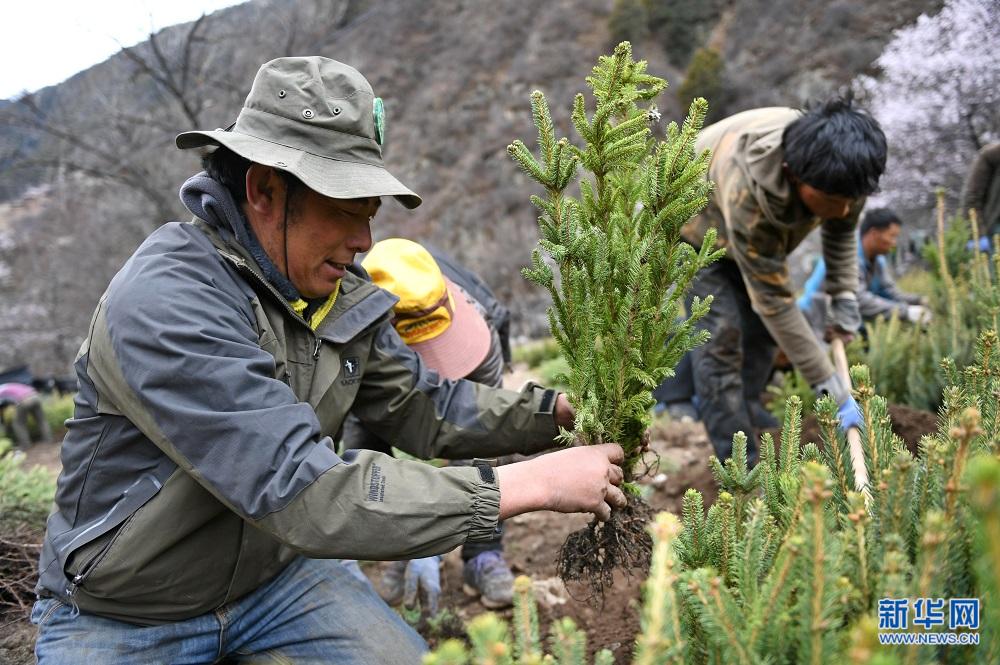 Villagers are planting spruce trees. [Photo/Xinhua]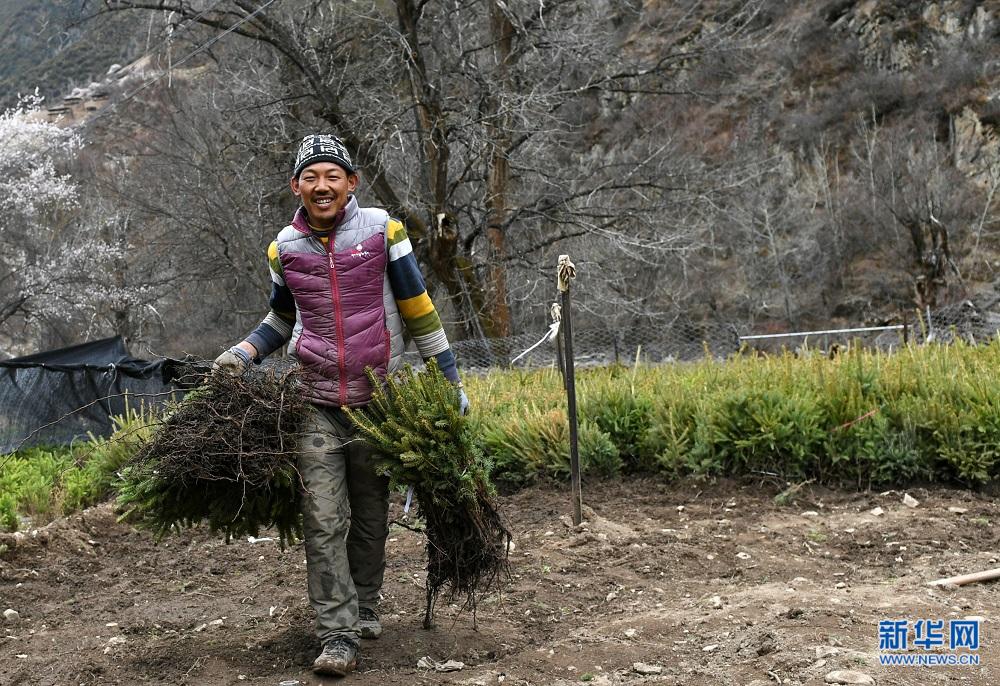 Villagers prepare to plant seedlings. [Photo/Xinhua]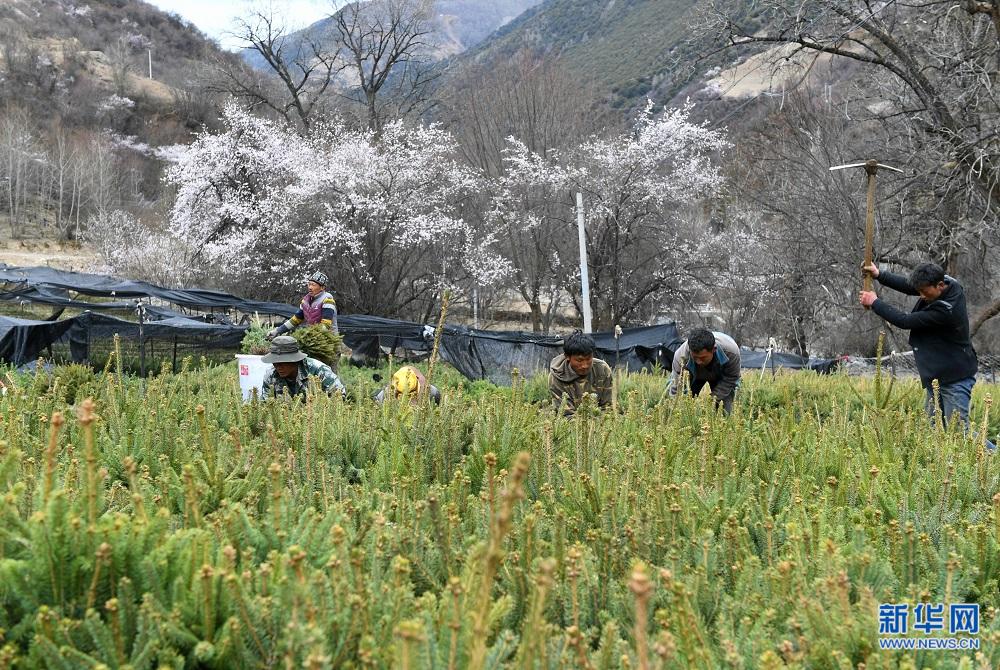 Villagers plant seedlings at the nursery base. [Photo/Xinhua]
In recent years, Chamdo City in southwest China's Tibet combined projects of returning farmland to forests with poverty alleviation, recruiting poor households to participate in afforestation in key areas. In 2016, 2,313 impoverished households from the city's 44 townships and 11 counties (districts) increased their income by 5.12 million yuan (742,600 US dollars) through this project.
Related News
;  

Southwest China's Tibet autonomous region will plant more forests in the next few years, the regional department of forestry said Friday.

 

On the 39th National Tree Planting Day that falls on Sunday, Ngodrup Wangmo made a wish to make Tibet a more desirable place to live and help more people shake off poverty, by planting trees.

 

The government of southwest China's Tibet Autonomous Region plans to allocate 30 billion yuan (4.3 billion U.S. dollars) in 2017 to improve the lives of local residents.