The Alzhai Caves
2017-04-12 09:30:06 | From:China Tibet Online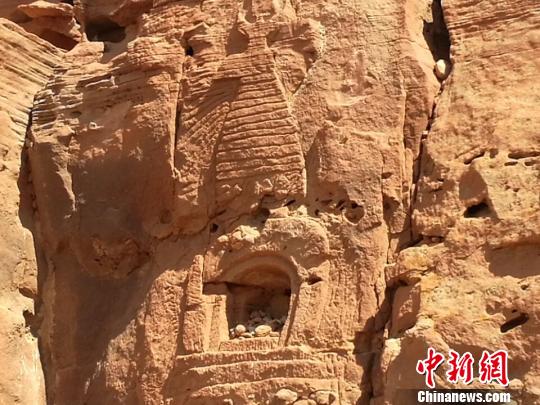 The Alzhai Caves, located in the Otog County in Inner Mongolia, is the largest collection of grassland grottos in the world having found so far, earning it the name of "Dunhuang on the grassland." [Photo/China News Service]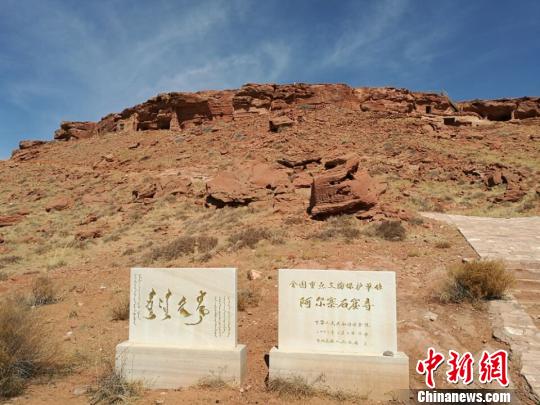 The Alzhai Caves, located in the Otog County in Inner Mongolia, is the largest collection of grassland grottos in the world having found so far, earning it the name of "Dunhuang on the grassland." [Photo/China News Service]
The Alzhai Caves, located in the Otog County in Inner Mongolia, is the largest collection of grassland grottos in the world having found so far, earning it the name of "Dunhuang on the grassland."
According to official information, the grottos locate on a desk-like mountain with a height of about 80 meters and a length of 300 meters from east to west. The grottos are divided into three layers with 65 caves. Inside, the caves are rich in frescoes and precious Uighur Mongolian, Sanskrit and Tibetan writings, which are called as a "treasure-house of Buddhist art" and an "exhibition hall of mural and rock carving" by experts.
Because of the grottos' unique value, a series of protective and rescue work has been carried out by related government departments since the year 2000, and only antiquarians and researchers are allowed to visit there.
Related News
;  

Digital copies of 405 photographs of the Mogao caves, were officially transferred to the Dunhuang Research Institute.

 

Chinese archeologists have discovered two 6,000-year-old sites with colored cave paintings and fingerprints in a mountain in north China's Inner Mongolia Autonomous Region.

 

Nowadays with their hard work as well as the government's help, Villagers from Zhaburang Village of Tibet enjoy comfortable "villas".