Tibet holds traditional spring ploughing ceremony
2017-03-27 09:41:59 | From:China Tibet Online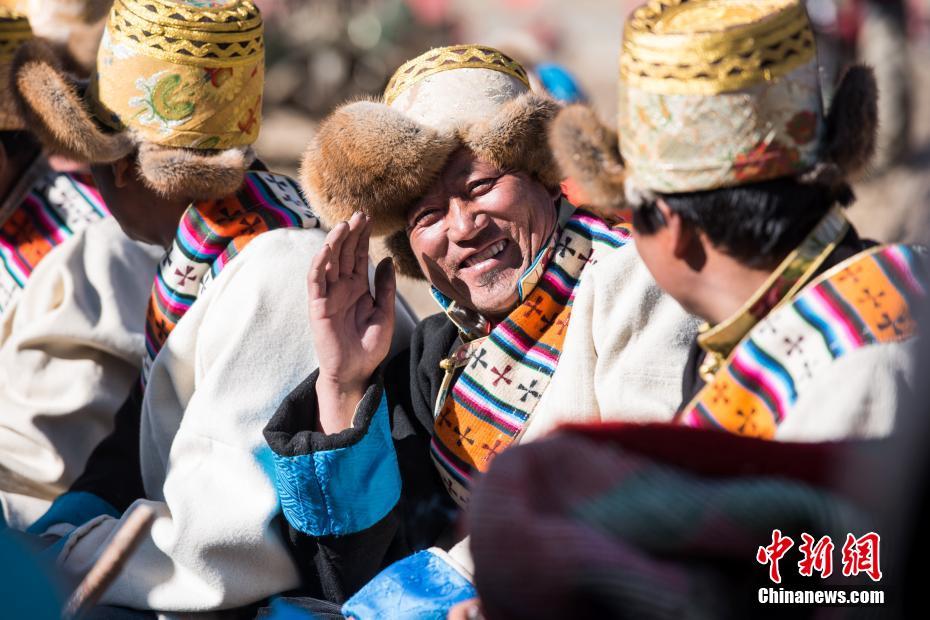 Tractor drivers are having a rest before the spring ploughing ceremony held in Mar Village, Lhasa, capital city of southwest China's Tibet, on March 16. [Photo/China News Service]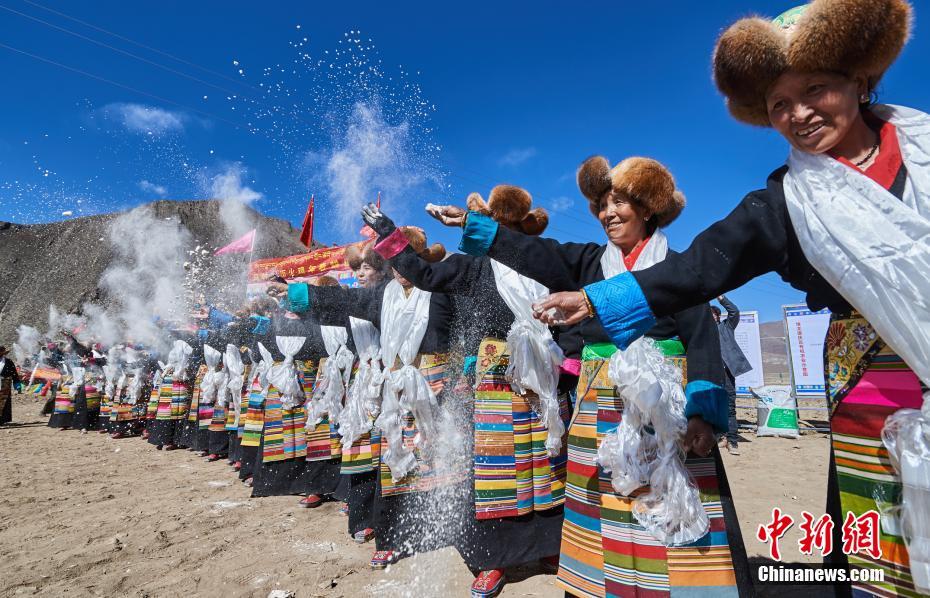 Barley flour is thrown into the sky to pray for favorable weather and a good harvest during the spring ploughing ceremony held in Mar Village, Lhasa, capital city of southwest China's Tibet, on March 16. [Photo/China News Service]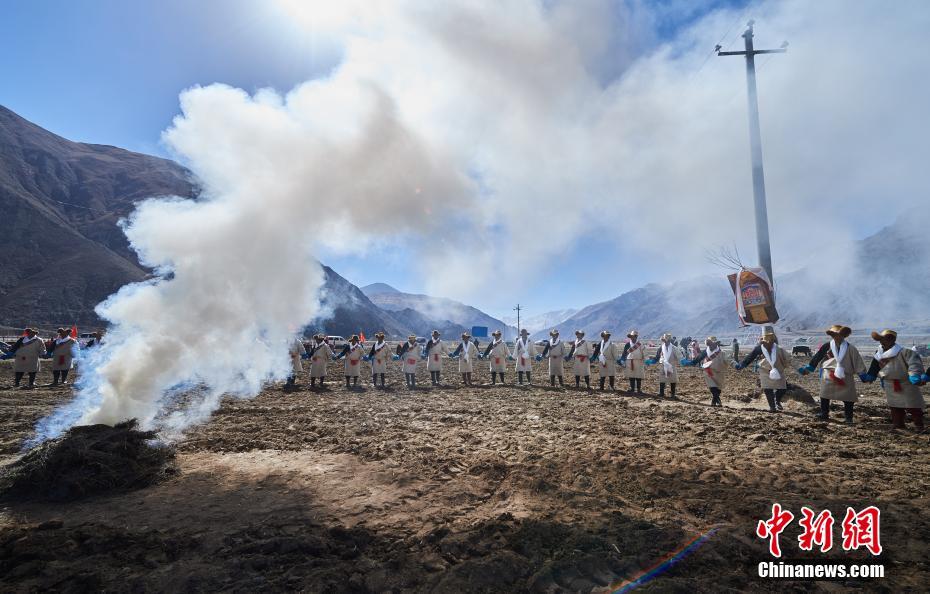 Farmers are dancing Guozhuang, a circled dance, to celebrate the spring ploughing ceremony held in Mar Village, Lhasa, capital city of southwest China's Tibet, on March 16. [Photo/China News Service]
Spring ploughing ceremony is usually held in Tibet to pray for favorable weather and a good harvest. On the day, villagers all put on their festival costumes and celebrate with all kinds of activities, such as worshiping the god, chanting sutras, and dancing. Nowadays, the spread of agricultural mechanization has greatly changed the traditional farming way. More and more Tibetan farmers are resort to science and technology to get their life better.
Related News
;  

Photos taken on March 19, 2017 show the beautiful scenery after snowfall in Lhasa city, the capital of Southwest China's Tibet autonomous region.

 

Hailed as "peach blossom village" in Nyingchi City of Tibet, Gala Village has recently been decorated by beautiful and fragrant peach blossoms as spring is in the air. Xinhua reported.

 

Spring scenery seen in Nyingchi, southwest China's Tibet Autonomous Region.