Tibetan medicine's adventure along the Silk Road(II)
2016-10-14 13:12:21 | From:China Tibet Online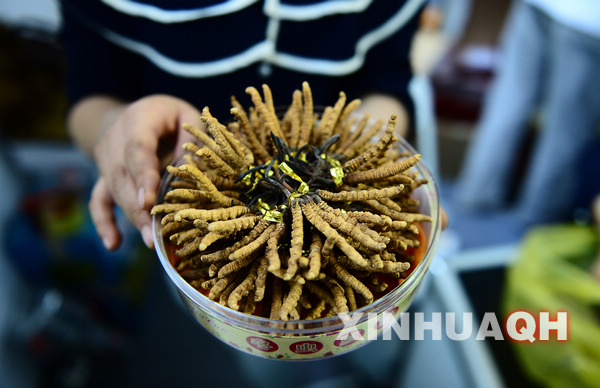 Academic exchanges allow Tibetan medicine to go far
In recent years Tibetan medicine has attracted more and more attention from the international medical community. In addition to the various international Tibetan medical conferences held every year, many foreign experts and scholars have visited Tibet and Qinghai to observe and study Tibetan medicine. The United States, Italy, Japan, India, Thailand and other countries have also successively set up Tibetan medicine research institutions.
Starting in 2007 Qinghai University's Tibetan Medical College has established medical education relations with overseas institutions. Dozens of students from a host of countries have already graduated from Qinghai University Tibetan Medical College's including the US, Russia, Spain and others. "Apart from sending students to China to learn about Tibetan medicine, our teachers are also invited to hold lectures at colleges and universities abroad," said Konchok Gyaltsen.
Ao Tsokchen, Chairman of Qinghai Jinhe Tibetan Medicine Group Co., Ltd, Director of Qinghai Province Tibetan Hospital, Dean of Qinghai University Tibetan Medical College and Curator of the Chinese Museum of Tibetan Medicine and Culture, said: "For the first time our team has brought Tibetan medicine to a university in the US and it has become an optional course, which is a breakthrough in history. Nowadays, there is more and more exchange between the Qinghai Tibetan medicine and international communities, which reflects the soft power of Tibetan medicine.
Duanzhi, deputy director of Qinghai Tibetan Medicine Administration Bureau, said the spreading of Tibetan medicine overseas is the essence of historical development. If Tibetan medicine wants to expand its path of development it must take the international route, to allow more and more countries to recognize it. During academic and cultural exchange, it is essential to absorb the essence of modern medicine and promote the development of the Tibetan medicine industry, this way the heritage team will gradually expand.
In the future, Qinghai Province will also increase efforts to train Tibetan medicine personnel, continue to promote study abroad for Tibetan medicine talent and attract students to learn about Tibetan medicine. "By opening the door to Tibetan medicine and using a developmental viewpoint, this magnificent ethnic medicine won't be submerged by the modernization process," said Duanzhi.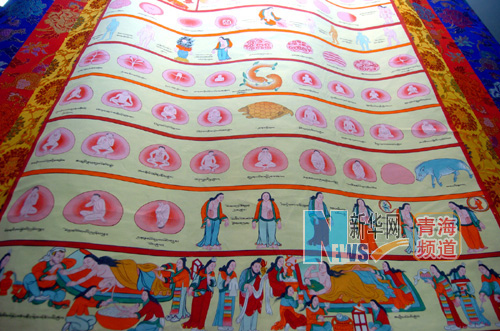 Further develop Tibetan medicine heritage
Although there have been active exchanges with foreign countries regarding Tibetan medicine, some European countries classify Tibetan medicine as food. These countries don't even have an accurate statement relating to the principle of Tibetan medicine in their medical theory. In the process of opening to the outside world, Tibetan medicine still faces the embarrassment of not being wholly recognized.
Zhu Guoben, a senior research scholar in ethnic medicine, said that ethnic medicine is one of China's classic intangible cultural heritages, but most of its development is still in the unearthing stage, which is neither thorough nor complete enough. Frequent international exchanges have highlighted the limitations of Tibetan medicine heritage.
Zhu Guoben believes that during international academic exchange we should speed up establishment and development of modern Tibetan medicine education. "Traditional Tibetan medicine attaches great importance to cultural foundation, image education, repeat skill, recognizing medicine in the field and the early clinical period. We should be good at passing down and developing, and combine the precious experiences with modern Tibetan medicine education. We must foster international Tibetan medicine talent in different professions, across different levels and with different service orientation," said Zhu Guoben.
The traditional inheritance method of Tibetan medicine is a precious jewel, Mr. Nima, honorary president of Qinghai Provincial Hospital and chief expert of Tibetan medicine, believes that Tibetan medicine inheritance currently faces a huge challenge: "Fewer and fewer young people are settling down to study the classical works and students seem to paying more attention to the modern medical environment, so Tibetan medicine successors are decreasing. The old Tibetan medicine doctors are really afraid that Tibetan medical culture fall apart," said Mr. Nima with an anxious expression.
In order to avoid this kind of "crisis", as one of the only two high-level medical colleges in China producing expert Tibetan medicine talent, Qinghai University Tibetan Medical College has already formed an ethnic medical education system comprising undergraduate, post-secondary, adult, post-graduate and study abroad education, which is systematically fostering Tibetan medicine successors.
As early as 2006, the college received the right to award a doctorate and masters in Tibetan medicine, becoming the only institution in China authorized to award a doctorate in Tibetan medicine. Afterwards, the college unearthed, salvaged and tidied up more Tibetan medical literature in cooperation with Qinghai Tibetan Medicine Research Institute and completed the collation of 100 ancient Tibetan medicine books, as well as more than ten scientific research projects.
Related News
;  

It is a well known fact that mercury is poisonous, but Tibetan doctors have invented a way to process the liquid to use it as a medical treatment.

 

To understand what a "vast world" is, one must first set foot on the Qinghai-Tibet Plateau.

 

Basic coverage for Tibetan clinics has already become indispensable in the regard of sanitation services in Tibetan inhabited areas of the Qinghai Province.