Substitute developed for cancer-resisting Tibetan herb
2016-09-11 11:00:31 | From:Global Times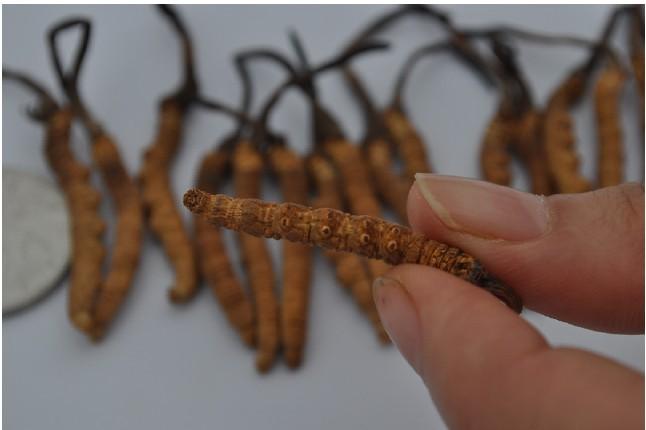 Chinese scientists have developed a substitute for wild caterpillar fungus, a rare Tibetan herb known for its cancer-resisting properties.
The science department of northwest China's Qinghai Province confirmed on Friday that after 11 years research, scientists can extract and cultivate the hypha from caterpillar fungus by producing an artificial substitute.
"The research was sponsored by the provincial government, as it wanted to stop depletion of the wild herb," said Zhang Chaoyuan, deputy director of the science department.
A tiny stalk of fungus, known in China as "winter worm, summer grass", sells for about the same price as gold, even in the nearest town to the plateau where it grows. The wild herb has been an important source of income for ethnic Tibetans living in the region.
However, excessive digging of the fungus, which has a long growing cycle, has led to serious damage to the fragile ecological environment in the region.
Zhang said scientists collected the wild fungus from the Tibetan prefecture of Yushu, which is 4,800 meters above sea level, and used it to produce the artificial substitute, which also possesses the herb's medical properties.
Found only on the Qinghai-Tibet Plateau, the caterpillar fungus reportedly has cancer fighting properties and boosts the immune system.
During the process of artificial cultivation, scientists removed unnecessary parts and isolated the valuable Cordyceps sinensis (Hirsutella sinensis).
Zhang said the government provided financial and technical support to the project, which will have an annual output of 200 tonnes of the fermented caterpillar fungus powder and by-products.
The artificial product has a 97-percent DNA similarity with the wild herb, according to Qinghai Everest Cordyceps Pharmaceutical, the research company.
The processed health product earned 135 million yuan (20 million US dollars) in revenue during a trial production.
Related News
;  

Caterpillar fungus, known in China as "worm grass," is a valuable material used in Traditional Chinese medicine that is only found in high-altitude regions, especially the Qinghai-Tibet Plateau.

 

More ethnic Tibetans in western China have been forced to find new ways of making ends meet, as the caterpillar fungus that was once a staple of their income, has become increasingly rare.

 

When thinking of Tibet's Nagqu Prefecture, most people will think of horse races and caterpillar fungus.