Traditional incense production in Nyemo County, Tibet
2016-06-02 15:19:30 | From:ecns.cn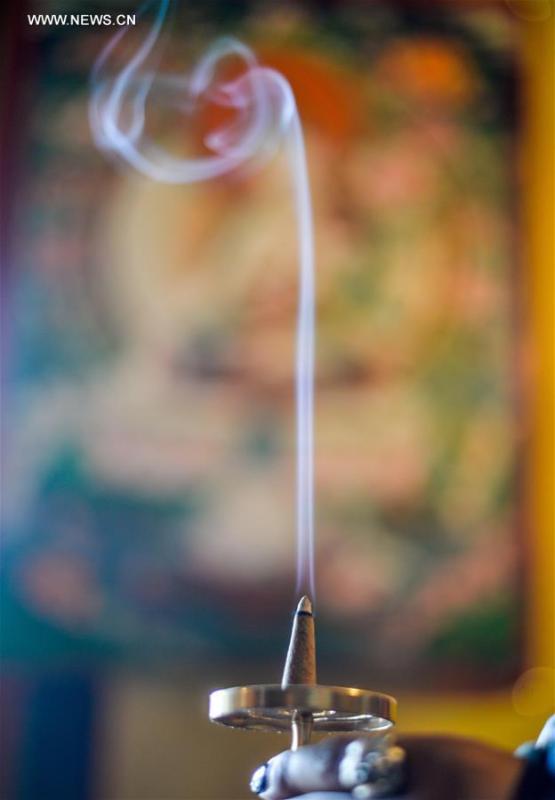 Tibetan incense is burnt in front of a shrine in Toinba Town of Nyemo County, southwest China's Tibet Autonomous Region, May 26, 2016. Nyemo County is renowned for Tibetan incense by making use of local natural resources, like adequate water supply, favorable climate and various plants. Villagers there have been specializing in incense production with a history of more than 1,000 years. This fragrant incense often serves sacrificial ceremonies, and it also can be used to prevent infectious diseases. [Photo/Xinhua]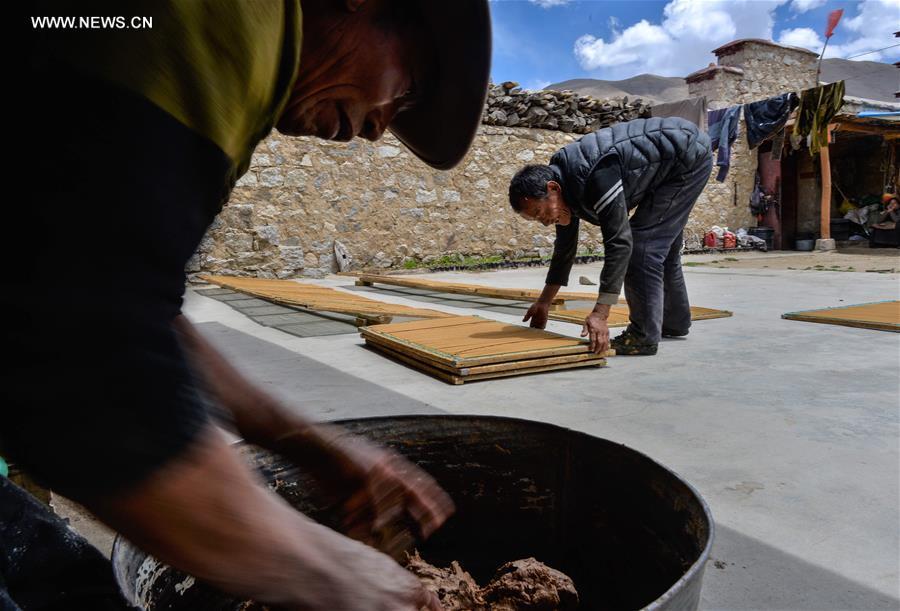 Gyalpo (L) and Dawa dry Tibetan incense in Toinba Town of Nyemo County, southwest China's Tibet Autonomous Region, May 26, 2016. Nyemo County is renowned for Tibetan incense by making use of local natural resources, like adequate water supply, favorable climate and various plants. Villagers there have been specializing in incense production with a history of more than 1,000 years. This fragrant incense often serves sacrificial ceremonies, and it also can be used to prevent infectious diseases. [Photo/Xinhua]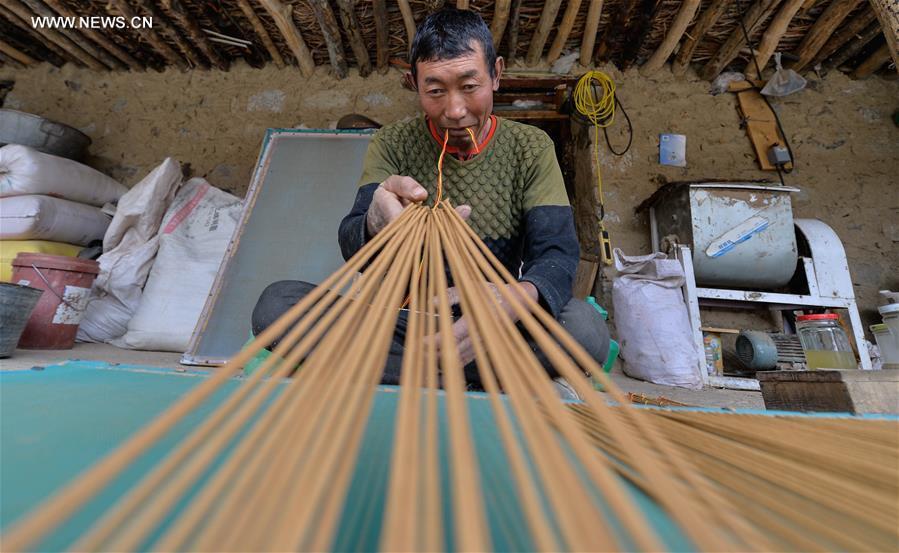 Gyalpo produces a bundle of Tibetan incense in Toinba Town of Nyemo County, southwest China's Tibet Autonomous Region, May 26, 2016. Nyemo County is renowned for Tibetan incense by making use of local natural resources, like adequate water supply, favorable climate and various plants. Villagers there have been specializing in incense production with a history of more than 1,000 years. This fragrant incense often serves sacrificial ceremonies, and it also can be used to prevent infectious diseases.[Photo/Xinhua]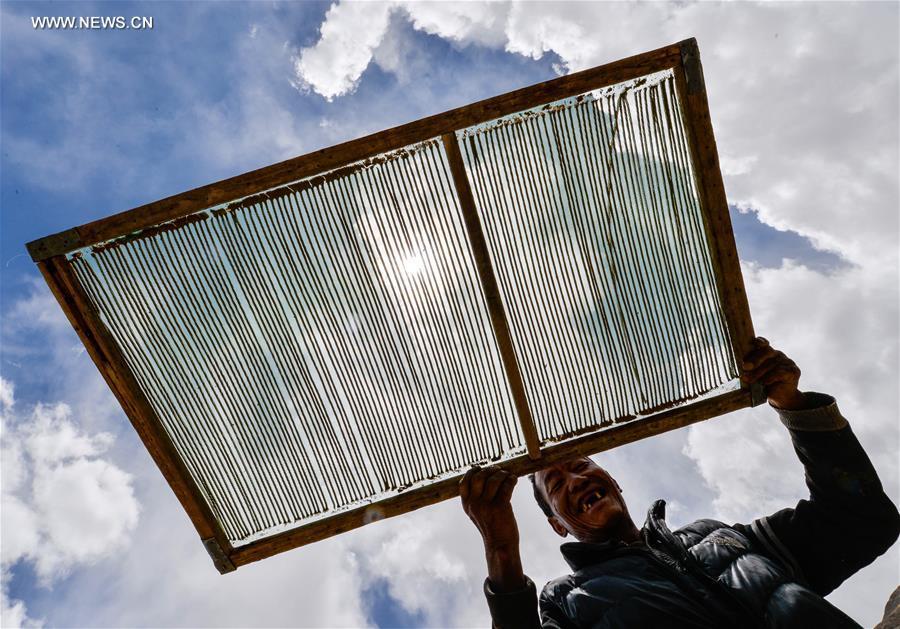 Gyalpo's assistant Dawa dries Tibetan incense in Toinba Town of Nyemo County, southwest China's Tibet Autonomous Region, May 26, 2016. Nyemo County is renowned for Tibetan incense by making use of local natural resources, like adequate water supply, favorable climate and various plants. Villagers there have been specializing in incense production with a history of more than 1,000 years. This fragrant incense often serves sacrificial ceremonies, and it also can be used to prevent infectious diseases.[Photo/Xinhua]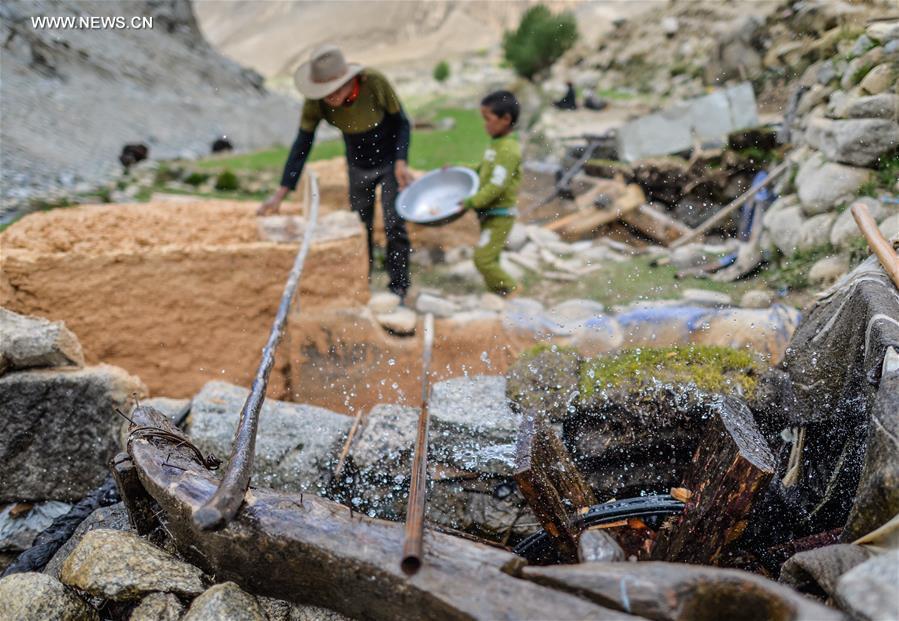 Gyalpo, together with his grandson, collects some materials which is milled from local cypress to make Tibetan incense beside a traditional water mill in Toinba Town of Nyemo County, southwest China's Tibet Autonomous Region, May 26, 2016. Nyemo County is renowned for Tibetan incense by making use of local natural resources, like adequate water supply, favorable climate and various plants. Villagers there have been specializing in incense production with a history of more than 1,000 years. This fragrant incense often serves sacrificial ceremonies, and it also can be used to prevent infectious diseases.[Photo/Xinhua]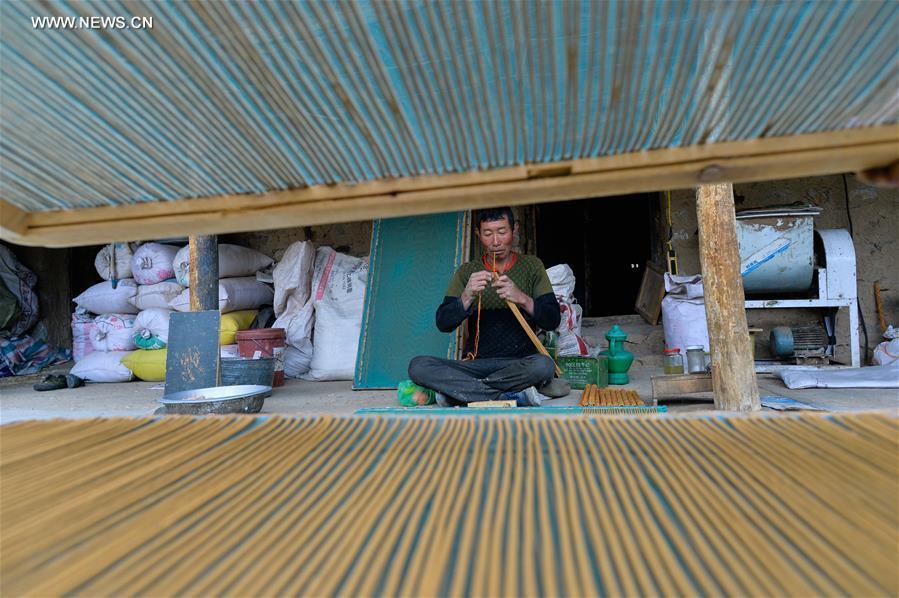 Gyalpo makes traditional Tibetan incense in Toinba Town of Nyemo County, southwest China's Tibet Autonomous Region, May 26, 2016. Nyemo County is renowned for Tibetan incense by making use of local natural resources, like adequate water supply, favorable climate and various plants. Villagers there have been specializing in incense production with a history of more than 1,000 years. This fragrant incense often serves sacrificial ceremonies, and it also can be used to prevent infectious diseases.[Photo/Xinhua]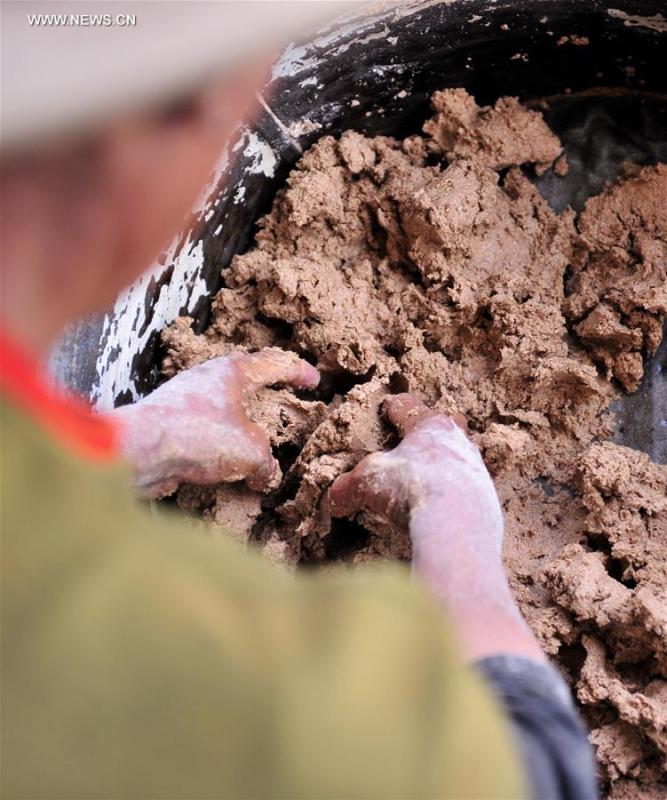 Gyalpo takes some materials which is milled from local cypress to make Tibetan incense in Toinba Town of Nyemo County, southwest China's Tibet Autonomous Region, May 26, 2016. Nyemo County is renowned for Tibetan incense by making use of local natural resources, like adequate water supply, favorable climate and various plants. Villagers there have been specializing in incense production with a history of more than 1,000 years. This fragrant incense often serves sacrificial ceremonies, and it also can be used to prevent infectious diseases.[Photo/Xinhua]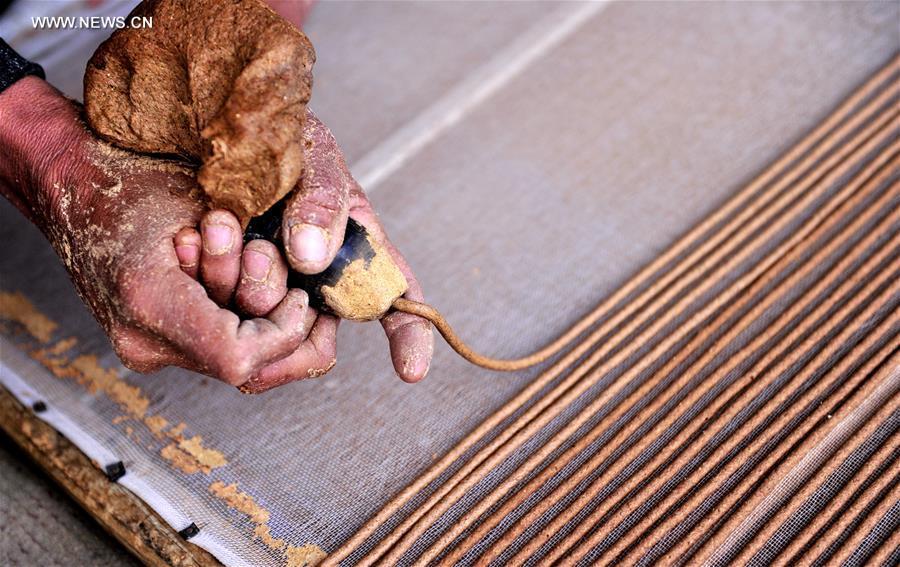 Gyalpo makes traditional Tibetan incense in Toinba Town of Nyemo County, southwest China's Tibet Autonomous Region, May 26, 2016. Nyemo County is renowned for Tibetan incense by making use of local natural resources, like adequate water supply, favorable climate and various plants. Villagers there have been specializing in incense production with a history of more than 1,000 years. This fragrant incense often serves sacrificial ceremonies, and it also can be used to prevent infectious diseases.[Photo/Xinhua]
Related News
;  

The Thonpa township in Nyemo County is the hometown of the creator of Tibetan script Thonmi Sambhota. This town's technology for the production of Tibetan incense stems from all of the teachings of this man of the 7th century.

 

The Lhasa-Shigatse Railway in Tibet Autonomous Region is about to be put into use, after its completion in July. This paves the way for more exchanges between Tibet and the rest of China. One group that will benefit is the Tibetan incense makers in Nimu county, on

 

Tibet will strive to develop natural drinking water industry and its featured competitive industries such as Khada, Tibetan incense and Tibetan medicine, Chinanews.com reported.