Workers speed up building Lhasa-Nyingchi segment of Sichuan-Tibet Railway
2016-03-22 09:04:38 | From:Xinhua
Workers carry out tunnel lining during construction of the Lhasa-Nyingchi segment of Sichuan-Tibet Railway in Nyingchi, southwest China's Tibet Autonomous Region, March 18, 2016. As the weather warms up, railway workers here speed up building the railway from Lhasa, capital of southwest China's Tibet Autonomous Region, to Nyingchi, a county in the southwestern part of Tibet region. The Lhasa-Nyingchi segment is one part of the Sichuan-Tibet Railway, which is designed to span from southwest China's Sichuan to Tibet region. (Xinhua/Cao Ning)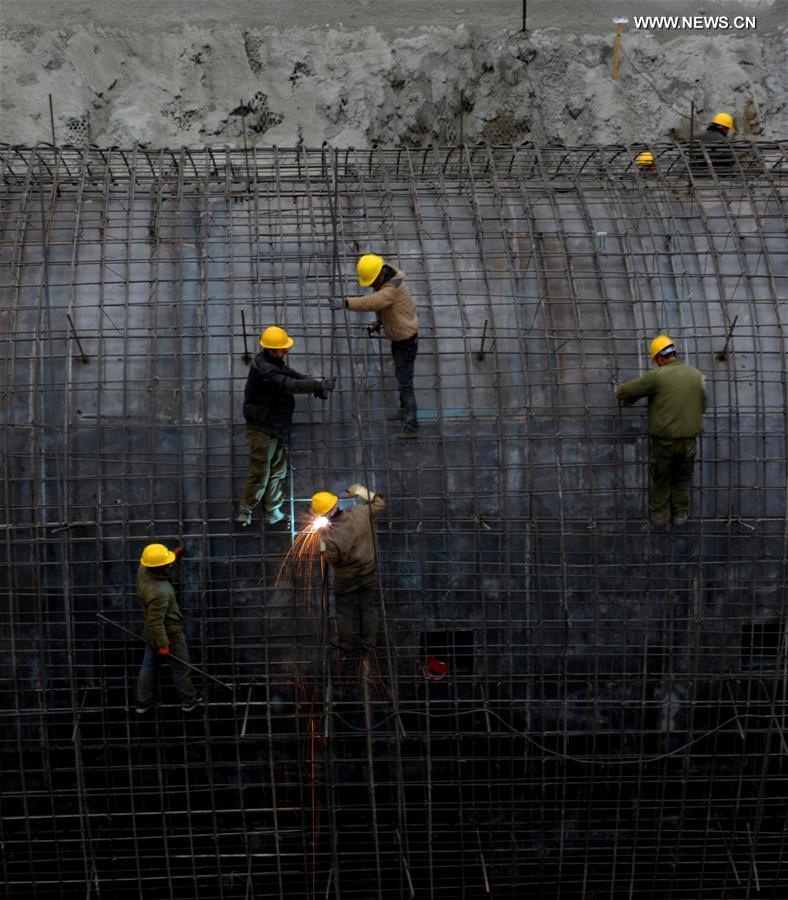 Workers try to bind steel bars in a tunnel during construction of the Lhasa-Nyingchi segment of Sichuan-Tibet Railway in Nyingchi, southwest China's Tibet Autonomous Region, March 19, 2016. As the weather warms up, railway workers here speed up building the railway from Lhasa, capital of southwest China's Tibet Autonomous Region, to Nyingchi, a county in the southwestern part of Tibet region. The Lhasa-Nyingchi segment is one part of the Sichuan-Tibet Railway, which is designed to span from southwest China's Sichuan to Tibet region. (Xinhua/Cao Ning)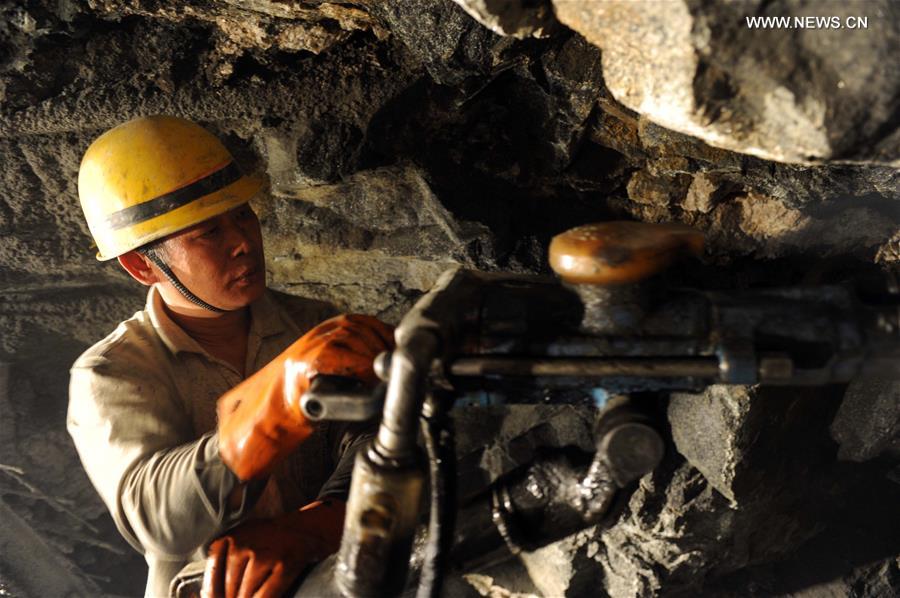 A worker carries out drilling operation during construction of the Lhasa-Nyingchi segment of Sichuan-Tibet Railway in Nyingchi, southwest China's Tibet Autonomous Region, March 19, 2016. As the weather warms up, railway workers here speed up building the railway from Lhasa, capital of southwest China's Tibet Autonomous Region, to Nyingchi, a county in the southwestern part of Tibet region. The Lhasa-Nyingchi segment is one part of the Sichuan-Tibet Railway, which is designed to span from southwest China's Sichuan to Tibet region. (Xinhua/Cao Ning)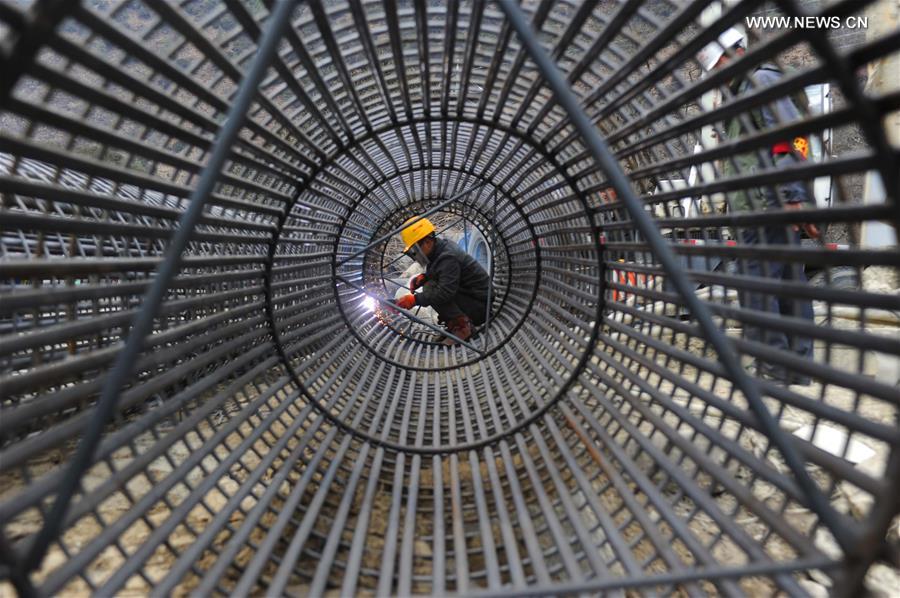 A worker welds steel reinforcement during construction of the Lhasa-Nyingchi segment of Sichuan-Tibet Railway in Nyingchi, southwest China's Tibet Autonomous Region, March 19, 2016. As the weather warms up, railway workers here speed up building the railway from Lhasa, capital of southwest China's Tibet Autonomous Region, to Nyingchi, a county in the southwestern part of Tibet region. The Lhasa-Nyingchi segment is one part of the Sichuan-Tibet Railway, which is designed to span from southwest China's Sichuan to Tibet region. (Xinhua/Cao Ning)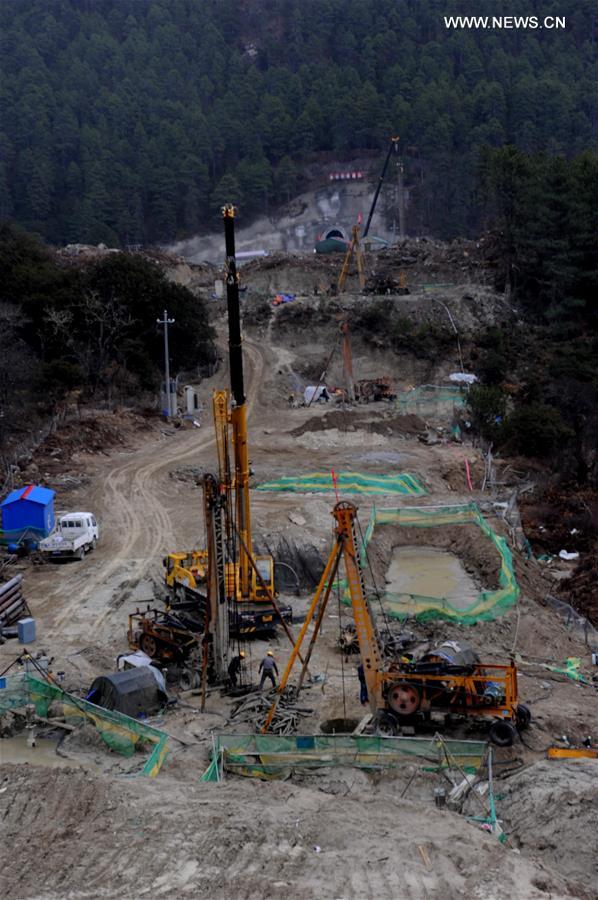 Workers bore piles during construction of the Lhasa-Nyingchi segment of Sichuan-Tibet Railway in Nyingchi, southwest China's Tibet Autonomous Region, March 19, 2016. As the weather warms up, railway workers here speed up building the railway from Lhasa, capital of southwest China's Tibet Autonomous Region, to Nyingchi, a county in the southwestern part of Tibet region. The Lhasa-Nyingchi segment is one part of the Sichuan-Tibet Railway, which is designed to span from southwest China's Sichuan to Tibet region. (Xinhua/Cao Ning)
Related News
;  

The "13th Five Year Plan" outlined the Sichuan-Tibet Railway as part of its key construction projects, indicating the project is now on the agenda.

 

In the draft for the 13th Five-Year Plan the Sichuan-Tibet Railway was included.

 

China will build a second railway connecting Tibet with other parts of the country, according to a draft outline of a five-year plan released Saturday.