People "hit the horn" to celebrate Tibetan New Year in Lhasa
2016-02-13 12:34:49 | From:Xinhua
People participate in the ceremony of a game called "hit the horn", in celebration of Losar, the Tibetan New Year, in Dagze County, Lhasa, capital of southwest China's Tibet Autonomous Region, Feb. 12, 2016. The game, which literally means hitting the horn of an ox, is a traditional sports game in Tibet, symbolizes good luck if anyone successfully hits tip of the horn at a distance of more than 30 meters.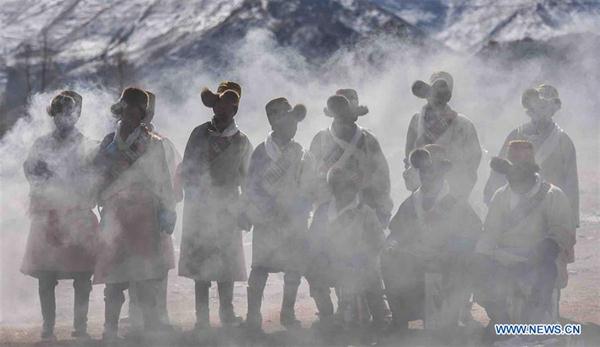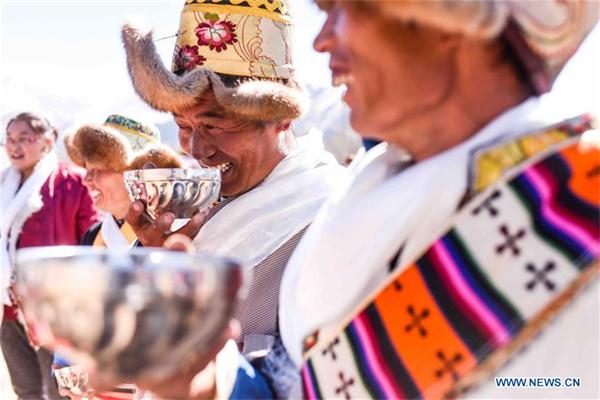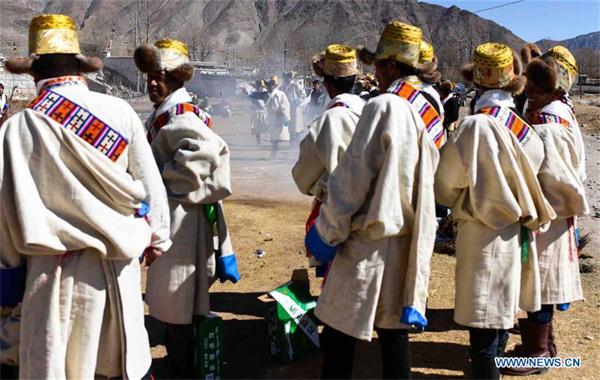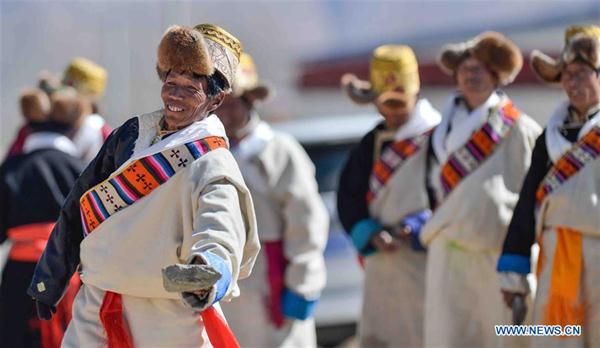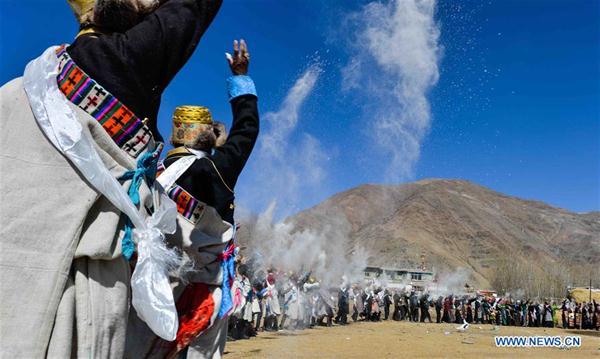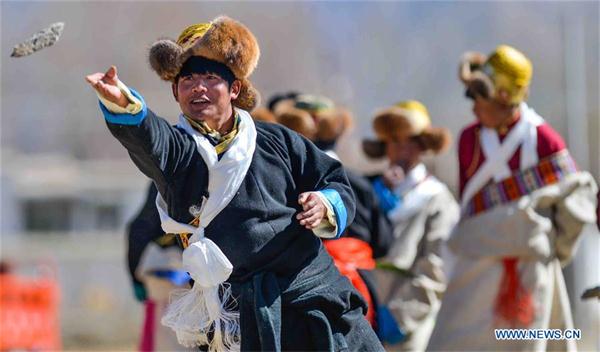 Related News
;  

Local residents visit the Jokhang Temple in Lhasa to worship Shakyamuni in celebration of the "Fire Monkey Losar," or Tibetan New Year.

 

Photo shows the local residents throwing zanba (roasted highland barley flour) at the prayer flag changing ceremony in Taktse Village.

 

Lhasa is in festive atmosphere during the Spring Festival and Tibetan New Year.