Believers pray for blessings at Drepung Monastery in Lhasa
2016-02-13 11:00:28 | From:Xinhua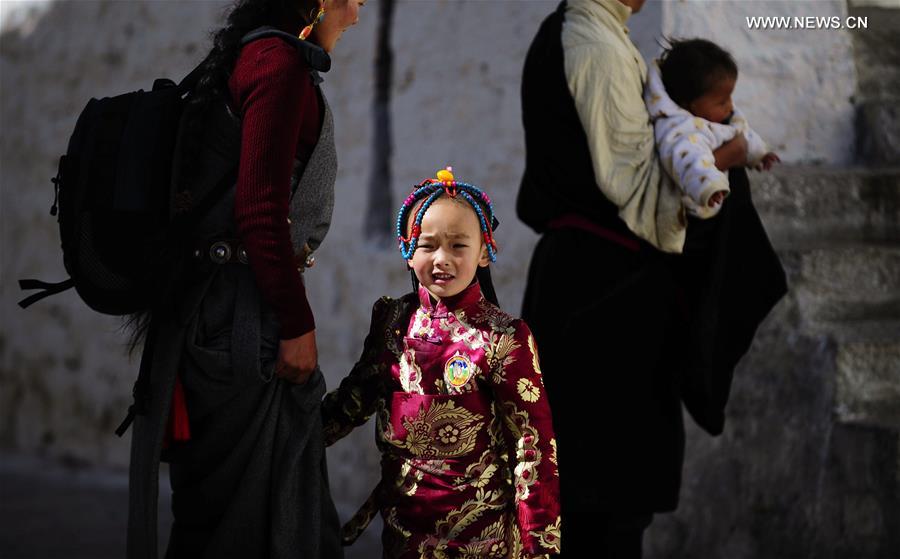 Tibetan Buddhism believers are seen at Drepung Monastery in Lhasa, capital of southwest China's Tibet Autonomous Region, Feb. 11, 2016. Many believers came to the monastery to pray for blessings on Thursday, the third day of Tibetan New Year. (Xinhua/Jigme Dorje)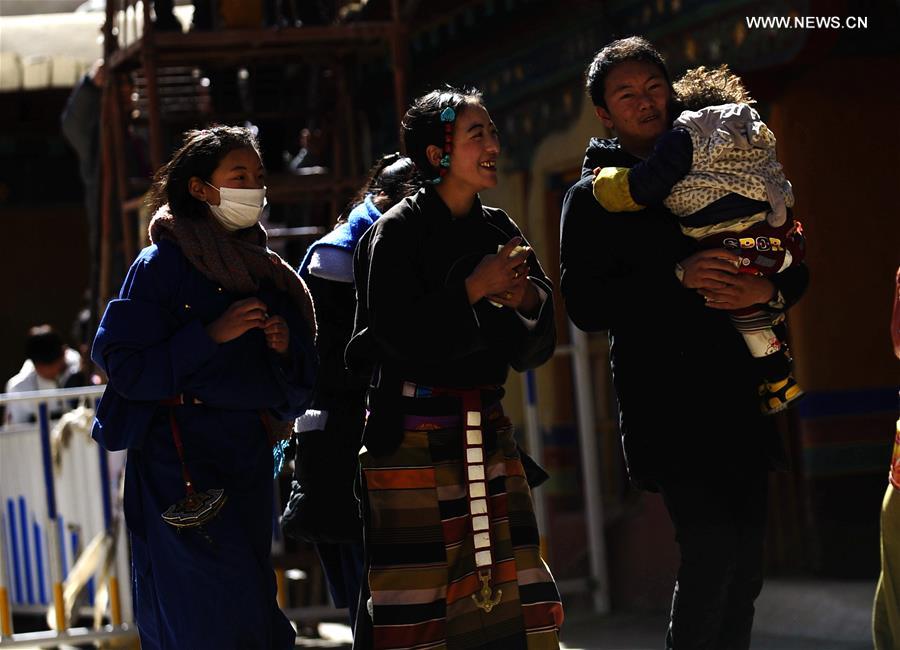 Tibetan Buddhism believers are seen at Drepung Monastery in Lhasa, capital of southwest China's Tibet Autonomous Region, Feb. 11, 2016. Many believers came to the monastery to pray for blessings on Thursday, the third day of Tibetan New Year. (Xinhua/Jigme Dorje)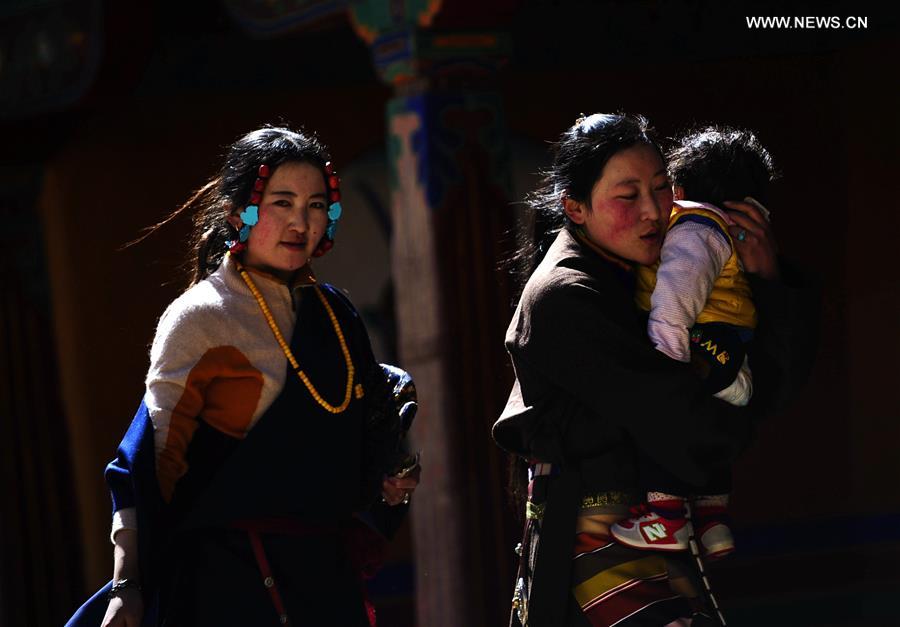 Tibetan Buddhism believers are seen at Drepung Monastery in Lhasa, capital of southwest China's Tibet Autonomous Region, Feb. 11, 2016. Many believers came to the monastery to pray for blessings on Thursday, the third day of Tibetan New Year. (Xinhua/Jigme Dorje)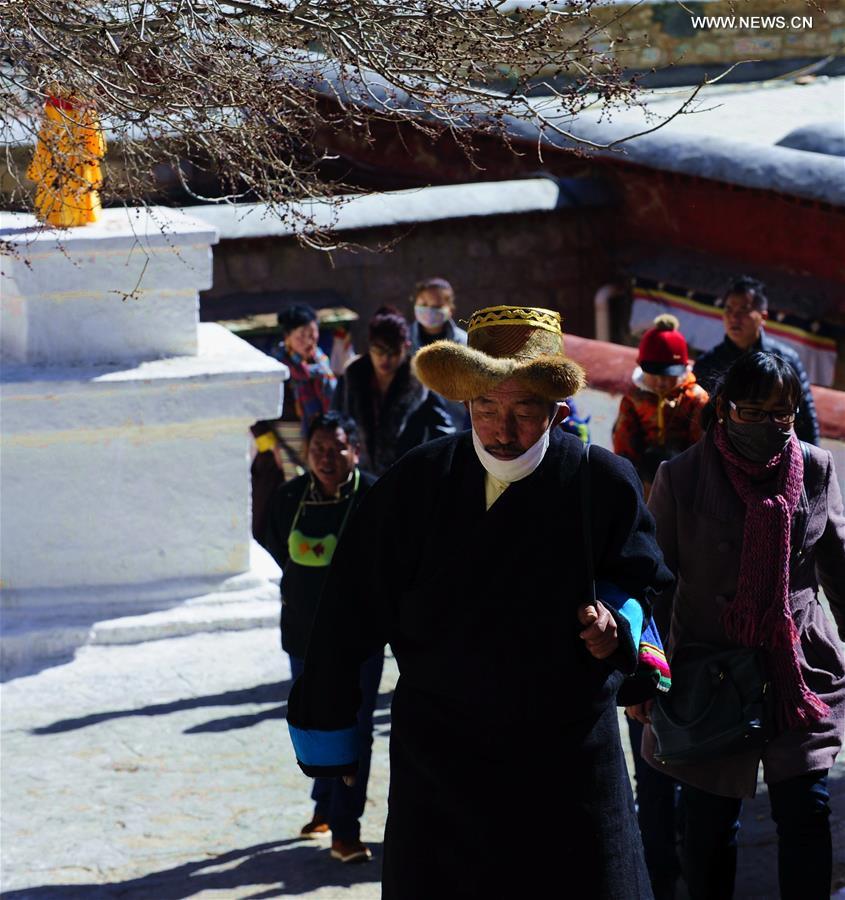 Tibetan Buddhism believers are seen at Drepung Monastery in Lhasa, capital of southwest China's Tibet Autonomous Region, Feb. 11, 2016. Many believers came to the monastery to pray for blessings on Thursday, the third day of Tibetan New Year. (Xinhua/Jigme Dorje)
Related News
;  

Meng Fanhua believes that the greatest achievement of his life was completing a two-day walk around the base of Mount Kailash, a holy mountain in Ngari prefecture, in western Tibet, last year.

 

Hu Guoqing is an award-winning photographer and member of the China Photographers Association.

 

A pilgrim walks with a prayer wheel along Barkhor Street in Lhasa, capital city of southwest China's Tibet Autonomous Region on January 13, 2016.