Caring activities carried out for senior Tibetan medical workers
2017-07-05 11:05:18 | From:China Tibet Online
On July 1, the Tibetan Hospital of Tibet Autonomous Region organized a series of activities such as health examination and outdoor games for the hospital's 130 retired veteran cadres.
The 79-year-old Su Zixin came to Tibet in 1960 and started to work at the hospital's office in 1981. In order to make better service to the patients, he taught himself Tibetan language. Now, all his family have settled in Lhasa. He told reporters that since retirement in 2003 he hasn't seen many of his former colleagues for several years, and some even ten years. Today, this event brings them all back together again, and will be a moment cherished by all.
Padma Yangdron, director of the hospital, said that these veteran cadres are the hospital's heroes. For decades they have dedicated their life to the development of Tibetan medicine industry.
At present, the hospital is at a critical moment of development and Padma Yangdron hopes that these retired veterans can continue to support the hospital's reform and development.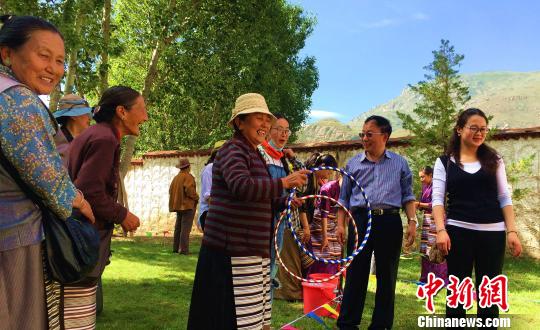 Tibetan Hospital is organizing the retired veteran cadres to take part in outdoor activities. [Photo/Chinanews.com]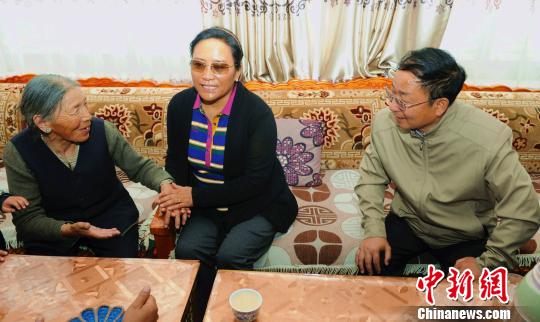 Padma Yangdron, director of Tibet Autonomous Region Tibetan Hospital (middle) and other leaders are visiting the retired veteran cadres. [Photo/Chinanews.com]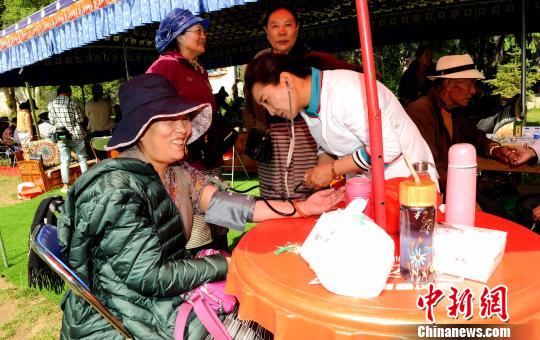 Medical workers at Tibetan Hospital are carrying out a health examination for the retired cadres. [Photo/Chinanews.com]
Related News
;  

So far, the number of Tibetan medicine successors of experienced experts has reached 72.

 

The Tibet autonomous region's Manling county is considered an important Tibetan historical site, as it is where the first Tibetan medical and astrology school was founded in the early eighth century.

 

More than 100 doctors from Beijing Thursday volunteered to provide medical consultations and physical examinations for people in Nyingchi.