Public benefit program help students in Tibet
2016-09-09 15:30:52 | From:China Tibet Online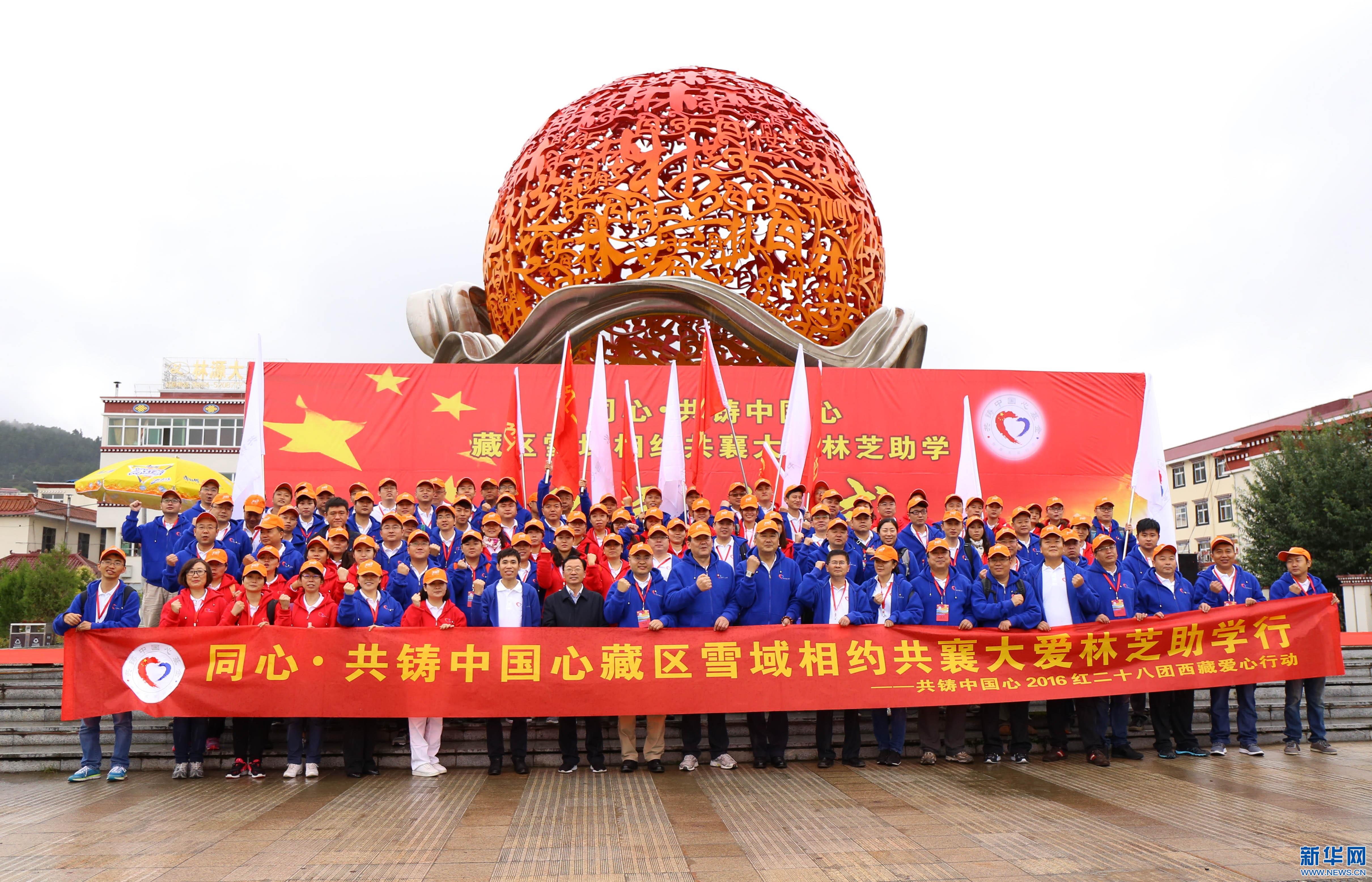 On September 6th, 105 volunteers from 28 provinces went to the Central Primary School in Gyamda, Gongbo gyamda county, southwest China's Tibet Autonomous Region to donate school bags, pharmaceuticals and other supplies in total valued more than 200,000 yuan to elementary students. The volunteers made pairs respectively with 22 impoverished students, according to Xinhua.
The school principal said, all of the students were from herdsman families with very low incomes and hard lives. During the relief activities, all of the 105 volunteers conducted live collection and all of the 110,000 yuan donated was to improve the livelihood and studying conditions of the students.
"We want to express gratitude to all of the volunteers from inland to our school to help us; all of our teachers, parents and students are moved deeply." the principal said, "the volunteers not only gave the students assistance in material aspects, they also conveyed to them a sense of compassion."
"We build the platform of 'One Heart, build Chinese Heart' to connect the loving heart and the Tibetan peoplethat face hardships and along with this we want to establisha long-term poverty relief mechanism," said Zhao Shilei, the Secretary-general to Tibet of the "One Heart" program.
"Build Chinese Heart" program is one large scaled theme public benefit program with fixed place and direction, established with the core to show concern and care for impoverished people in old revolutionary base areas, ethnic minority groupsinhabited areas, border areas and poverty-stricken areas.
Since 2010, the program was integrated into the "One Heart" program of the United Front Work Department of CPC Central Committee, and called "One Heart, build Chinese Heart".
By the beginning of 2016, the program has already covered Sichuan, Ningxia, Gansu, Tibet and other places. It has organized accumulated more than 30,000 volunteers to make contribution and donated total ofover 100 million yuan with more than 400,000 people directly receiving benefits.
Related News
;  

Upon the 20th anniversary of aiding Tibet, China Tibet Online tells the stories of those aid-Tibet cadres, who devote their life to Tibet's construction and development. They work hard without complaint and formed strong relationships with local residents.

 

Students from an inland college donated for three primary schools in Tibet's Shigatse Prefecture on August 7, 2012.

 

Chinese State-owned enterprises (SOE) held a special job fair in Beijing last Wednesday to provide more than 3,600 jobs to college and university graduates from western regions where ethnic minority groups are most concentrated.