Lhasa residents prefer reading during holiday
2018-02-28 16:27:46 | From:China Tibet Online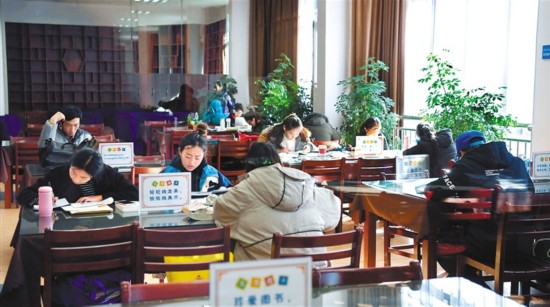 Photo shows people are reading in the Library of Tibet Autonomous Region in southwest China. Bookstores and libraries in the region remain open during the Tibetan New Year and Spring Festival holiday when students and their parents will choose to read or buy books they like there. [Photo/chinatibetnews.com]
Editor: Tommy tan.
 

Related News
;  

The rarely seen Bunian Tu, one of China's most celebrated surviving ancient painting, went on display on Tuesday in the Capital Museum in Beijing and will be exhibited there for two months.

 

Photo shows the winter scenery of the Namtso Lake known as a holy lake in Southwest China's Tibet Autonomous Region.

 

Currently, the region has 74 county-level folk art troupes, compared with 51 in 2012, the region's cultural authorities said Monday.