Khapse, Tibetan traditional food
2017-02-17 09:56:58 | From:VTIBET.com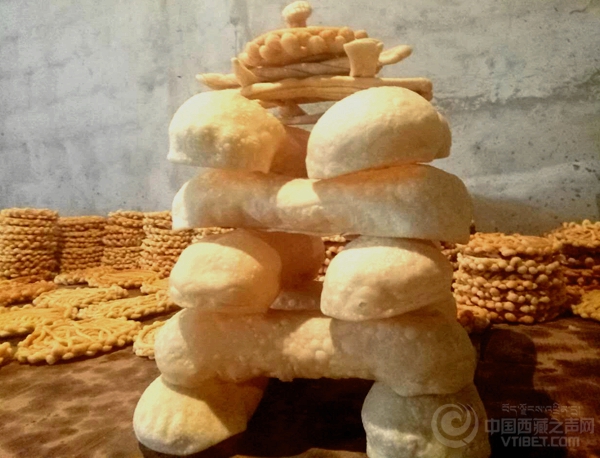 Photo shows that "deka", which is made up of five parts: ear-shaped "kugok", strip-shaped "lasha", hemp flowers-shaped "mudon", circle-shaped "bulu", and spoon-shaped "bibidodo", meaning good luck, happiness, and perfection in a New Year. [Photo/ VTIBET.com]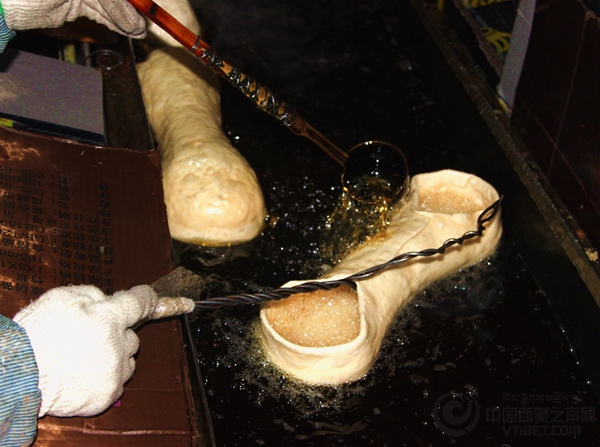 Photo shows fried "kugok". [Photo/ VTIBET.com]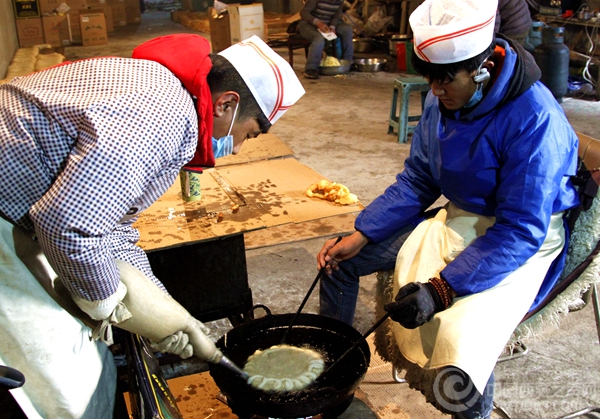 Photo shows two chefs fry "bulu". [Photo/ VTIBET.com]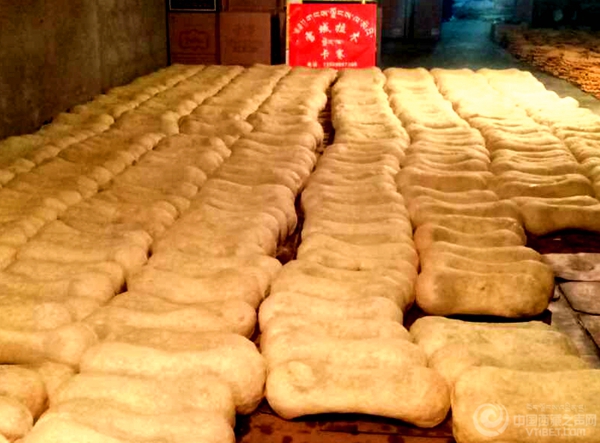 Photo shows finished "kugok". [Photo/ VTIBET.com]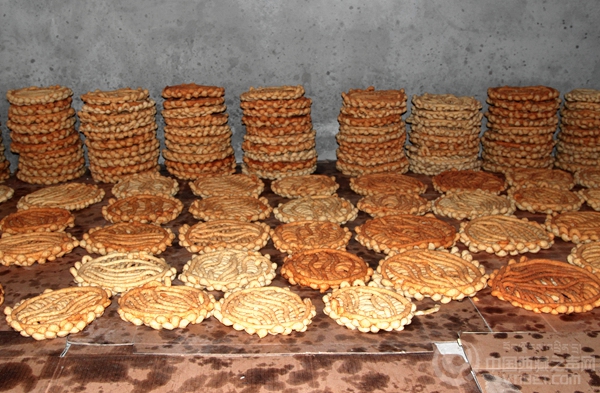 Photo shows discoid shape of "bulu". [Photo/ VTIBET.com]
With Tibetan Losar approaching, shops selling "khapse" become more and more in the street of Lhasa City, and the festive atmosphere of Tibetan Losar is gradually thick. "Khapse" is an indispensable food of Tibetan traditional festivals---Tibetan dim sum. It is a kind of fried food which is made of white flour, yak butter, milk, sugar and other raw materials, with a variety of forms like ear, butterfly, bar, square and circle, etc., and is an essential in Tibetan family to greet Losar.
Related News
;  

Traditional Tibetan food "Kasai" is prepared for the upcoming Tibetan New Year, or "Losar", in Lhasa city.

 

Currently, traditional Tibetan food such as chemar (a box containing Tsampa) and Zanba (roasted highland barley flour) are popular among people in Tibet.