Tibetan fashion show put on stage to celebrate Shoton Festival
2016-09-06 08:46:04 | From:China Tibet Online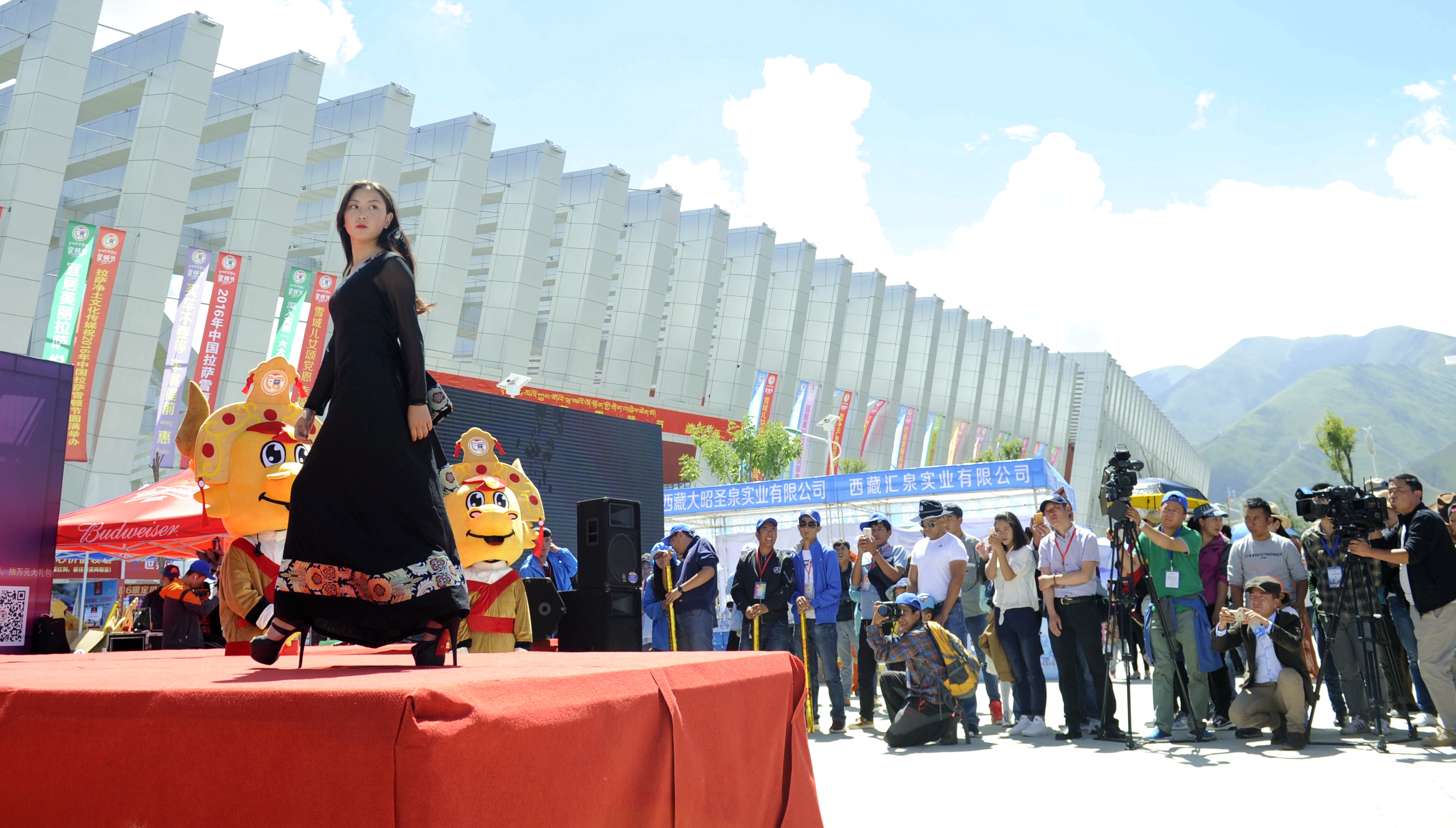 A Tibetan Fashion show was organized during the Lhasa Shoton Festival on September 2.
When actor Palbar Tashi and actress Chung Drolma walked onto the runway dressed in traditional golden Tibetan fashions, they were greeted with cheers. The menswear is a floor-length gown in silk, and the womenswear is a long gown in bright colors.
Traditional Tibetan fashions tend to be elegant and luxurious, reflecting the wisdom, creativity, artistic refinement, and aesthetics of the Tibetans."The runway show was wonderful. I'm always amazed by the designers' bold use of colors and diligent match whenever I see Tibetan fashions. This is so memorable." said Ms. Chen, a tourist from Sichuan province.
Tibetan fashions are enjoying a revival as the modern lifestyle is becoming more common. Using traditional ethnic fashions as inspiration, many designers also add simple and modern design elements to traditional Tibetan wear, creating new kinds of Tibetan fashions with both ethnic and trendy features, which are becoming very popular.
Tibetan fashions have always been very diverse and complex because of the region's natural environment, historical legacy, and the influence from many cultures. Currently, there are over 20 kinds of Tibetan fashions available in Tibet.
Related News
;  

Villagers of Dokde Township of Lhasa are making new Tibetan robes for the coming Tibetan New Year which falls on Feb. 11, 2013, the first day of the Tibetan calendar.

 

The old-fashioned wooden loom from Jeidexiu township of Konggar became the advocate of local clothing culture on the trade fair.

 

As a necessity for traditional Tibetan festivals, Tibetan clothes sell well as the Tibetan New Year as well as Spring Festival comes near.