Tibet increases investment into preschool education
2017-10-17 11:32:59 | From:China Tibet Online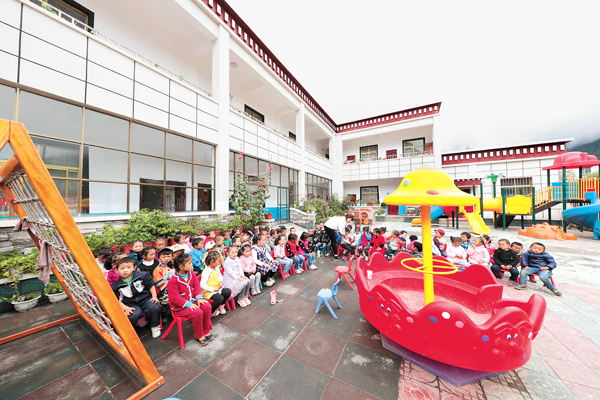 Photo shows outdoor activities are carried out in the kindergarten affiliated to the Primary School of Gyirong Township in Gyirong County, Shigatse, southwest China's Tibet.
Southwest China's Tibet has increased investment into preschool education in recent years, with 1.09 billion yuan (0.17 billion US dollars) invested and 458 bilingual kindergartens newly built or renovated in 2016.
Related News
;  

Recently, three Tibetan PhD candidates who are studying in School of Literature of Tibet University have successfully defended their theses, indicating that Tibetan universities will see the first batch of indigenous PhD holders.

 

After just a week in Tsonyi County, Tibet Autonomous Region, doctor Huo Zhiping had two babies named after him, because he performed caesareans on their mothers.