On the evening of November 28, the traditional Tibetan opera Princess Wencheng was performed at the Lhasa Tibetan Opera Art Center for the last time of this year.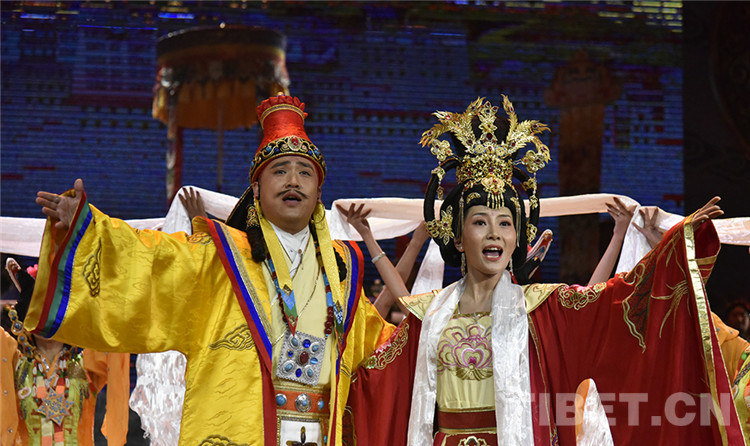 Stage photo of the traditional Tibetan opera Princess Wencheng.
Tibetan opera has a long history and originated more than 600 years ago. It is a comprehensive art integrating singing, dancing, performance, chanting, and literature.
As the only provincial-level professional Tibetan opera performance team in Tibet Autonomous Region, the Tibet Autonomous Region Tibetan Opera Troupe in 2013 launched a project to digitize and adapt to the stage the eight major traditional Tibetan operas. So far, the troupe has completed six plays, including Drowa Sangmo and Namsa Wenpo. These staged Tibetan operas will be burned into CDs and distributed to local cultural institutions free of charge, so that farmers and herdsmen can experience the charm of Tibetan opera up close.