Tibet to build its first integrated free trade zone
2017-05-25 09:17:43 | From:China Tibet Online
Application for the construction of the Lhasa integrated free trade zone will be pushed forward, giving hope that Tibet's first integrated free trade zone will come into fruition.
In recent years, the construction of integrated free trade zones has become an important step for China's central and western provinces to develop an open economy. According to reports, the establishment of an integrated free trade zone area is a key medium for Tibet to join in the "Belt and Road" Initiative and the "Bangladesh-China-India-Myanmar Economic Corridor". It will help Tibet build itself into an important trade channel with South Asia and Lhasa become the central city in trade with South Asia.
It is reported that after repeated debate and scientific research, a 6.32 square kilometer area between Semar and Jarak village in Naiqung Township Todlung Dechen District, south of Lhasa West Station and west of Nagqu Senior Middle School is the planned site for the Lhasa integrate free trade zone and its supporting area.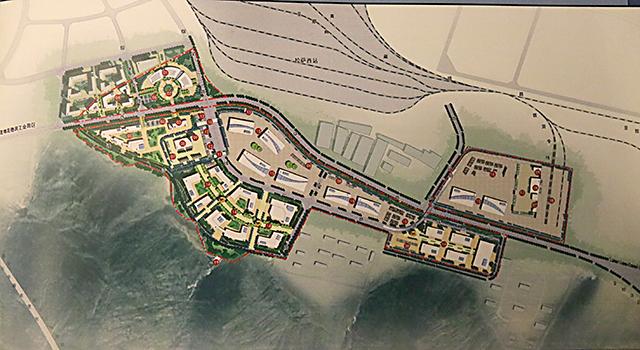 Plan of the Lhasa Integrated Free Trade Zone.
Insiders believe that the free trade zone will help attract relevant industries to settle in Tibet, speeding up the overall development of related areas, such as trade and financial services.
Related News
;  

"The construction of three channels – a 'road network, power network and the Internet' – will speed up Tibet's going out," said Qi Zhala, Chairman of Tibet Autonomous Region of China in a recent interview with China News Service.

 

Five of the seven major economic growth indicators of Tibet in the first quarter rank first in the country, approved by the National Bureau of Statistics, according to information from the region's meeting of economic operation analysis.

 

An expert said that Southwest China's Tibet Autonomous Region might lead the nation's GDP growth list for some time to come now that it has surpassed Southwest China's Chongqing Municipality, a former growth champion.