First science workshop for youth opened in Tibet
2017-12-21 09:52:38 | From:China Tibet Online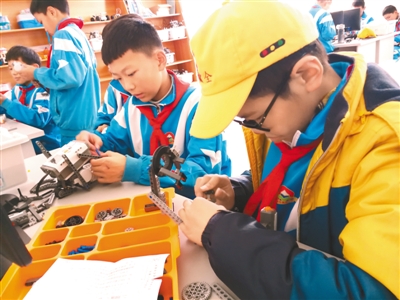 Photos shows students from a robot club are assembling robots at the integrated pilot practical base for youth in Lhasa, capital city of southwest China's Tibet. [Photo/chinatibetnews.com]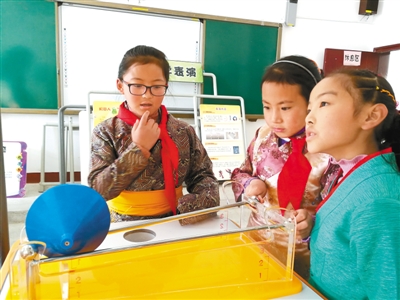 Photo shows several students are experiencing modern science and technology at the integrated pilot practical base for youth in Lhasa, capital city of southwest China's Tibet. [Photo/chinatibetnews.com]

The first science workshop for teenagers has been established and opened in southwest China's Tibet.
The workshop is located in the integrated pilot practical base for youth in Lhasa, capital city of Tibet.
With a total area of around 100 square meters, the workshop could host about 40 students at the same time.
"In order to fill the void of education on makers in Tibet and to keep pace with the development of science and technology and education, the workshop has introduced an education model on makers to cultivate the youth's innovative thinking and ability for team work and to solve problems. We're hoping to create an attractive place outside the school for science and technology education," said Tapun, director of the base.
Taking the workshop as a model, they will cooperate with Tibet's association for science and technology to build 20 other such ones across the region in three years, so as to enable more kids and teens to have a chance to enjoy science and technology education activities.
Editor: Tommy Tan.
Related News
;  

Three Tibetan junior high school students won the first prize at the 8th China Adolescents Science Video Festival.

 

The Lhasa part of the Chinese Academy of Sciences' annual Science and Technology Innovation Tour opened on the June25th at the Tibet Natural Science Museum.

 

Robots that can sing, dance and clear roadblocks…Roughly 50 teachers from various schools in Tibet were attracted as soon as they entered the classroom, where they would have a three-day training.