Snow chrysanthemums blooming on the plateau
2017-09-14 10:00:33 | From:China Tibet Online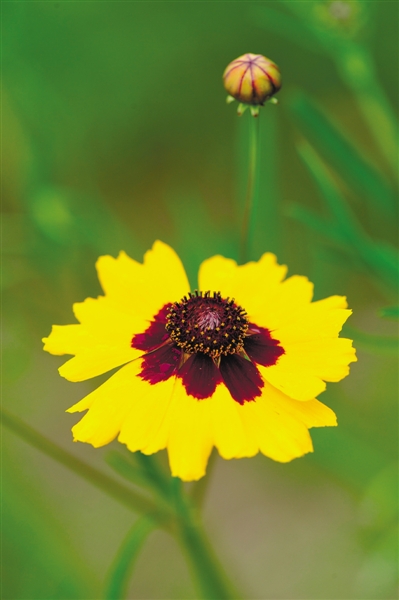 Nyemo snow chrysanthemums. [Chinatibetnews.com]
Nyemo snow chrysanthemums are also known as plateau snow chrysanthemums.
Due to a long growth cycle, short flowering phase and low yield, they are also praised as the "treasure of chrysanthemums".
They contain more than 30 kinds of minerals essential to humans, more than 20 kinds of amino acids, dozens of aromatic compounds, as well as plenty of organic acids, vitamins, enzymes and other natural ingredients with bioactivity.
They can also help reduce blood fat, soften blood vessels and relax the bowels.
Nyemo County in southwest China's Tibet started large-scale cultivation of them this year.
At present 5,560 mu (371 hectares) has already been planted in Thonpa Township, Kharu Township , Nyemo Township. .
In previous years, villager Kelsang Tsering's home was used to plant highland barley and other crops, but after introducing snow chrysanthemums to the county this year, his family has planted seven mu (0.5 hectares).
This season is the best season for picking snow chrysanthemums, so every morning he and his family make the most of the cool weather to go picking together.
At noon, it isn't suitable to continue picking due to the scorching sun, but it is the best time to dry them.
"After picking snowchrysanthemums, it's best to dry them in the sun for two to three hours to remove some of the water, and then take them to dry in the house. The whole process takes about a week."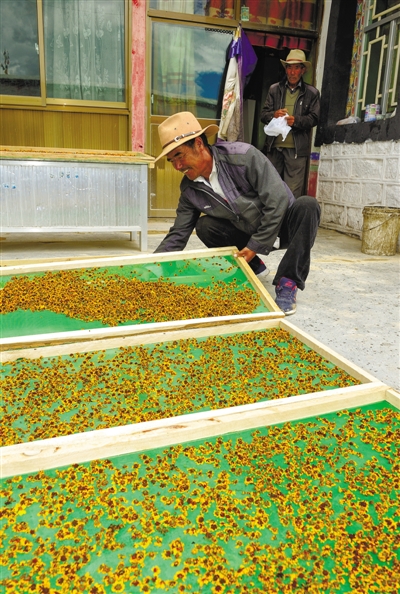 Farmers are drying snow chrysanthemums in the sun. [Photo/Chinatibetnews.com]
Related News
;  

Delegations including southwest China's Tibet Autonomous Region will display their unique cultural products with ethnic characteristics to the public till Sept. 13.

 

The world's first complex atmospheric observation system will be brought to Southwest China's Tibet Autonomous Region before October to monitor the atmosphere, experts said Monday.

 

Small face masks, lucky decorative items, and other products made from Tibetan paper became popular with both local shoppers and international tourists.