Tibetan yak milk comes to Hong Kong
2017-09-01 09:26:26 | From:China Tibet Online
For the first time, Tibetan yak milk, produced by a dairy company Treasure of Plateau Yak Dairy Co., Ltd in southwest China's Tibet appeared at the 28th Hong Kong Food Fair opened from August 17 to 21.
One person in charge with Treasure of Plateau Yak Dairy Co., Ltd said that Hong Kong is a major stop for the company's yak milk to be introduced to the rest of the world. Treasure of the Plateau not only brought their milk to Hong Kong, they also exhibited the beautiful scenery of Tibet, strong yaks, and the natural ecology of the grasslands online. More importantly, with the help of the Hong Kong Food Fair as an international platform they will put Tibetan yak dairy products into the global market.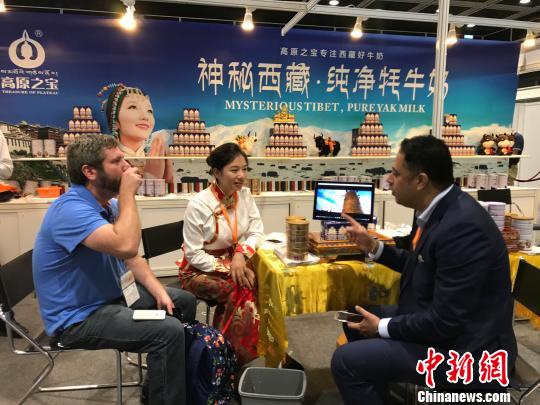 At the Food Fair, Treasure of Plateau attracts many Hong Kong residents and international exhibitors. .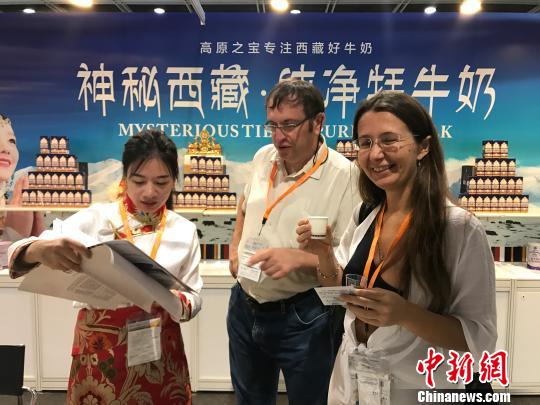 Exhibitors come to sample and learn about Treasure of Plateau's yak dairy products.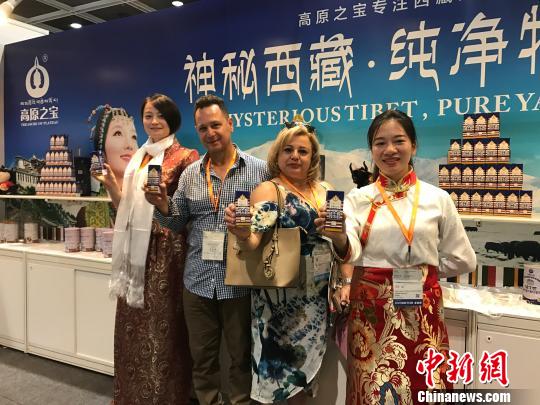 Exhibitors take a photo with staff members from Treasure of Plateau.
Related News
;  

Highways are blood vessels for the region, and Tibet has seen its economy invigorated by improved transport conditions in the past five years.

 

Finals for the 3rd Youth Innovation and Entrepreneurship Competition concluded in Lhasa, capital city of southwest China's Tibet on August 15.