The 3rd Lhasa Youth Innovation and Entrepreneurship Competition concludes
2017-08-23 09:34:59 | From:China Tibet Online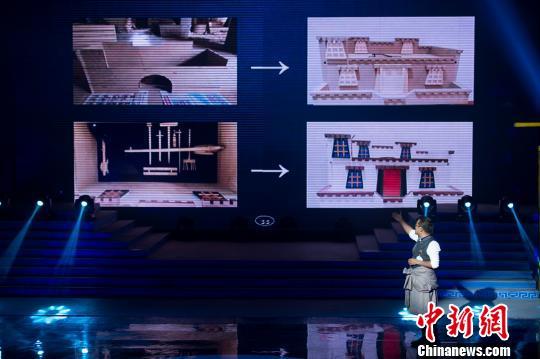 Participants in the 3rd Youth Innovation and Entrepreneurship Competition competition introduce their entries. [Photo/China News Service]
Finals for the 3rd Youth Innovation and Entrepreneurship Competition concluded in Lhasa, capital city of southwest China's Tibet on August 15.
The competition was divided into university student group and an urban and rural youth group. Beginning on May 20, the competition attracted youth from Lhasa and the rest of the Tibet Autonomous Region, with 223 participating in the main competition and 11 entering the finals. Projects related to tourism culture, electronic information, ethnic handicrafts, and creative industries.
At the final competition, experts, scholars, corporate CEOs were invited to make assessments of the projects from their effectiveness, market value, and innovativeness, and provide commentary and advice to them. At the same time, 10 senior entrepreneurs were also invited to set up an observational investment group to provide scores for the entries.
Lhadrun, first place winner and founder of the Tibet Gongpan Cultural Creativity Co., Ltd., said, "I am very happy and excited to get this award. It is a reward for my efforts and recognition of my results." He also expressed his hope that the awarded 200,000 yuan (30,030 US dollars) entrepreneurship funding will help bring local people out of poverty.
Related News
;  

China has launched the second comprehensive expedition to the Qinghai-Tibet Plateau to paint a fresher picture of the ecologically fragile region.

 

China Monday launched a Tibetan-language literature database to facilitate the protection and development of Tibetan culture and provide resources for future study.

 

Tibetan opera is the highlight of the Shoton Festival, or Yoghurt Festival.