Tibet opens first biosafety education base
2017-08-14 09:47:34 | From:China Tibet Online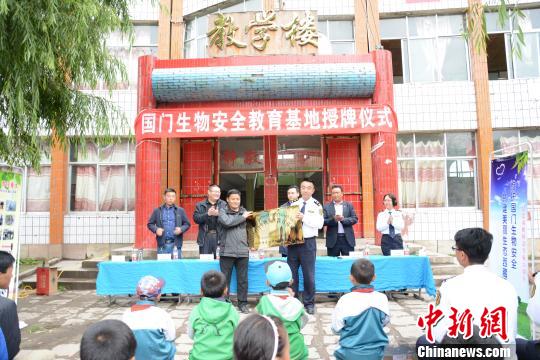 Recently, a ceremony to mark the opening of the Border Biosafety Education Base at Gyirong Port in Gyirong County, Shigatse Prefecture, Tibet Autonomous Region was held by the County's Quarantine Bureau. Gyirong Primary School thus becomes Tibet's first border biosafety education base.
Gyirong Port, Tibet's largest land port of trade, is adjacent to Nepal, which has been designated an epidemic area by the World Organization for Animal Health. Once plant and animal diseases have passed through Gyirong Port, they could cause immeasurable damage to whole Tibet's agricultural and animal husbandry products, the plateau's ecosystem, public health, and even economic development.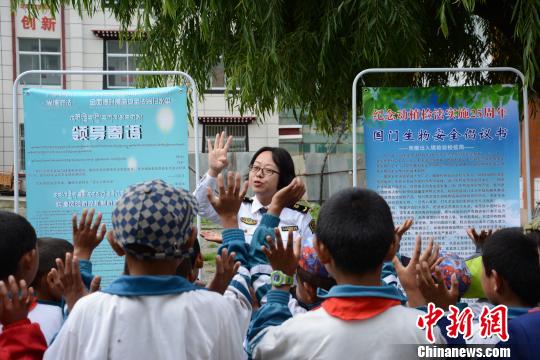 At the ceremony, the Gyirong Quarantine Bureau explained to students laws and regulations related to plant and animal quarantines, the severe situation of harmful external organisms spread inland, and information on safety around harmful organisms.
As of now, the bureau has intercepted four batches of harmful external organisms, including harmful wild French oats (a major quarantined item by China), chickpea imitations, and purple stem Japanese bog orchid (Japanese Eupatorium). A total of 86 batches of items have been prohibited from entering the country, and 214.85 kilograms of intercepted items have been destroyed.
Related News
;  

The Chinese government has arranged for 18.76 billion Yuan (2.76 billion US dollars) of funds to support the implementation of grassland ecological protection subsidy and incentives policy in 2017.

 

China on Saturday began its second scientific expedition to the Qinghai-Tibet Plateau to study changes in climate, biodiversity and environment over the past decades.