Tibet's capital market hits 22 bln USD in 2016
2017-02-15 14:19:51 | From:Xinhua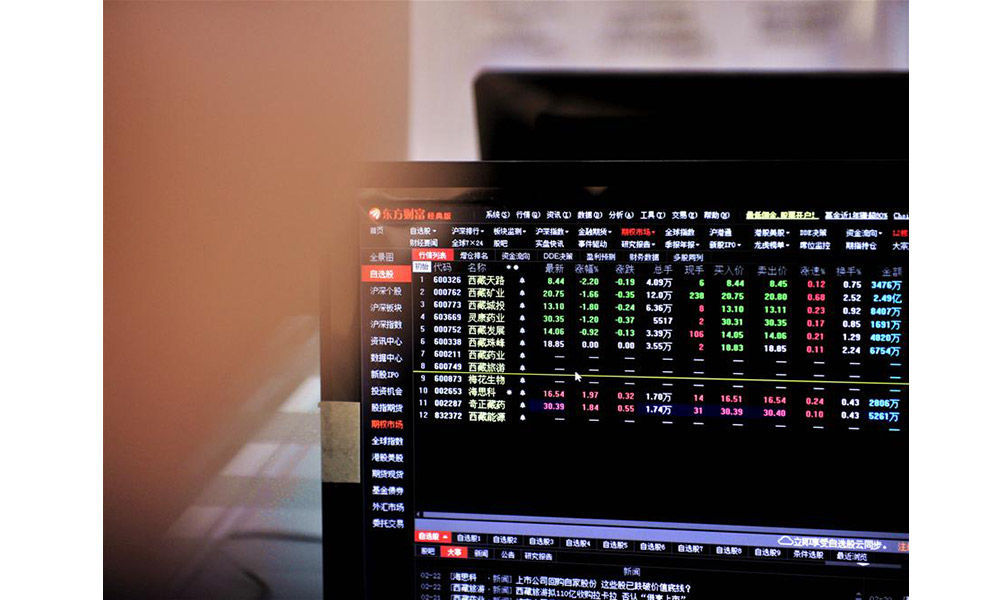 (Photo/Xinhua)
The capital market in southwest China's Tibet Autonomous Region is prospering, with a market value far exceeding the region's gross domestic product in 2016.
Tibet's 14 listed companies reported a total market value of 152.8 billion yuan (22 billion U.S. dollars) at the end of 2016, about 1.33 times as much as the region's GDP for that year, the regional securities regulator said.
The region has 14 companies listed on the Shanghai and Shenzhen stock exchanges by 2016, covering diverse sectors including food, tourism, medicine, mining and construction.
In 2016, three Tibetan firms completed initial public offerings, receiving financing worth more than 1 billion yuan due to favorable government policies.
The new listed companies reflect Tibet's vigorous economy and the capital market has proven an important part of Tibet's economy, according to region's finance office Vice Director Du Wei.
China's cabinet earlier announced plans to invest a total of 657.6 billion yuan in Tibet during the 13th Five Year Plan (2016-2020).
More listed companies were expected in the health and hydropower industries in the coming years.
Tibet had its first listed company in 1995.
Related News
;  

The 2nd Innovation and Entrepreneurship Forum for Tibetan college students was held recently in Lhasa, capital of southwest China's Tibet.

 

Tibet must also develop rural leisure travel and accelerate the development of E-commerce in the countryside.

 

Tibet's general public budget of 2016 was 173 billion Yuan(25 billion U.S. dollars), of which about 127 billion Yuan(18 billion U.S. dollars) was invested into public welfare, accounting for 79.8 percent.