Hiking season starts on Mt. Qomolangma: Is it worth spending 400 thousand?
2016-04-09 09:04:57 | From:China Tibet Online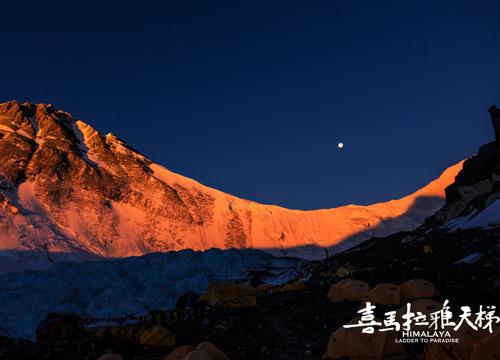 On April 6th, 14 Chinese hikers of the Qomolangma hiking team, the Northern Qomolangma high altitude hiking team, as well as the frontrunners of the Eastern hiking team all departed from the Tibet Hiking School for the Qomolangma base camp. The 2016 hiking season on Mt. Qomolangma has officially begun.
After the Nepalese earthquake, Mt. Qomolangma experienced a special year in 2015. Hiking the southern slope was stopped at an altitude of 5,436 meters, near the base camp, while hikers on the northern slope had to retreat from 6,800 meters. For the first time in 41 years, no one hiked to the peak of Mt. Qomolangma.
Many in the press have commented, "The price of hiking Mt. Qomolangma has doubled from five years ago. The trip costs 400 thousand yuan now, many hikers have complained that they can't afford it."
Many people have marveled at how commercial the hiking business has become, and said only the rich could afford to hike Mt. Qomolangma. In 2015, two hiking movies played in China. One was a documentary, Himalaya: Ladder to Paradise, and the other was the disaster film Everest. Both films explained how the hike of Mt. Qomolangma was up to fate, it depended on factors like the weather, one's physical condition, level of equipment, and even luck. You may only notice the high price tag of the hike, but do you know why it's so expensive? Is it just a matter of money? Have you seen the tragedies from climbing Mt. Qomolangma without proper preparations? Did you know there were still a few dozen tons of garbage left on the mountain?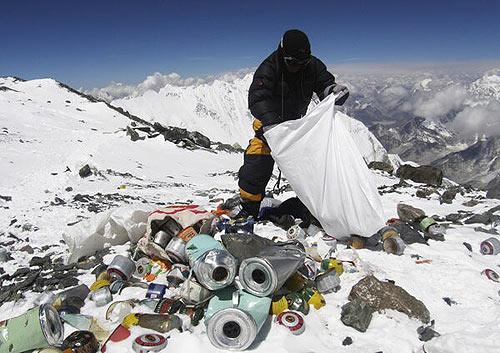 Where Does the Money Go?
Every Spring (March through May) is peak hiking season on Mt. Qomolangma and also when the cost of hiking is the highest. According to experts, most hiking equipment involves hiking boots, safety rope, safety lock, ice axe, ice crampon, moisture-wicking clothing, thermal clothing, tents, sleeping bags, and waterproof pads, etc., costing at least 50 to 60 thousand yuan. Hikers also believe in having plenty of oxygen and luck, so you could also purchase a complete set of ice and snow tech gear, GPS, satellite phone, oxygen tank, etc. One tank of oxygen plus the price of carrying it up the mountain costs 500 dollars, and an average hiker needs four bottles. As hiking technology improves, there are even more costs to be added. There are only things you've never heard of and nothing you couldn't buy. The equipment is only the beginning, there is also travel costs, permits/insurance fees, and guide fees.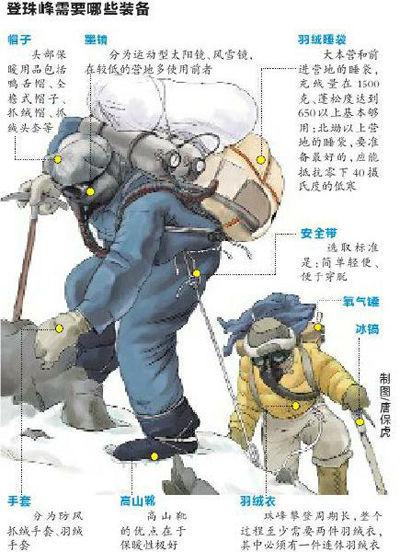 Is it worth it to hike solo?
According to Chinese hiking laws, Mt. Qomolangma does not permit solo hikers. All hikers must register at hiking companies. If you wanted to hike from further away and start in Nepal, not hiring a guide nor having a camp, then your trip would be unimaginably dangerous. If any overseas hikers thought hiking solo was the most economical way to hike, then disappointment is certain. In the last century, it cost 15 thousand dollars to hike, now the price tag is far higher. A rough estimate, including hiking permit, cost for the liaison officer, visa, tickets, ice waterfall road fee, rope, waste disposal, travel and insurance fees, equipment, food, tent, and oxygen, would altogether cost at least 60 thousand dollars. This is only the basics; if everything was included, one could easily spend 85 thousand dollars.   
Hiking is hard and dangerous, the hiking of Mt. Qomolangma is even more brutal and complex. It poses unimaginable challenges to individual hikers. No matter what kind of adrenaline-seeking adventurer you were, when you stand at the foot of the mountain, you would understand how every meter going up means more danger. Hiking Mt. Qomolangma solo is not a wise move by any means.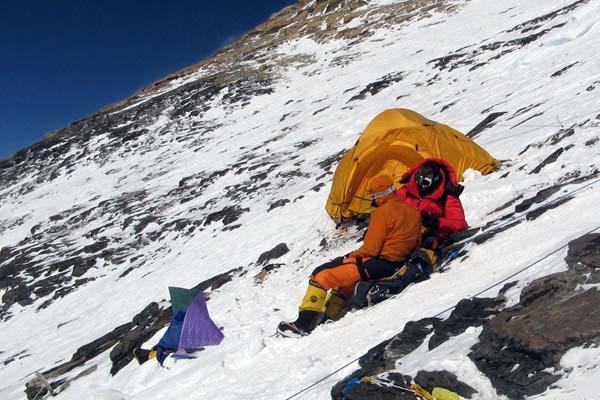 Forever respecting and protecting the Mountain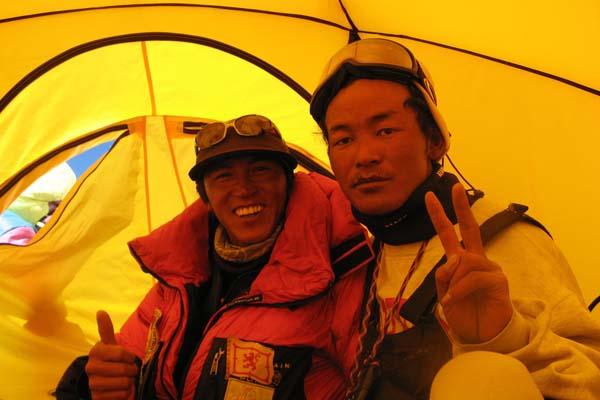 According to reports, ever since 2010, there have been many Chinese hiking associations who recommended to the Chinese national hiking association to open up Mt. Qomolangma so that other hiking companies have the right to issue hiking permits. The field of hiking in China is still developing and when it comes to hiking Mt. Qomolangma, the Tibet Shengshan Hiking Company is relatively mature. They have 120 hiking specialists, with 54 hiking guides, 33 hiking coordinators, 3 hiking medics, 6 hiking photographers, 14 high-altitude chefs, and 10 support specialists. Anyone who saw Himalaya: Ladder to Paradise would be touched by the honest and brave hiking guides in the movie. Many scenes in the movie were shot by two photographers from the Tibet Shengshan Hiking Company and the Tibet Hiking School. They were born and raised in Tibet, they love the mountain, and would protect it with their lives. All of us should understand how the proper control of the number of hikers would only benefit the protection of Mt. Qomolangma, and reduce the damage to the mountain. If everyone were to climb Mt. Qomolangma, the 8,844 meter-high peak would be destroyed.
Related News
;  

According to the hiking department in Tibet, there will be a hiking activity held on Mt. Qomolangma during April.

 

Due to the warmer weather, less snow and more tourists, Metok Tourism Department in Tibet has opened a hiking path from Pai Township to Drepung Township.

 

It takes three days' camping and hiking from the Ganden Monastery in Lhasa, capital city of Tibet, to the Samye Monastery of Lhoka in the southern part of Tibet.