Multiple ways to enjoy yak meat
2017-08-24 09:40:22 | From:China Tibet Online
Yak meat is a very distinctive part of Tibetan cuisine. Yaks are indigenous to the Qinghai-TibetPlateau, a high-altitude and zero-pollution environment. Raised in the semi-wild, the animals are able to feed on cordyceps, fritillaria and other rare herbal plants , making yak meat extra tender and tasty.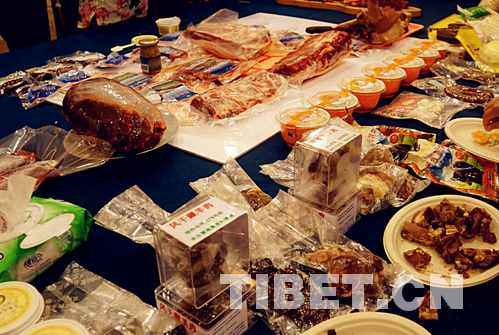 Hot pot with yak meat is delicious and flavorful, the various flavors such as original and spicy also provide a nutritious treat for the whole family.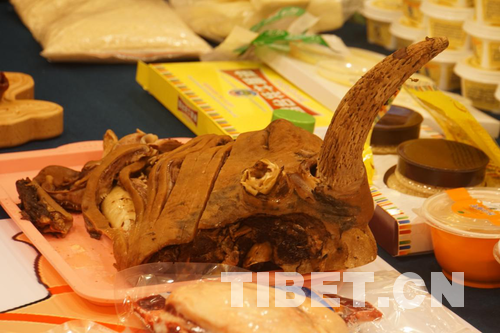 There's many other ways to prepare yak meat such as marinating or skewering to roast. Yak jerky maintains not only a chewable flavor of beef, but also keeps a longer time.
Related News
;  

The 13th session of the China (Shenzhen) International Cultural Industry Fair, which lasted for five days, concluded on May 15. Tibet's cultural tourism, animation film and television, stage drama, and ethnic handicrafts were all well displayed at the fair.

 

The Tibetan Yak Museum, located in southwest China's Tibet Autonomous Region, reopened Tuesday after its close in middle October last year for an exhibition in the country's capital Beijing to promote the yak culture.