Expert: Tibet should speed up South Asia land road construction
2016-09-12 16:26:48 | From:China Tibet Online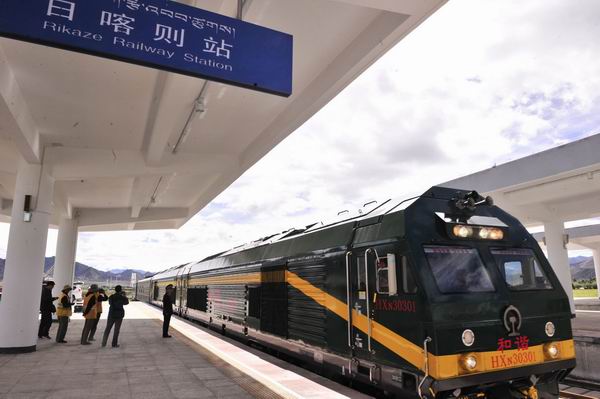 Photo shows the Lhasa-Shigatse Railway[Photo/Agency]
Tibet should take an active part in the "One Belt and One Road" initiative and speed up construction of the over land road to South Asia and involve in the South Asia economic circle, said Lin Yifu, counselor of the Chinese State Counciland honorary president of the National Development Research Institute of Beijing University, on Sept.11.
Lin made the remarks at a themed forum, which is part of the ongoing 3rd China Tibet tourism and culture expo in Lhasa, the capital city of southwest China's Tibet Autonomous Region.
Lin said, Tibet's economy achieved 11 percent growth in 2015, which is among the top in China. In 2015, Tibet's total volume of foreign trade reached 5.65 billion yuan, and Tibet established bilateral trade with 77 countries and regions. Tibet's in one of the best periods of political, economic and cultural development.
Tibet is adjacent to India, Nepal, Bhutan and Myanmar, which gives it a unique geographic advantage. Since the Tang (618—907A.D.) and Song(960—1279A.D.) dynasties, Tibet has conducted prosperous trade and cultural exchanges with surrounding areas; in recent years, Tibet's infrastructure has been improving. This all gives huge potential for Tibet to take an active role in the "Belt and Road" project.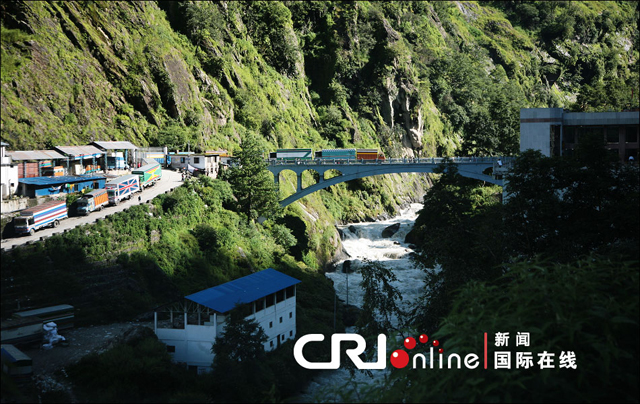 Photo shows the China-Nepal Friendship Bridge
According to Lin, Tibet can play an active role in the "Belt and Road" project by accelerating construction of the South Asia land road and the Bangladesh-China-India-Myanmar economic corridor, pushing forward the Himalayan Economic Cooperation Zone, promoting fund circulation in the region as well as enhancing tourism co-operations with neighboring countries and regions.
Lin said the "Belt and Road" initiative will make Tibet a bridgehead linking China and South Asia, a key area for infrastructure interconnectivity as well as a frontier area for all-round development of China.
Speeding up South Asia land road construction was among the top priorities for Tibet to be involved in the "Belt and road" initiative. Lin suggested that Tibet start with opening up and upgrading ports in bordering areas, encouraging border trades and loosening trade policies in border areas.
Related News
;  

HONGKONG,Sept.8(Xinhua)--TheBeltandRoadinitiativeis"anewstepinglobalization,"saidformerFrenchPrimeMinisterDominiquedeVillepinonThursday.

 

The Belt and Road Media Community that consists of 41 media companies from 29 countries was launched on Aug 26 in Beijing.